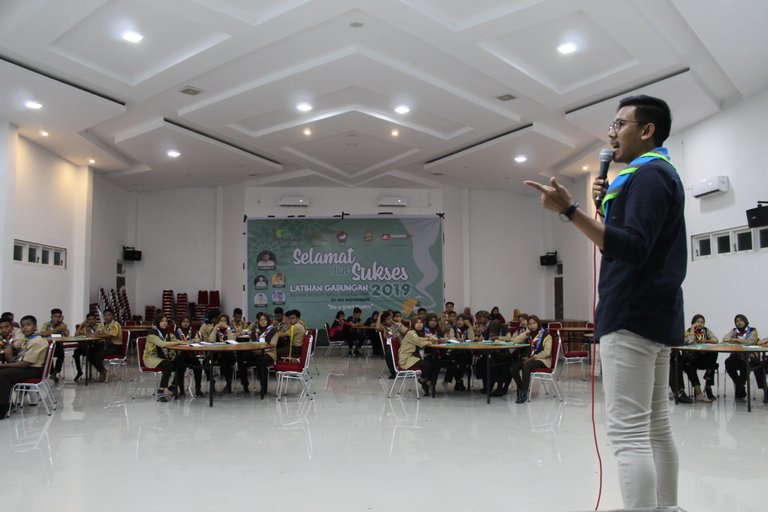 This is a post publication of the "Joint Training" activities carried out by scouting education in our unit. In this session we carry out learning activities that are designed in such a way and adopt concepts such as workshops. In this session the participants will be equipped with knowledge about the role of youth, nationalism, and nationality.
The following is a resume of the National Dialogue event that we carried out simultaneously at the scout-level "Joint Training" scout camp.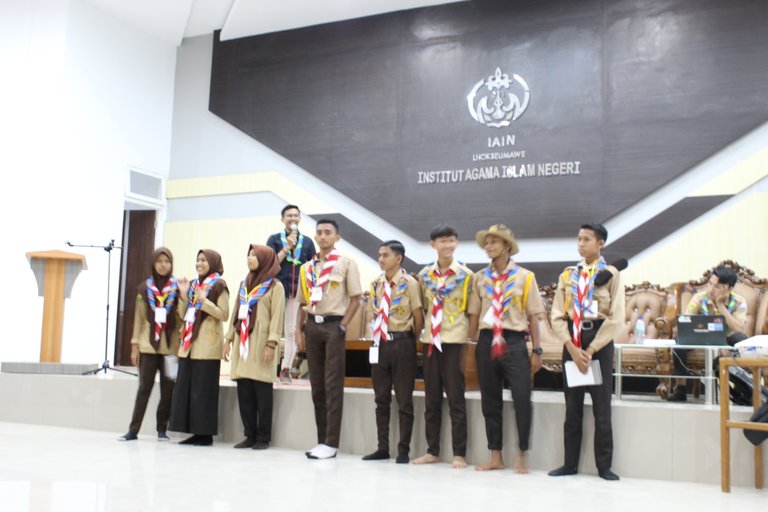 Schedule: This activity starts at 21:00 until 22:30 a.m.
Place: Hall of the Faculty of Economics and Business Building Hall, Lhokseumawe.
Moderator: M. Arif Panjaitan, one of the managers in our unit.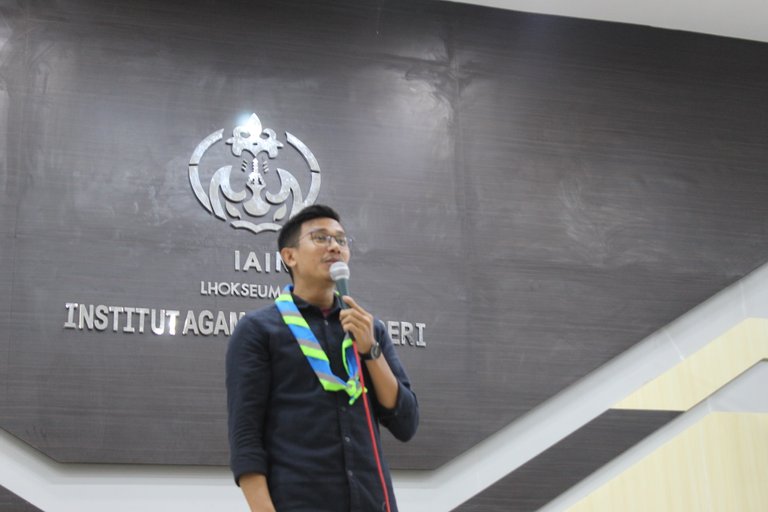 Speaker: Mr. Syukriadi, SH
He is a graduate of law who has quite high experience in scouting education. Since attending junior high school, he has dedicated himself to scouting education. He was a scoutmaster at one of the schools in the district of North Aceh. His experience and achievements can not be doubted. He is also an alumni who has dedicated himself to our organization. His experience in scouting education has made him participate in various events at the national level. Our scout unit is very appreciative of its participation in this event because it has taken the time to guide this event.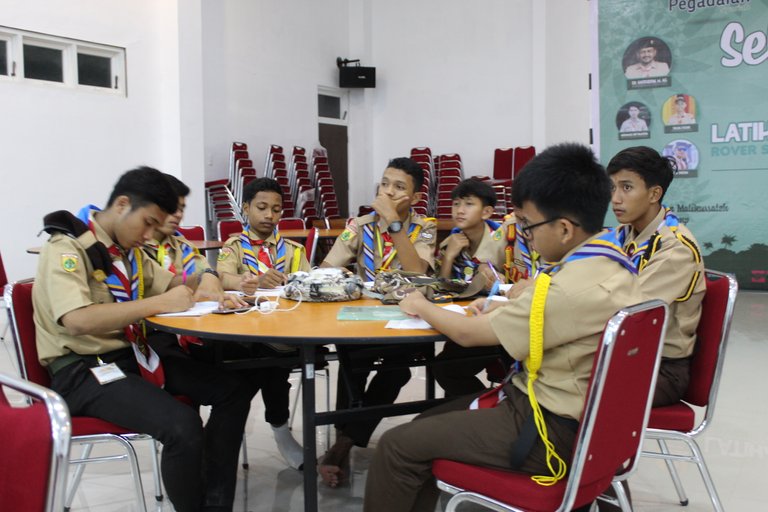 Material purpose:
1. Dialogue held in order to reflect the 74th Birthday of the Republic of Indonesia.
2. Building a Nationalism Understanding Efforts to Strengthen the Sovereignty, Character, and Personality of Indonesian Youth.
3. Dialogue like this is a new way of enriching the national outlook of youth. In other words, the process of fostering the spirit of youth nationalism can also be done with non-formal activities.
4. Increasing the role of Indonesian youth in today's technological and modern times. As agents of change, young people are expected to be the foremost control in every government policy.
5. As for the forms of the role of youth in caring for the Unitary Republic of Indonesia, they can include: always maintaining and enhancing unity and integrity. So that the Indonesian nation becomes strong, strong and resilient.
Material delivery method:
We use learning aids such as projectors to display learning material. This concept is designed like a workshop, learning becomes more active and communicative. Participants seemed to be quite enthusiastic about this event even though it was held at night.
---
"Good things done will bring goodness, sincerity is a source of passion full of love and dedication, wings of birds fly, the people have dreams, people need you to help them, you will look great for the little actions you do but have an impact broad for everyone"
@ponpase