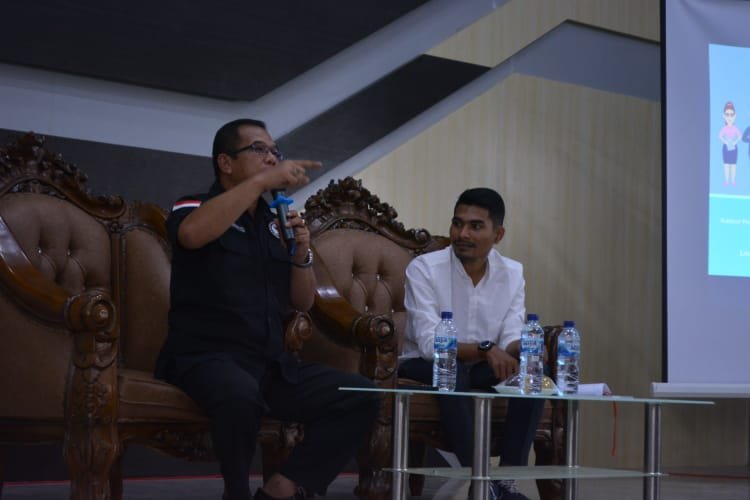 Hello steem community, This is a brief review of the Seminar and Workshop activities that we have carried out some time ago. As I promised in the previous post that I will publish a post about this activity in more detail. This is a resume for the activities we carried out in the second session of the national seminar and workshop.
Sub theme:
Seminar to build a young generation of anti drugs and aware of the law.
Schedule:
The seminar starts at 10:00 - 11:00 a.m.
Where:
Hall of FEBI Building, Lhokseumawe.
a. Moderator:
Fahrur Razi
b. Speaker:
AKBP. Fakhrurrozi, SH (As Head of the National Narcotics Office of Lhokseumawe City)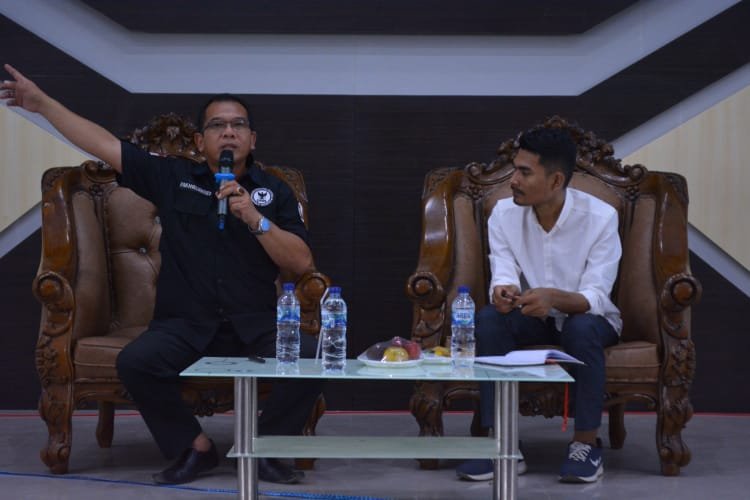 c. The seminar was opened by the moderator with greetings and explained the background and objectives of the seminar.
The moderator introduces the resource person / presenters and invites them to deliver the material.
The speaker said that drugs had entered all corners of the country, into villages without exception, the world of tertiary education and even to the pesantren. The problem of drug abuse has now become a global problem in all circles, including youth. Even President Joko Widodo has set Indonesia a Drug Emergency. He said that he did not want this country to be led by drug users. Youth are the next generation and leader of the nation, so it should be prepared early to continue the ideals of the nation.
The phenomenon of drugs is a multidimensional thing, in relation to all aspects of life that include social, legal, health, and economic. If not taken seriously, this drug phenomenon could threaten national security because of its abuse.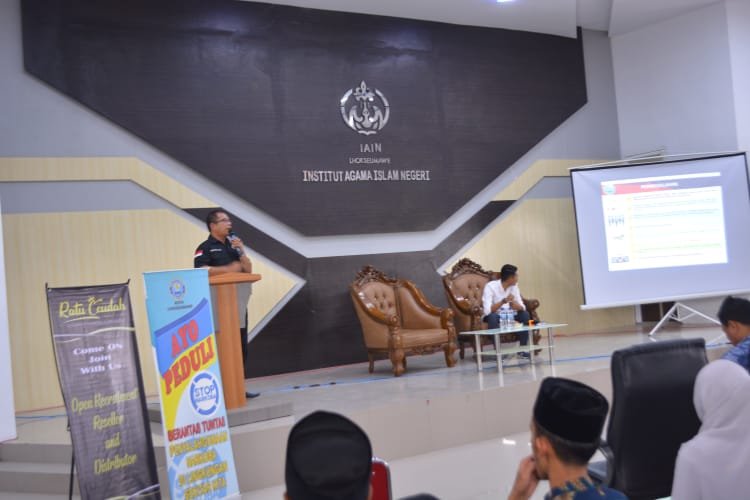 d. Question and answer session :
1. Question
a. Related to the information dissemination program through content insert, has BNN carried out a socialization program to the entire community with a budget that has been provided by the State?
b. If we are friends with drug users, will we receive an impact and can be said to be passive users?
2. Answer
a. We have done this in accordance with applicable procedures and conditions. BNN has responsibilities and an important role in tackling narcotics abuse. I have been here for more than three years as a head, if I didn't do this, maybe I would have been fired a long time ago.
b. In drug use there is no such thing as a passive user, in the context of drug use we will be referred to as a user if we use it, such as smoking marijuana and methamphetamine.
The purpose of this learning is to provide education to all students so that they can understand about drugs and avoid their abuse. In addition, this study also provides an understanding of the legal provisions that apply to violators of drug abuse.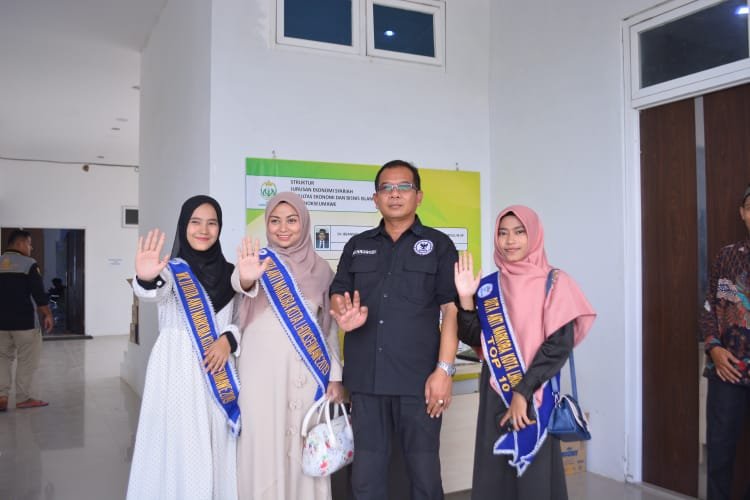 The event also invited the Lhokseumawe City Anti-Narcotics Ambassador in 2019. Hopefully their presence could provide inspiration and motivation for many people.
It is important to note that our events have been published on our social media and also our partners' social media. look at the link below here!
---
"Good things done will bring goodness, sincerity is a source of passion full of love and dedication, wings of birds fly, the people have dreams, people need you to help them, you will look great for the little actions you do but have an impact broad for everyone"
@ponpase