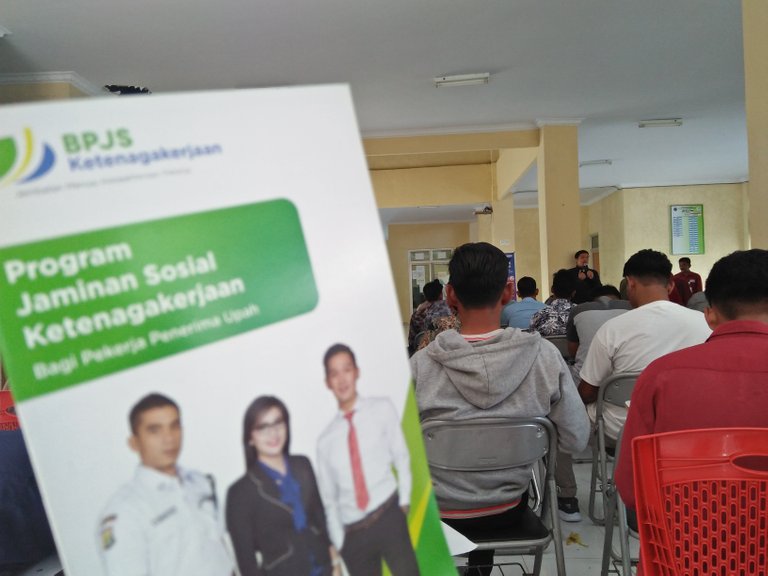 This time I was at a training event, in this session we were given material about employment guarantees. In doing a job, in certain circumstances we might have an accident. Work accidents can not be predicted, there are many that occur due to human negligence and some may also occur due to technical errors of a component / tool.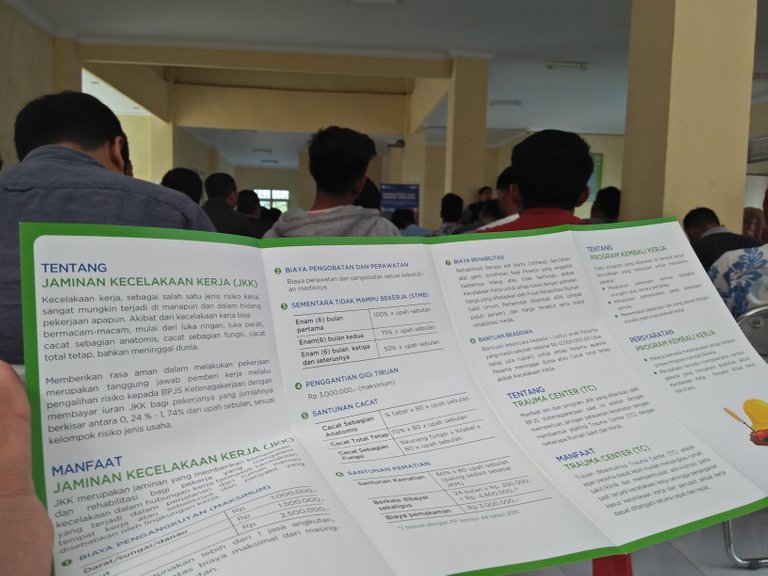 Work activities for industrial and non-industrial types carry the risk of accidents. Some problems arise in the world of work, there are some people who experience broken, disabled, until death. Through this seminar we are equipped with knowledge about insurance guarantees for workers. This material was delivered by the health insurance organizer. Here we get a lot of information about social security that will be received if at any time have an accident while at work.
This employment social security has several functions of guarantee, old age insurance, work accident insurance, pension insurance, and health insurance. Through this insurance program we can receive benefits from membership fees that are billed every month. In my presentation of this material, I personally gained quite an amazing experience and impression. A work accident-based insurance program that provides absolute benefits to workers.
Of course this program is very useful for everyone, especially me. I was very lucky to get this social security insurance.
"Good things done will bring goodness, sincerity is a source of passion full of love and dedication, wings of birds fly, the people have dreams, people need you to help them, you will look great for the little actions you do but have an impact broad for everyone"
@ponpase