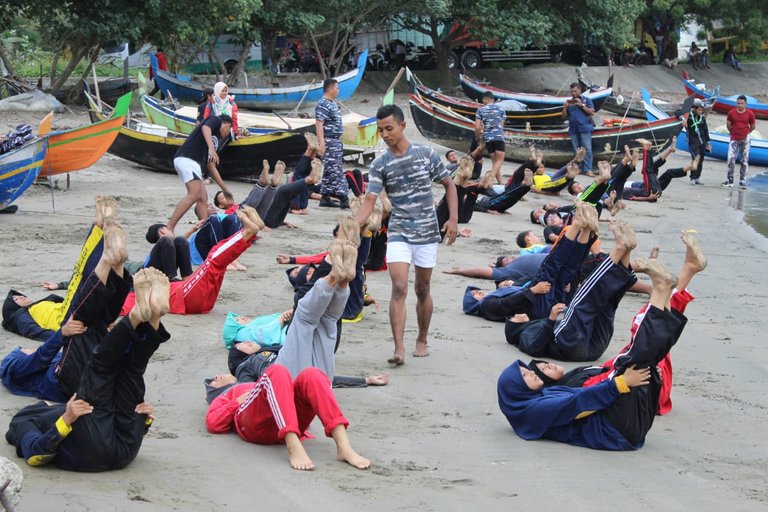 This is our post update about the enforcement level scout joint training activities. In this post we will focus on publishing about the "Water Rescue" activity. This activity is carried out to provide education to the scout participants to understand how to save themselves and victims in the water.
But before entering the main learning for Water Rescue, students are first provided with material and physical fitness training. The following is a resume of physical restoration activities to take part in the water rescue lessons that I have summarized.
Location: Public Port, krueng Geukuh, Lhokseumawe City. This location is about 25 Kilo Meters from the campsite, at least it takes us around 30-40 minutes to arrive at the location.
O'clock: This activity starts at 2:00 p.m. until 6:00 p.m. For physical fitness activities take about 30 minutes.
Transportation: We use land transportation, in the form of buses that we have rented. We rented a bus to bring more than 30 participants. Next the organizers and organizers departed on motorbikes.
Number of participants: More than 30 people.
Number of Organizers: There were around 15 committee members present at the location of the activity. While some others have a duty to stay at the campsite. They prepare everything needed for the next activity.
Instructor: The physical fitness instructor at this activity is a scout member of SAKA BAHARI (a scout team that is fostered by the Navy). There are about 2 instructors who guide this fitness activity.
The purpose of fitness training: provide all participants with an understanding of what they will do for water rescue activities. Provide physical training to all participants to avoid the risk of accidents. Provides physical fitness to maintain muscles and bones.
Implementation process: This activity is carried out on the beach by practicing the concepts of sports and gymnastics.
Documentations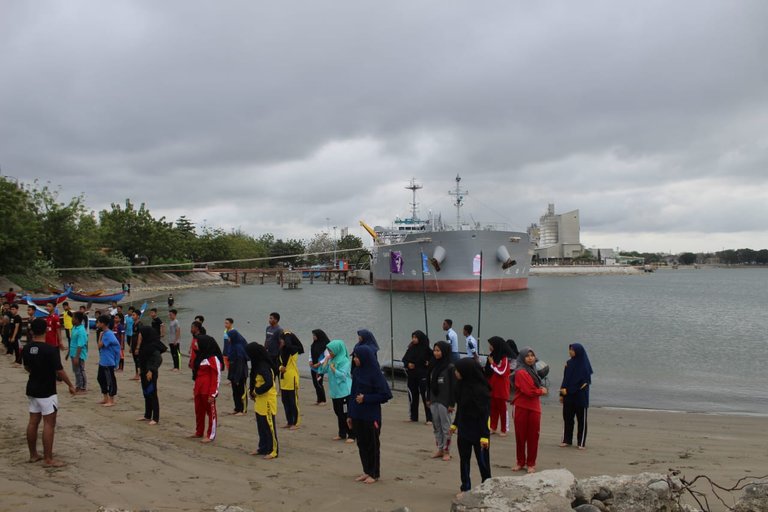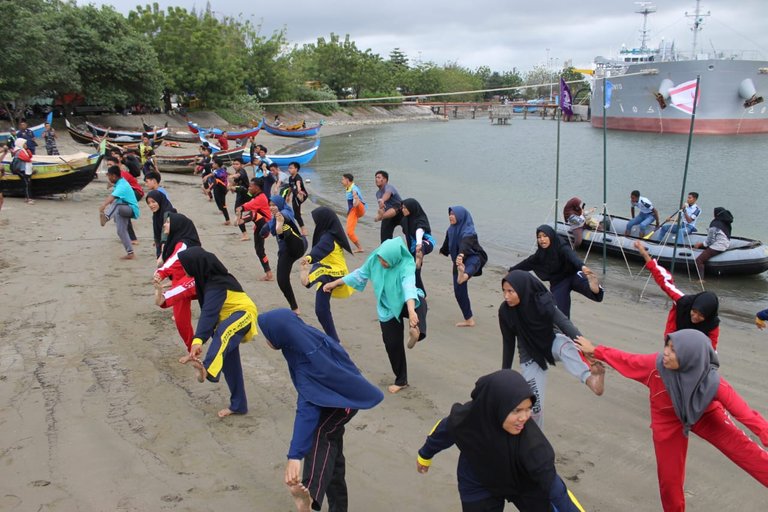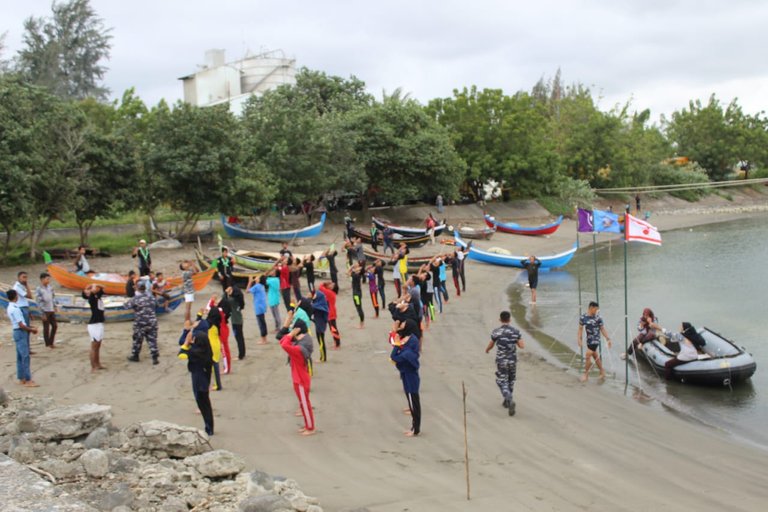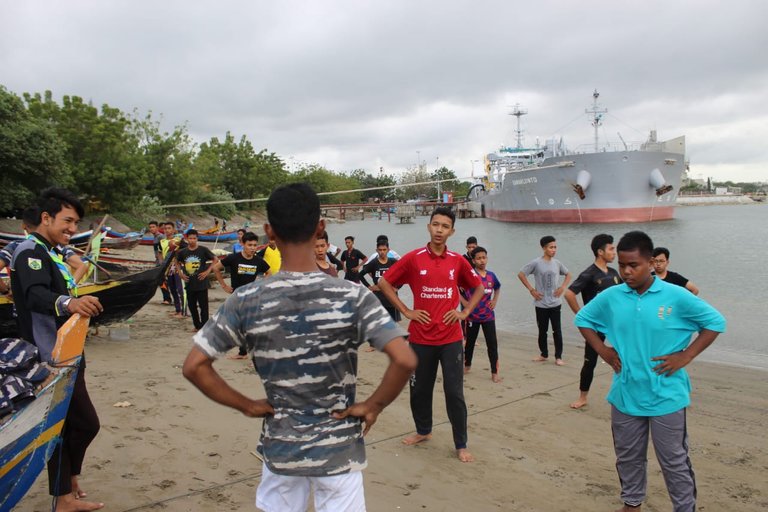 ---
"Good things done will bring goodness, sincerity is a source of passion full of love and dedication, wings of birds fly, the people have dreams, people need you to help them, you will look great for the little actions you do but have an impact broad for everyone"
@ponpase