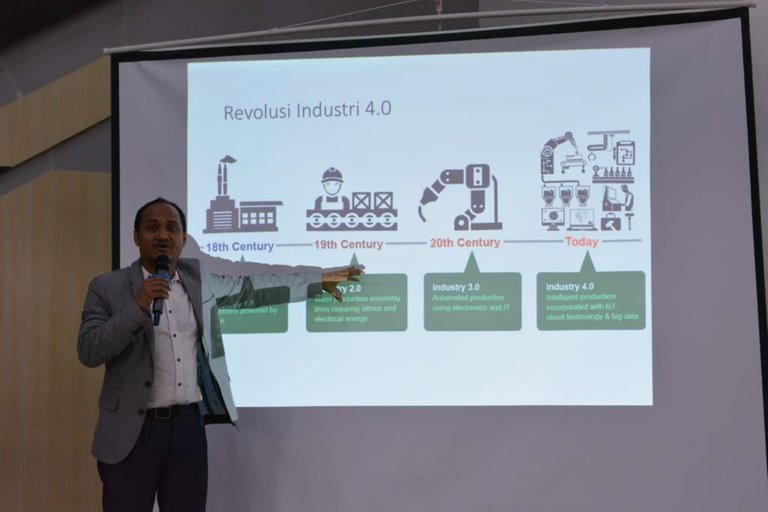 Hello steem community, we postpone to publish reports on joint training activities on scouting education. So, this post will be more focused on explaining the latest activities that I did some time ago. This is a series of activities that I have carried out in the past. Armed with my experience and knowledge in scouting education, this provided more opportunities for me to open connections and collaborate with various parties, including at this event.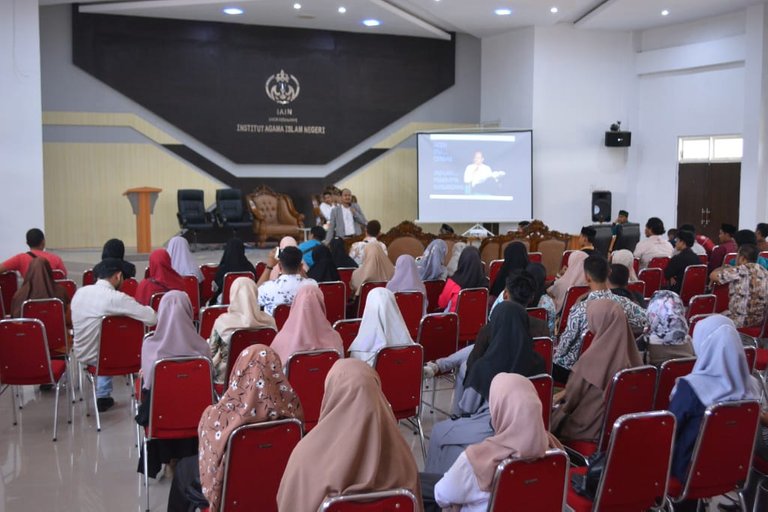 Event organizing organization: Aceh Young Leaders School in collaboration with the Student Executive Board of the Faculty of Economics and Islamic Business (has been supported by Aceh's young leaders' foundation)
Learning title: Workshop Leadership & Entrepreneurship
Schedule: this event starts at 14.00 - 16.15 WIB
Where: Hall of FEBI Building, Lhokseumawe city.
The documentation team : Our documentation team for this activity is @bangmimi and some of its members.
My position at this event : I play the role of committee secretary. Later special updates and documentation about my role in this activity.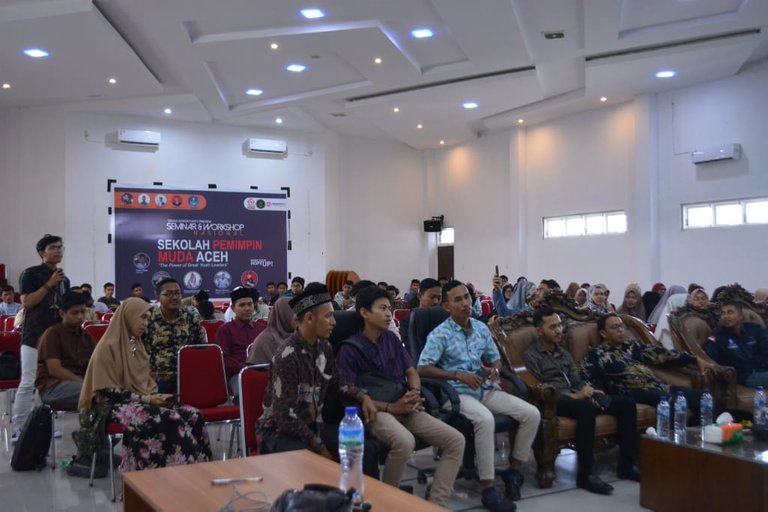 a. Moderator:
Fahrur Razi, an local humanitarian activist in the city area of ​​Lhokseumawe.
b. Resource persons:
H. Fachrul Razi, MIP (As Senator of the DPD RI from Aceh and Founder of the Aceh Young Leaders School)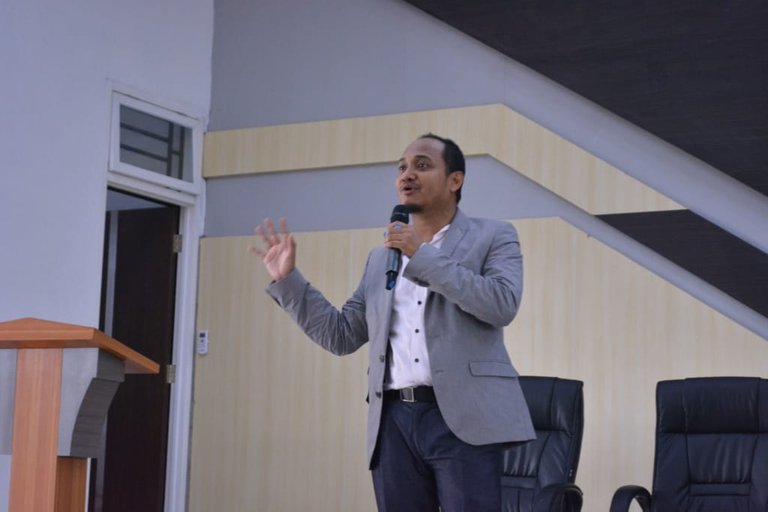 c. Lessons delivered by resource persons:
In this seminar the speaker explored the potential and talents of cadres in developing the spirit of entrepreneurship.
Fachrul Razi said, the organization of campus activists and student associations already had six thousand alumni. At the age of 4 years, said Fachrul SPMA is progressing by transforming into the entrepreneurship phase. SPMA began offering several products to be commercialized to the network.
SPMA offers products such as informal education services, food and drinks (culinary), bill payment services / e-money, fashion to travel. SPMA cadres can take advantage of current digital technology that has entered the 4.0 era in offering products. Cadres will get a percentage of each product that is successfully commercialized.
He further said, the Aceh Young Leaders school was formed because the current condition of Aceh is in a condition that is not okay, meaning, currently outside of Aceh there is a map of global issues that are so fast, both globalization and the fourth industrial revolution, and related to One belt one rod, better known as the silk line, and related to global trade, the development of world free trade.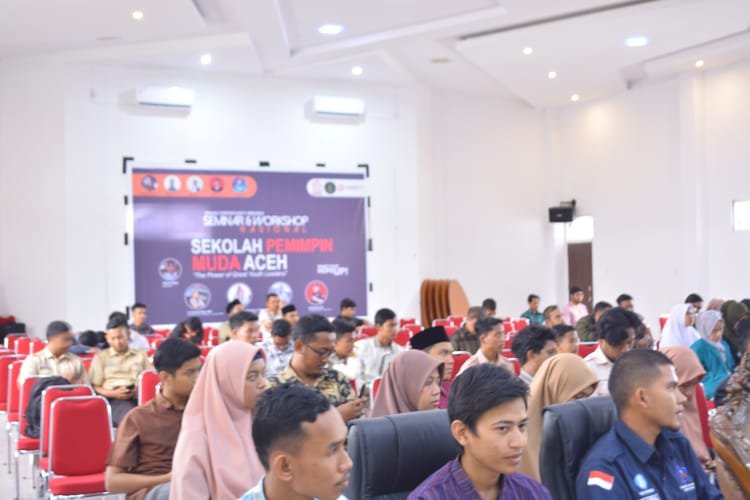 d. Ask questions
Due to limited time, there are no question and answer sessions for this material. We communicate further with all participants through the Whatsaap group.
In the next update we will publish the activities carried out in the first, second, and third sessions that take place in the morning until noon.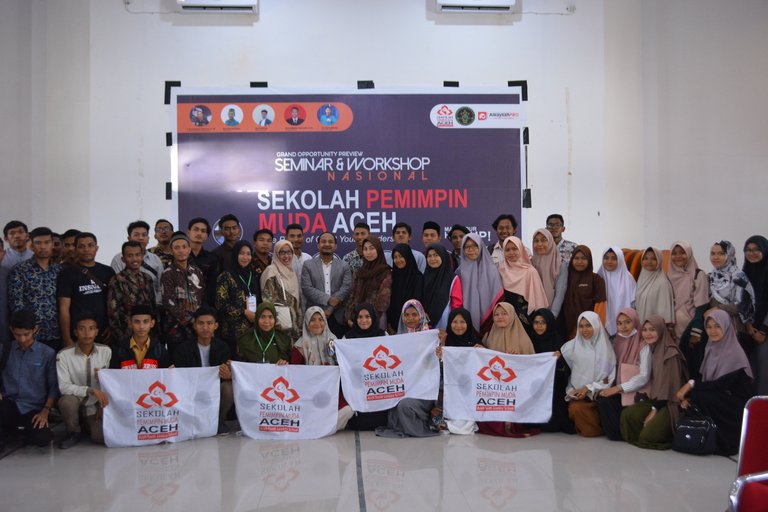 This activity has been published in online news media in our region, you can read it at this link:
---
"Good things done will bring goodness, sincerity is a source of passion full of love and dedication, wings of birds fly, the people have dreams, people need you to help them, you will look great for the little actions you do but have an impact broad for everyone"
@ponpase