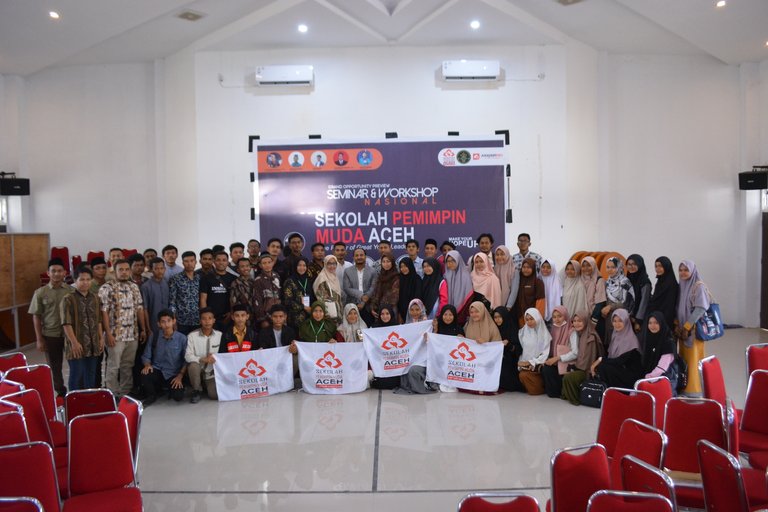 Minutes of National Seminar and Workshop on Aceh Young Leaders School (SPMA)
Timing: Saturday, February 29, 2020
Time: 8:00 a.m. - 4:00 p.m.
Venue: FEBI Hall Building, Lhokseumawe IAIN Campus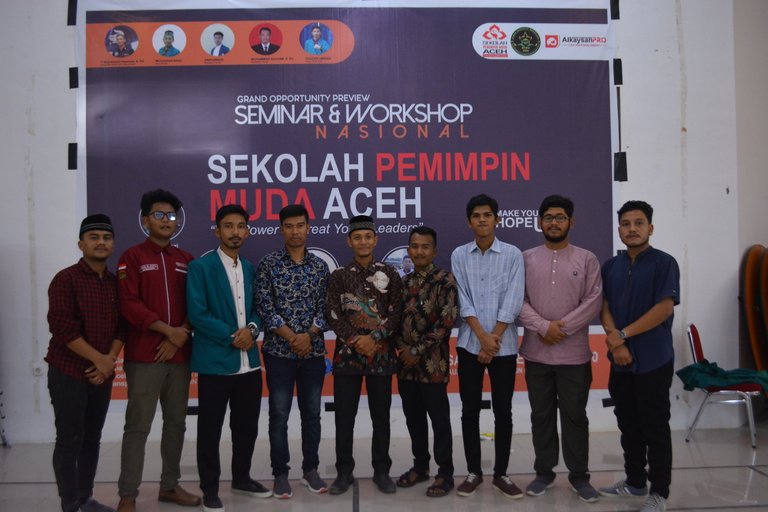 ---
Schedule :
Open Ceremony

Seminar on building a young generation of anti-drugs and aware of the law

The role of Bank Indonesia in the welfare of MSMEs and in view of opportunities
entrepreneurship for young people in the digital age 4.0

Talkshow "Young creative, innovative, and progressive"

Leadership & Entrepreneurship Workshop
---
Implementation: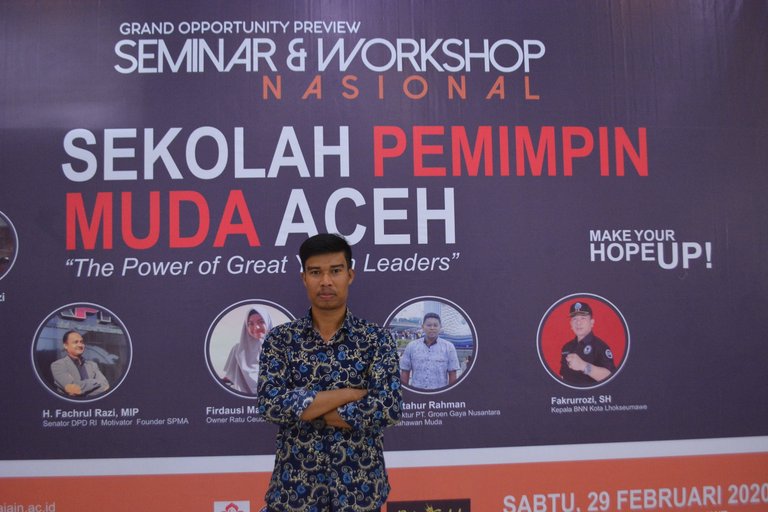 1. Open Ceremony (9:00 AM - 10:00 AM)
a. Master of Ceremony: Riska Aulia
b. The program began by reciting the verses of the Koran and Salawat Badar, then accompanied by singing the song Indonesia Raya.
c. Message from the head of the committee, in his speech the head of the committee submitted a report implementation of the activity with the number of participants who have registered as many as 250 people.
He also appreciated all those who helped success of this activity so that it can be carried out.
d. This event was officially opened by Dr. Dahlan Abdurrahman, M.Si as the representative rector II of IAIN Lhokseumawe. He conveyed that all participants infollow this activity to completion. By looking at conditions and paradigms which currently occurs in the community, the SPMA is one of the containers right for young people.
At this event I was trusted to be the secretary of the committee.
---
"Good things done will bring goodness, sincerity is a source of passion full of love and dedication, wings of birds fly, the people have dreams, people need you to help them, you will look great for the little actions you do but have an impact broad for everyone"
@ponpase