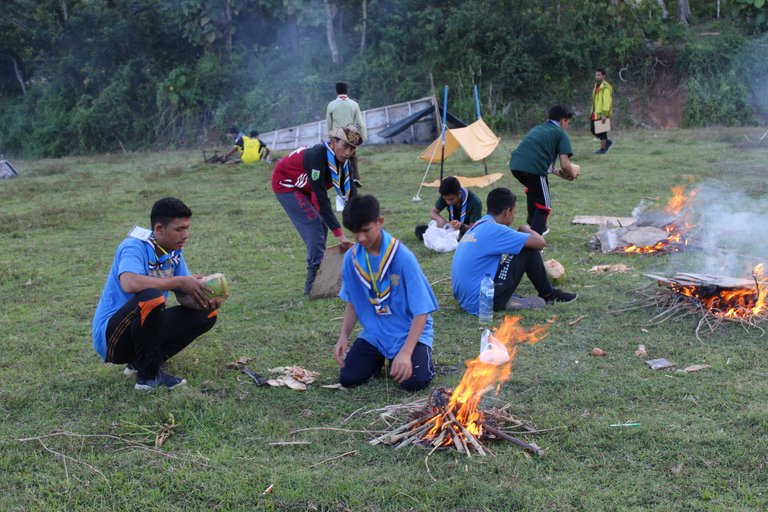 This is a post update about learning "survival techniques". In learning survival techniques we learn about bivouac and jungle cooking. This post will focus on explaining, publishing, and telling about jungle cooking activities that we do in scouting education programs.
The joint scout enforcement level exercise that carries the theme of Rover Scout Skill Education has a series of activities that are quite unique and interesting. One of the interesting and challenging activities is learning technical survival for the jungle cooking category. This learning is carried out simultaneously with the activity of making bivouac.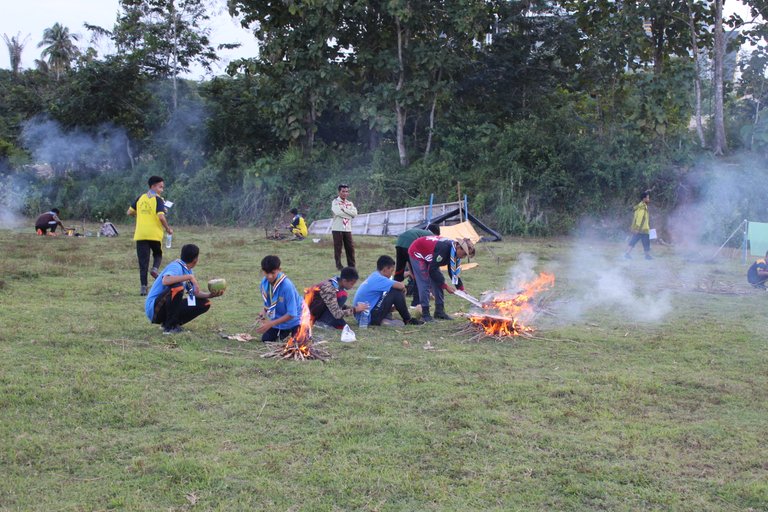 Here is a resume of jungle cooking activities.
Schedule:
This event was started in conjunction with the bivouac competition, 4:00 pm - 6:00 pm Participants have 2 hours to set up a bivouac and make dishes / food using jungle cooking techniques.
The place :
Located on a soccer field filled with green grass. This place is about 200 meters from the campsite. Participants can reach this place on foot. Just simply trace the rocky and descent paths, they will easily be able to meet this vast field.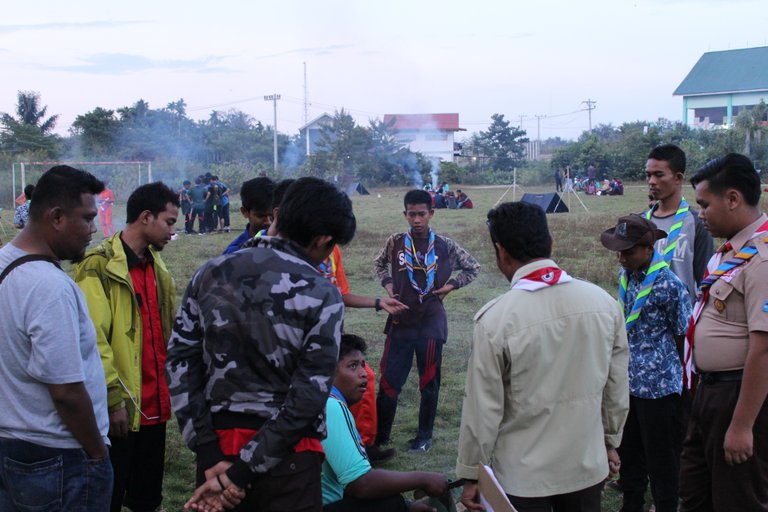 Presenters and Judges:
The speaker / educator in this study is the same educator, namely Mr. Lidan and assisted by several people from the work branch of the city of Lhokseumawe.
Companion:
The facilitator was the executive committee, Brother Eriko. He served in the field and became the coordinator for the implementation of this learning.
The documentation team:
In this session I did not have many tasks in the secretariat, so I decided to help the documentation team. I acted to photograph every activity undertaken in this study. Making more memories to tell, giving enthusiasm, motivation and inspiration to many people.
Learning Techniques:
Participants are given the task to prepare food with ingredients that have been prepared. The ingredients consist of rice and eggs. They have to cook eggs and rice to be ready to serve with jungle cooking techniques.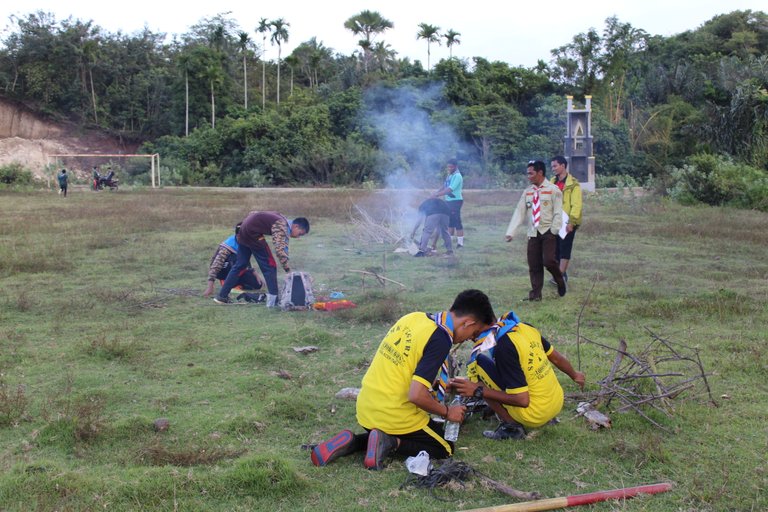 Desired achievement:
1. Provide education to participants about how to survive in the wild.
2. Providing knowledge to participants about how to use everything available in the wild to survive.
3. Provide knowledge about cooking procedures without kitchen utensils.
4. Provides an understanding of the types of plants that can be consumed.
5. Strive for awareness to be alert in all circumstances.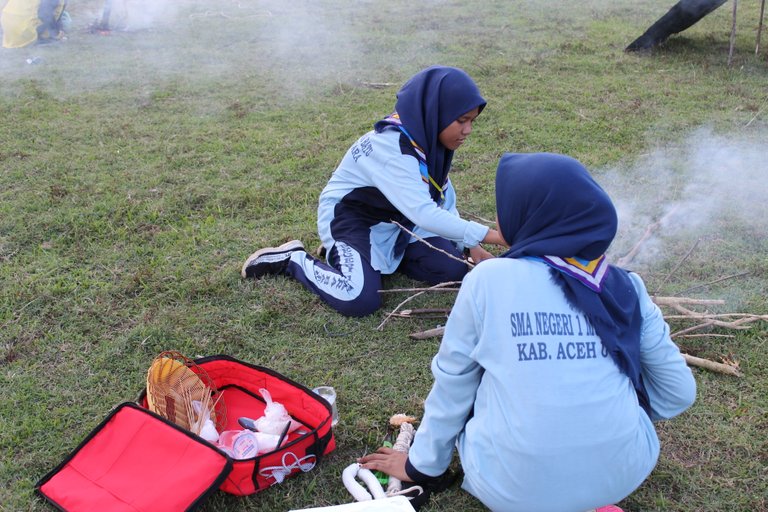 Application in the field:
Participants cook using the mass tools available in nature, such as coconuts and bamboo. Coconut and bamboo can be used as a place to cook rice and boil eggs. For water, they can get it around the field which is sourced from water flow. For fire materials, we provide education to participants to use matches that are resistant to damp / wet.
We appreciate all parties who have supported this program. Thank you very much.
---
"Good things done will bring goodness, sincerity is a source of passion full of love and dedication, wings of birds fly, the people have dreams, people need you to help them, you will look great for the little actions you do but have an impact broad for everyone"
@ponpase