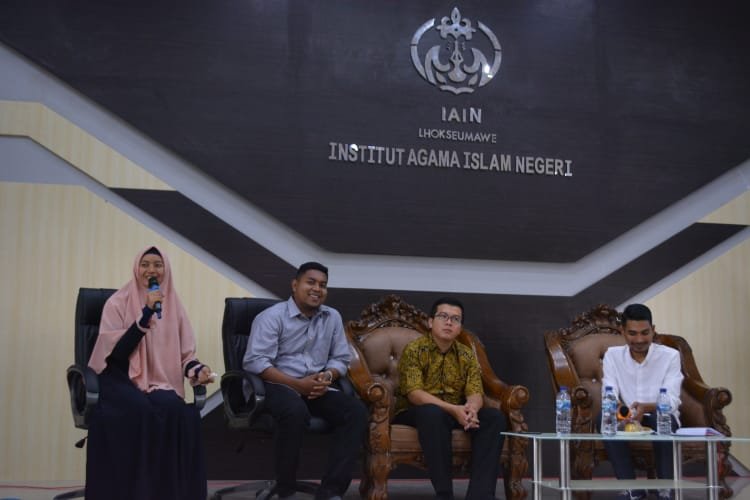 Hello steem community, This is an update of the National Seminar and Workshop activities for the fourth session. In this session we conceptualize this event in the form of talkshows. The speakers at this session were two young entrepreneurs who we specifically invited. They will share their experiences with all the audience present at this forum.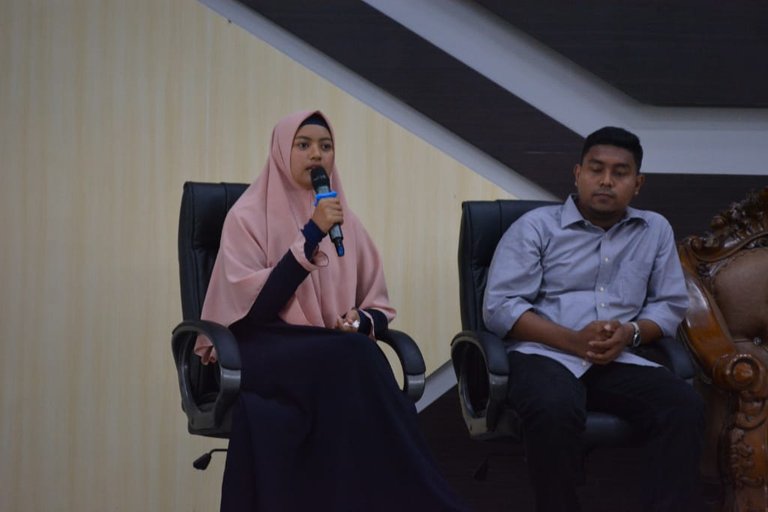 Here is the resume of the fourth session.
Sub theme: Talkshow "Youth creative, innovative, and progressive"
Schedule: This session starts from 12.00 - 12.45 WIB
Place: FEBI Building Hall, Lhokseumawe City
a. Moderator: Fahrur Razi
b. Resource persons: Firdausi Maulida Nasyaa, S. Pd (As the Owner of Ratu Ceudah) and Miftahur Rahman (As Director of PT. Groen Gaya Nusantara)
c. The moderator invited the two speakers to share their journey in the business world to the point where it is now. The first speaker in this session was Firdausi Maulida Nasyaa, S. Pd as the owner of the Ratu Ceudah.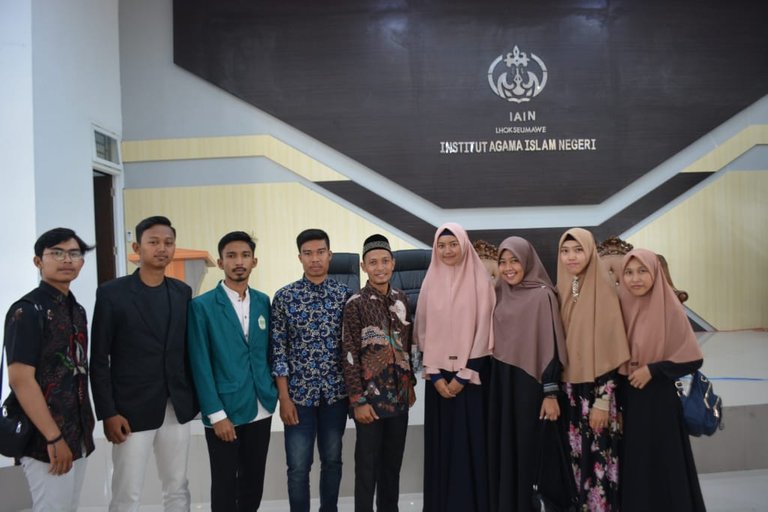 He told "me that initially he went into the business world inspired by his parents". After his mother died, he chose to continue the business occupied by his mother. His journey in the business world goes through various phases, ups and downs. Products from the queen queen are sharia hijabs, veils, pins, and various Muslim clothing.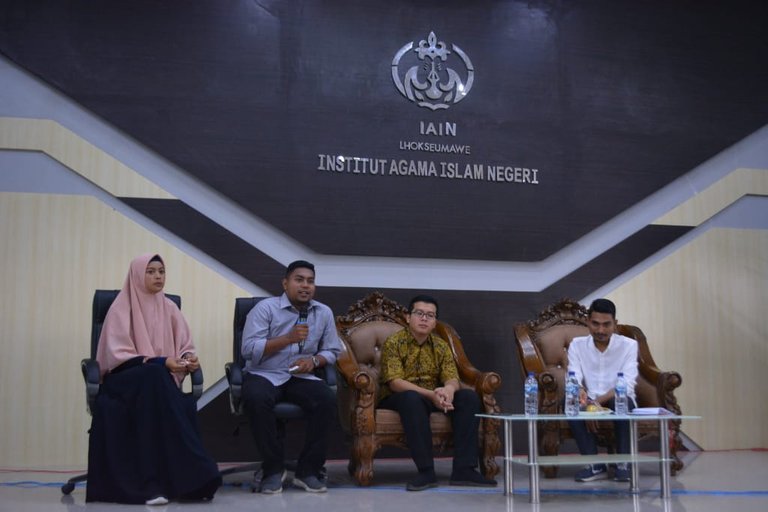 Next Miftahur Rahman who currently serves as Director of PT. Groen Gaya Nusantara also shared the story of his complaints in running the business he was working on and his team. PT. Groen Gaya Nusantara has products such as hair oil, brewok growing serum, fragrance oil, shampoo, and several other types of products that they are developing.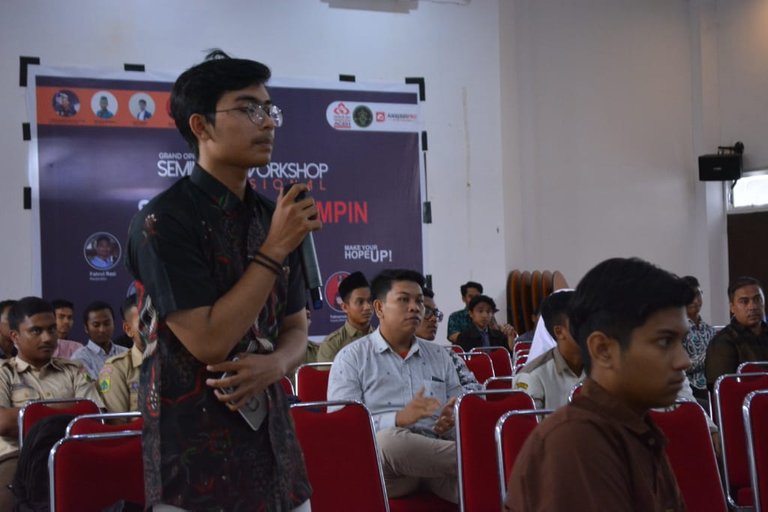 d. Question and answer session
1.Question
a. How to get past the saturation when starting a career in the business world?
b. What are the complaints and failures that have been experienced so far, and how to revive the spirit?
2.Answer
a. We must commit and be diligent with everything that has been started from the beginning, we have a lot of work to complete and will reap the rewards later, what is sown today is what we will learn later.
b. I try to increase knowledge, learn new things about business, trade, marketing and anything that keeps our passion focused and committed to achieving the target.
---
"Good things done will bring goodness, sincerity is a source of passion full of love and dedication, wings of birds fly, the people have dreams, people need you to help them, you will look great for the little actions you do but have an impact broad for everyone"
@ponpase