This recipe is so simple. Effort required is minimal, flavour achieved is maximum!
I have always been a big fan of gnocchi, but when boiled it is easy to over-do it and become mushy, and then you have ruined your dish. When I discovered you could fry or roast them and get a crispy texture it made me happy, not only because I preferred the texture, but because it's difficult to over-do this way too. So this, combined with roasted veg (which are always amazing!) and a rich tomato sauce, makes this dish simply yummy. I welcome you to give it a try as part of #fruitsandveggiesmonday contest created by @lenasveganliving
Serves 2
Ingredients
1 x courgette
1 x red onion
3 x garlic
1 x red pepper
1 lb gnocchi (500g)
1 tsp dried rosemary
2 tbsp oil
14 oz can chopped tomatoes (400g)
2 tbsp tomato puree
2 large handfuls baby spinach
salt and pepper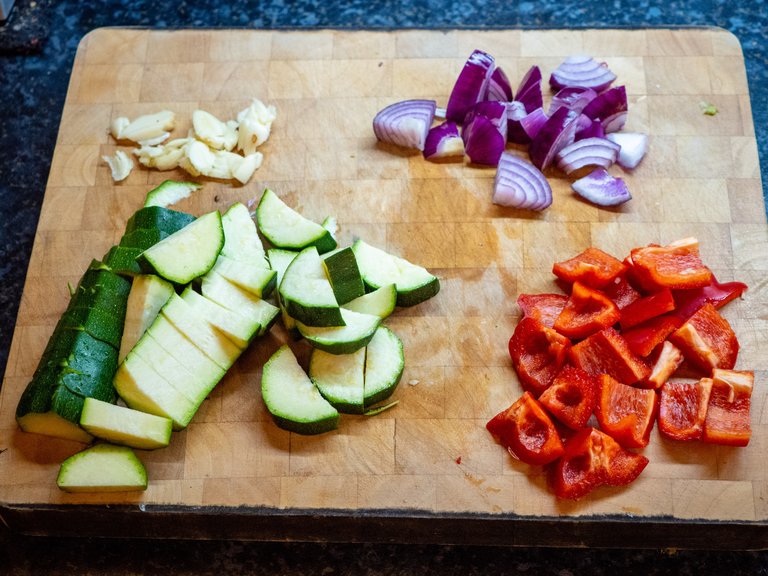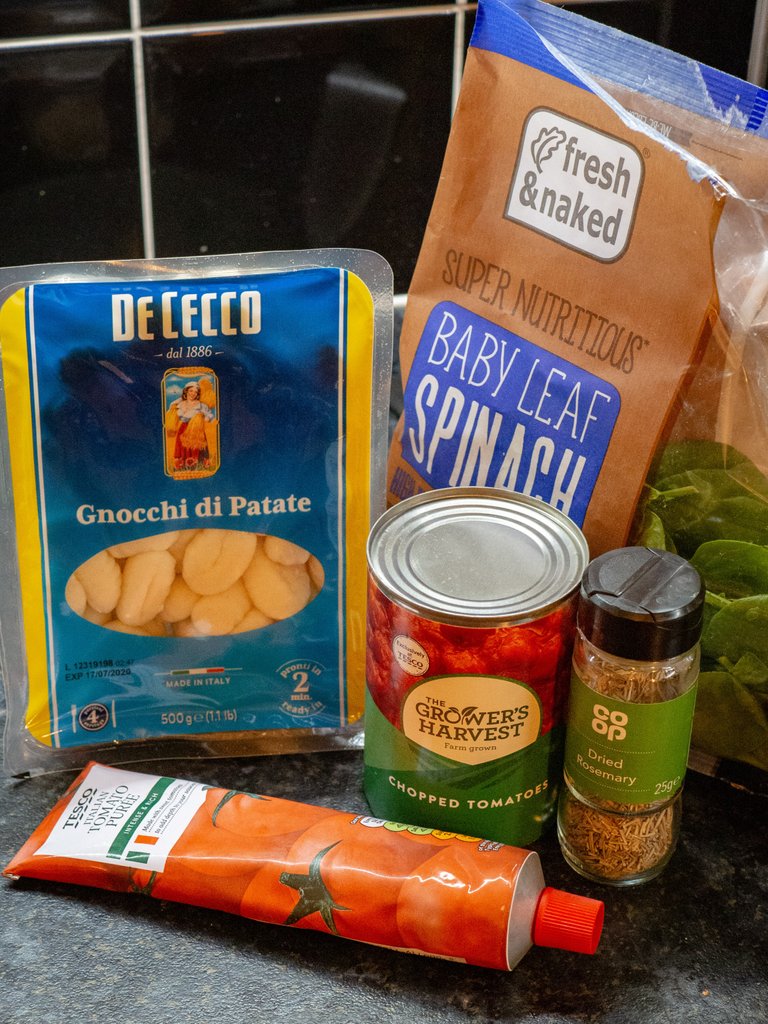 Method
Pre-heat oven to 230c / 450f
Roughly chop your veg up into 1 inch pieces
Put veg in a mixing bowl along with rosemary, oil and some salt and pepper. Stir until combined.
Line an oven tray with baking paper and spread your veg mix evenly across it.
Put it in the oven for 20-30 mins, turning the veg over half way. Cook until the gnocchi is crispy.
After turning the veg over, put your chopped tomatoes and tomato puree in a saucepan and heat until bubbling.
Add the spinach and stir in until wilted.
At this point the veg should be done. Take out of the oven and mix into the tomato sauce.
Take off the heat, plate up, enjoy!