Traditional Greek Moussaka consists of layers of meat, potatoes or eggplant and topped with a Bechamel sauce.
My version is made with layers of a fragrant Lentil & Tomato based sauce, Eggplant, Potatoes and a Parsley Bechamel Sauce. I can guarantee if this vegan version were to compete against the meaty one, Vegan would win the trophy; it is simply delicious!
Garlic, Yellow Pepper, Onions, Tomatoes & Carrots with loads of sweet Basil is added to Black Lentils to form the base of this dish.

Ingredients


I've never seen a stripy Eggplant but my Veggies on Wheels dealer told me it is much nicer, and he was totally correct!
RECIPE
2 medium Eggplants - thickly sliced, brushed with Olive Oil & grilled on both sides.
2-3 Potatoes - peeled and sliced into thick rounds & parboiled.
1 Onion - sliced
1 Garlic clove - crushed
1/2 Yellow Pepper - diced
2 Carrots - grated
3-4 Tomatoes - diced
1 can Black Lentils in brine - drained
2-3 cups Parsley Bechamel sauce - made with Almond Milk, Cornflour and Vegan Margarine plus chopped fresh Parsley
Sautee Onions, Garlic, Peppers & Carrots in Olive Oil till glossy.
Add Tomatoes & Basil, season to taste and cook gently till Tomatoes have softened.
Add Lentils and mix lightly.


Layer in the following order:
Lentil sauce, Eggplant, Lentil Sauce, Potatoes, Parsley Bechamel Sauce.

Dot with Vegan Margarine and bake around 20 min at 180C till top is a light golden colour.

Sprinkle extra Parsley on top just before serving.

Tuck in and enjoy.

Bursting with flavour.

One last look before HF21:



A sincere thank you to the creator of #fruitsandveggiesmonday, @lenasveganliving and to our weekly host the lovely @plantstoplanks! Both these ladies are such an inspiration with their kind feedback and the amazing food coming from their kitchens!
A massive shout-out to that wonderfully talented artist @barbara-orenya for the gorgeous wonkies as well!
Thank you one and all for giving us this opportunity!
Check out this week's POST, follow the rules 100% and show us your fruits and veggies this Monday.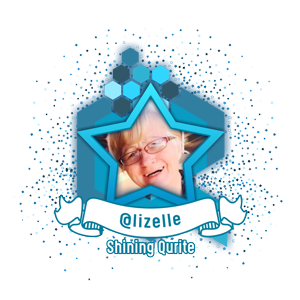 Original Content by @lizelle
Thank you for stopping by
Comments, upvotes & resteems all much appreciated :)
Copyright @lizelle - All Rights Reserved


Team South Africa banner designed by
@bearone