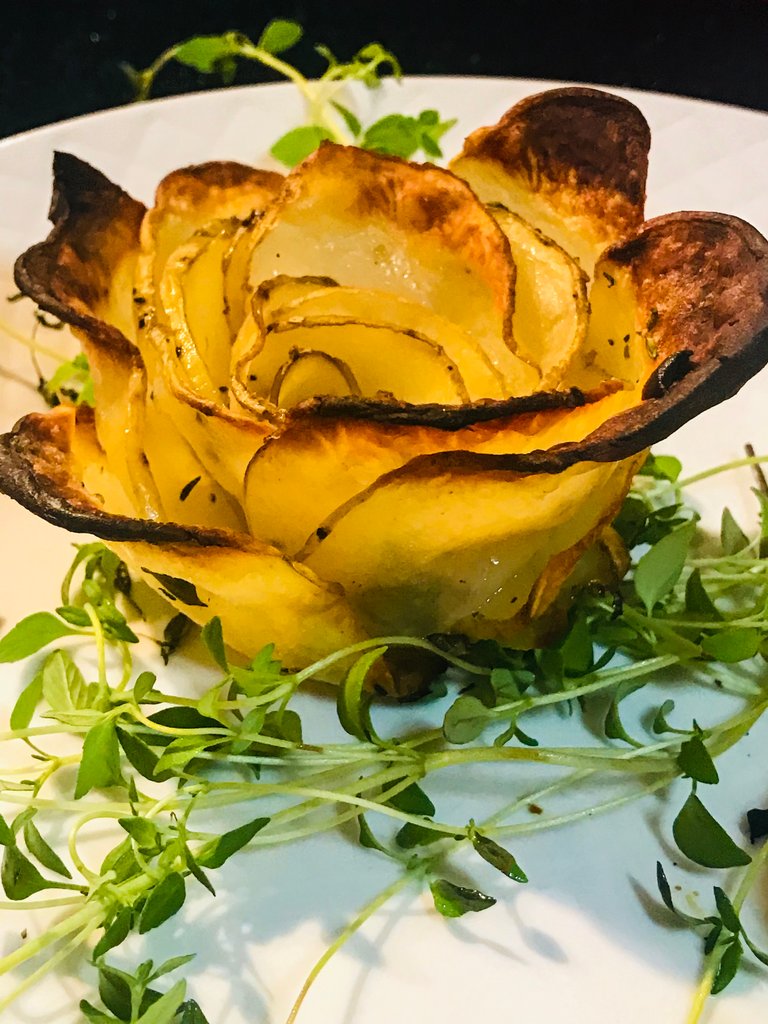 Welcome to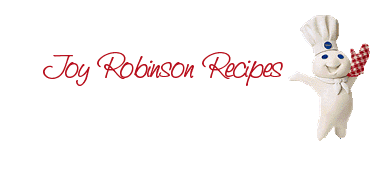 Hello Steemit!
How was your weekend?
We finally harvested our potatoes, (Maris Piper and Javelin) last Saturday after the three and half months of waiting game. If you love gardening, you can truly relate of that excitement feeling when your crops are showing off the flowers because you know that it's the good start!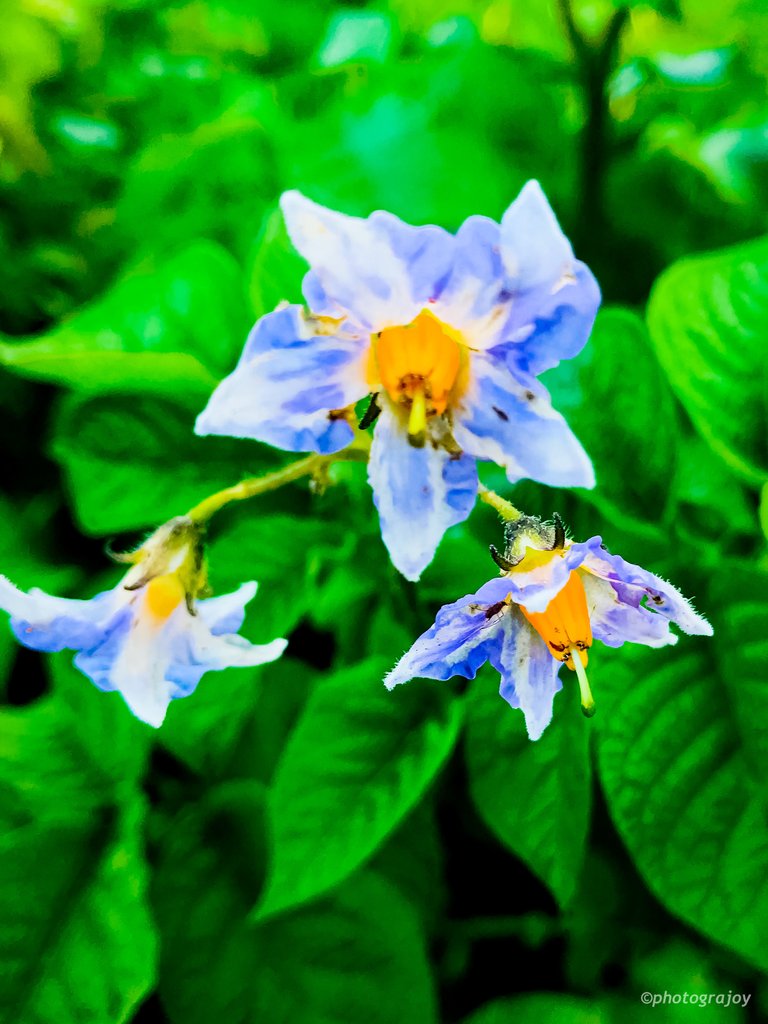 I was really surprised by this big guy. I can't believe it's almost the same size as my face! and Indeed, You reap what you sow. lol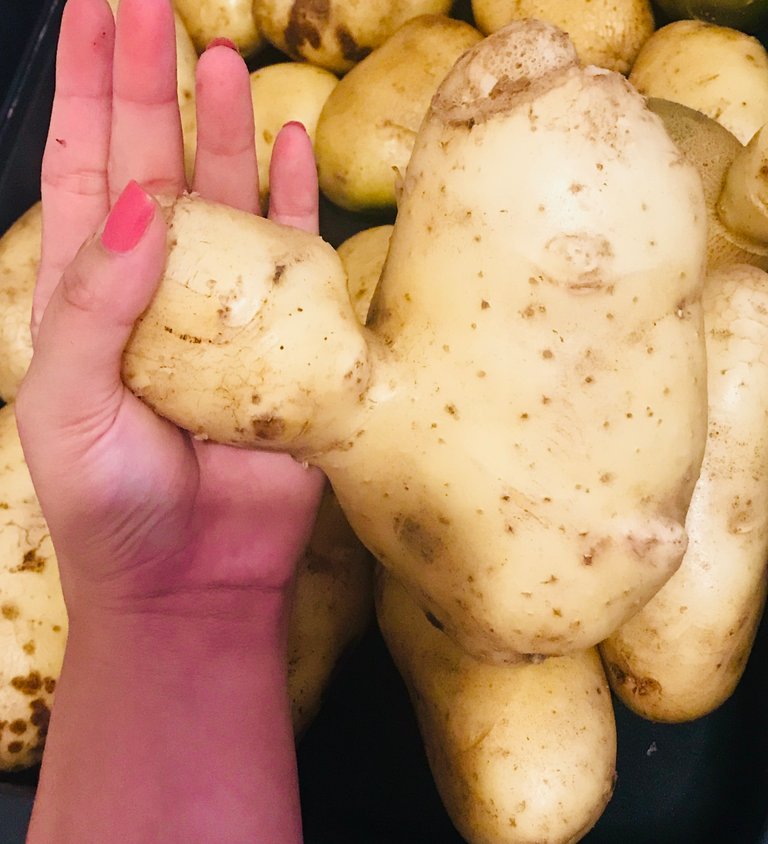 I was amazed because it was our first time to plant and harvest potatoes.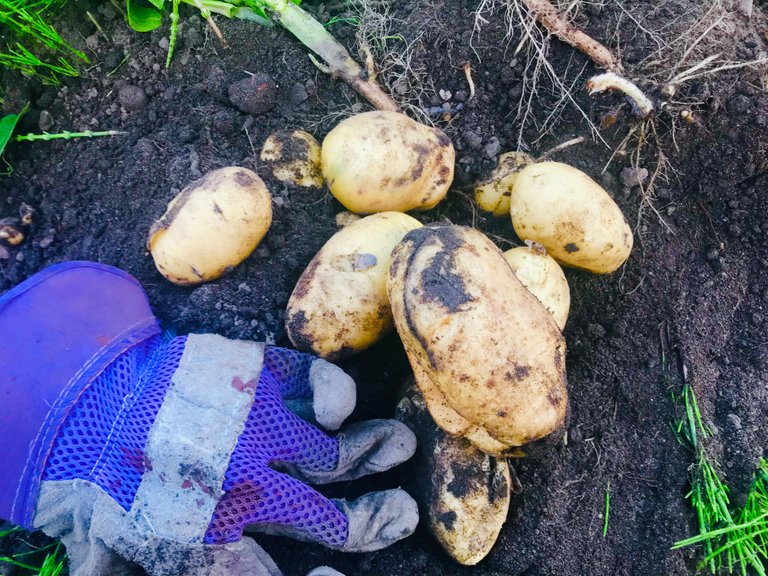 So yesterday I made vegan rose potato gratins. It's a simple roast potato recipe but the rose shape makes it look special. A must try specially if you love to make effort for your love-ones and even on special gatherings.
---
---
This is my entry for Fruits and Veggies Monday created by our dearest @lenasveganliving, hosted by @plantstoplanks, supported by @donkeypong @thekitchenfairy and other inspiring @vegansofsteemit.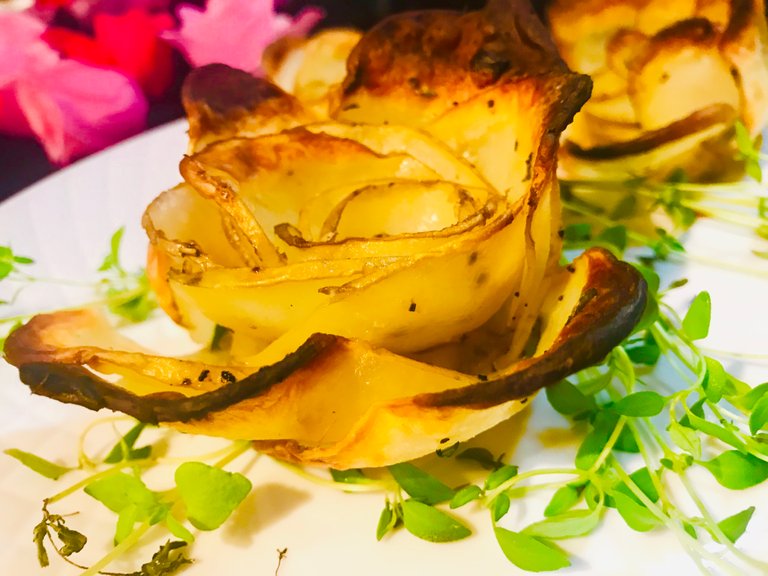 This is also my submission for @qurator's Tasty Tuesday. Checkout and join the weekly challenges!
---
What is Potato Gratin??
Gratin is originated in French cuisine. It's a term use for culinary technique in which an ingredient is topped with a browned crust, often using breadcrumbs, grated cheese, egg and/or butter.
In my first ever post a year ago, I made 2 versions of potato roses; the semi-open and fully bloomed. Below is the process of my Vegan version of fully bloomed rose potato gratins.
Let's go! and make it .



Course: Side dish/Vegan|Vegetarian|Gluten-free
Cuisine: French
Serves: 2 persons
Preparation time: 20minutes
Baking time: 45 minutes
INGREDIENTS
4 pcs. medium potatoes
4 Tbsp Olive oil
1 tbsp ground black pepper
1 Tbsp Garlic Powder or chopped garlic
1-2Tsp Kosher Salt
2 handful Fresh Thyme
Utencils
baking muffin pan
Mandolin slicer (or a very sharp knife)
Large Bowl
METHOD
Wash and pat-dry the potatoes then Preheat oven to 180°C/360°F.
Use a mandolin slicer on a medium to thin setting to slice the potatoes. (In my case, I don't have a mandolin so I sliced the potatoes manually.
Mix all the potatoes with olive oil, garlic, thyme, salt and pepper in a bowl.
Grease the muffin pan with olive oil.
Carefully lay around 9 to 10 slices of potato in a row and make sure they slightly overlap. Start with the larger size to the smallest one. Repeat the process and there you have a fully bloomed rose shape potatoes.
Bake at 180°C for 40-45 minutes until the edges are cooked, golden and crispy.
Use a fork to lift the rose potatoes when it's done and serve hot with your main dish. Bon appetite!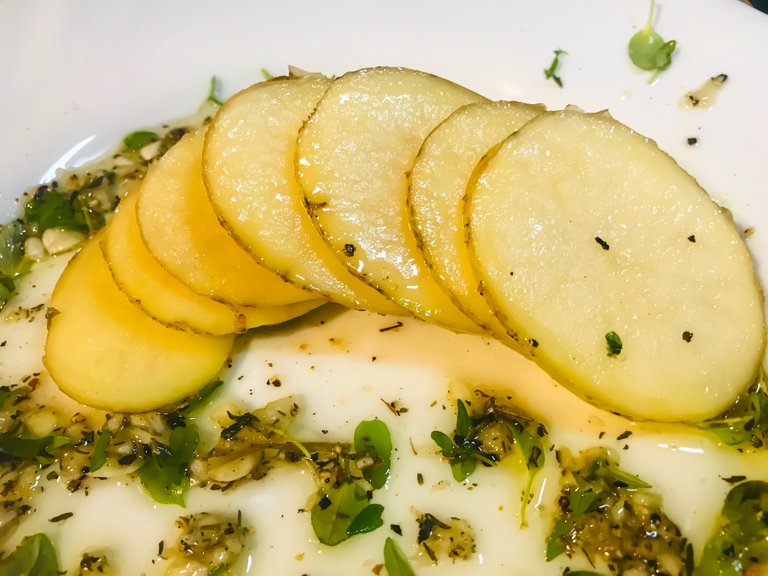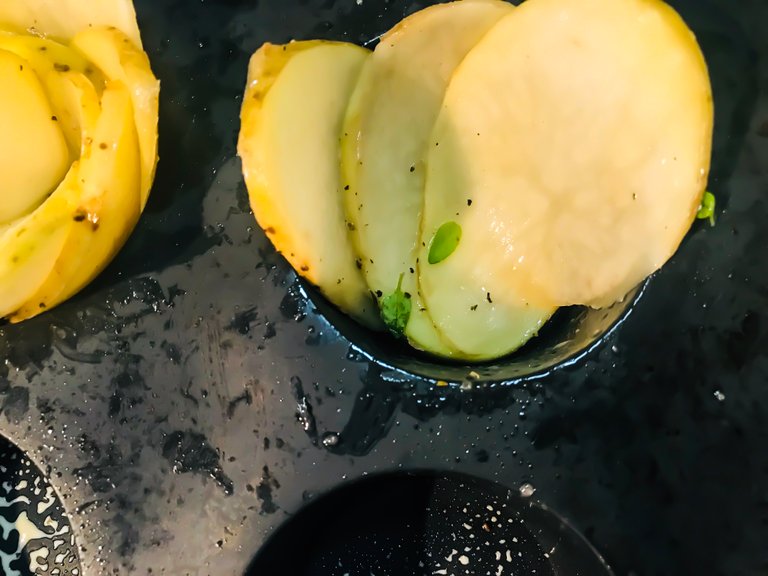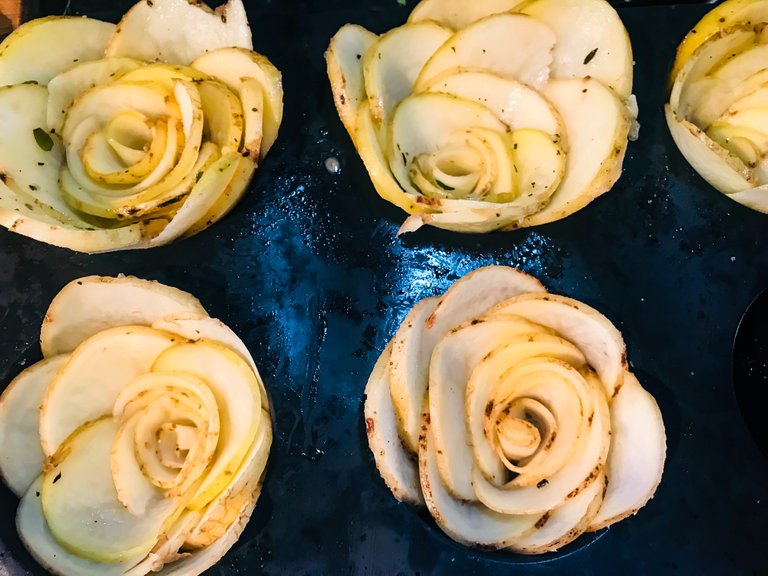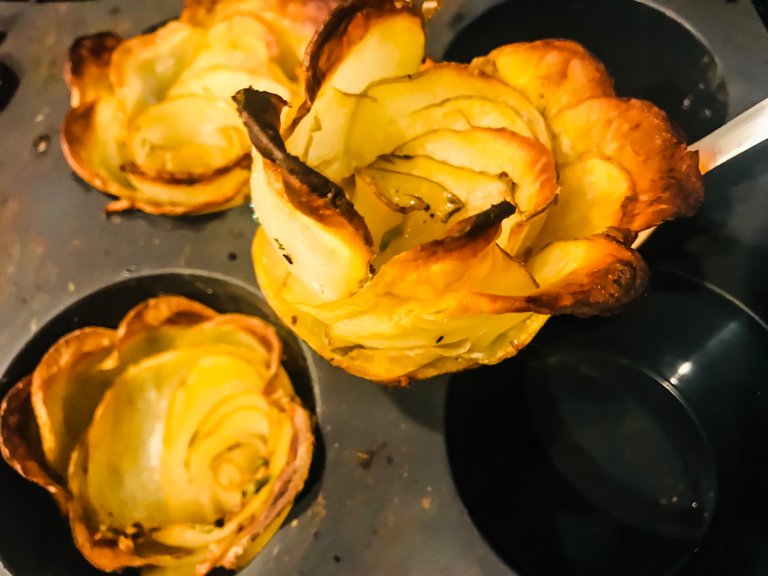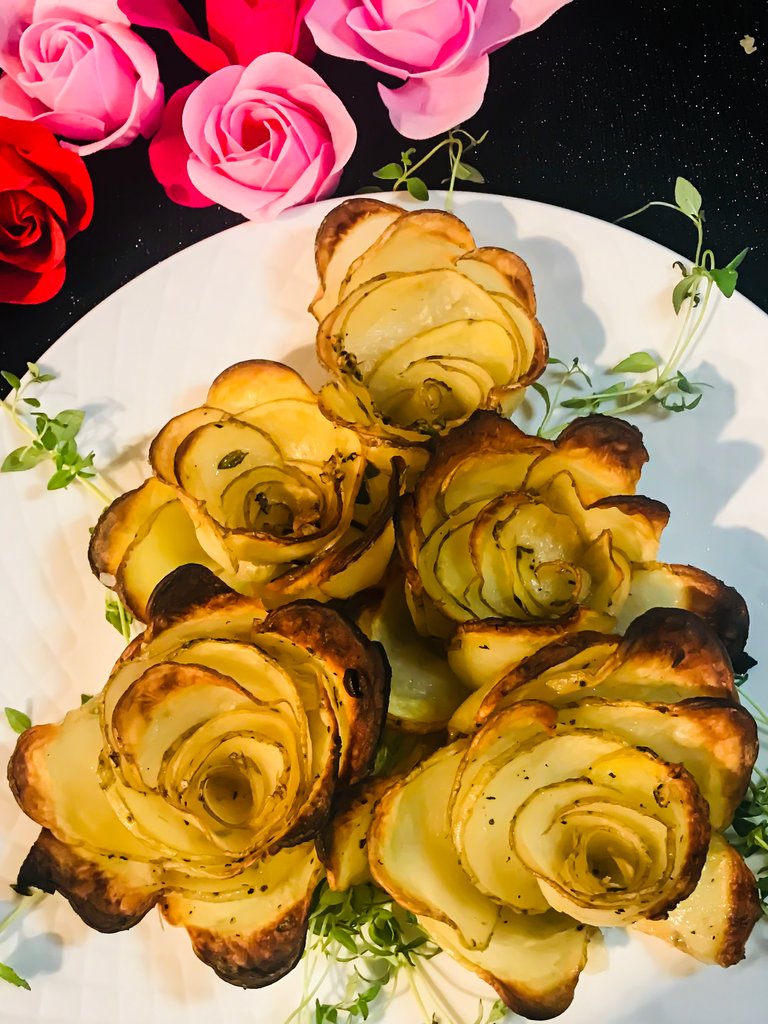 It tastes a bit crunchy and creamy in the inside.
Simply beautiful!
Until next plant-base recipe!



All contents are mine unless stated otherwise.
Category: Food Photography
Camera: iPhone 7+
Setting: Portrait
#gardening #homestead #ocd #recipe #steemituk
Cool banners by @qurator


Have a joyful day Steemian!