---
We have two Clitoria Terbatea, or also known simply as blue ternatea, plants at home. It is famous to be rich in vitamin c. This vine has also been consumed for centuries as a brain booster, memory enhancer, anti-stress and a calmative agent.
Source
Blue Ternatea is used as a natural food coloring. In traditional cooking, blue ternatea flowers are squeezed for their blue extract to naturally color desserts in blue and purple.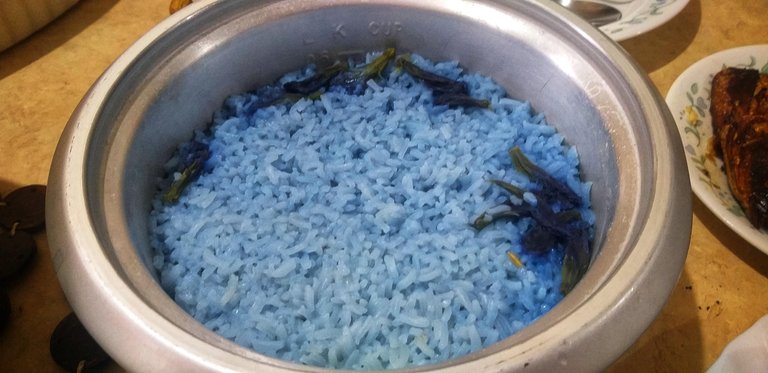 For today's breakfast, we have squeezed the blue extract to boil rice and make for an amazingly colorful blue rice.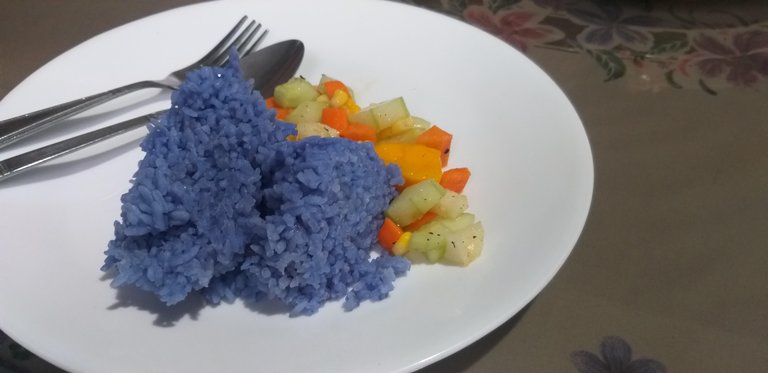 Now, I have a colorful plate, with a vegetable salad side dish!
---
This is my simple entry for #FruitsandVeggiesMonday by @lenasveganliving, hosted by @plantstoplanks.
---
This post is made possible using @esteemapp.