We have started #minetest again for a long time. We gonna need some latest software updates and I hope to successfully repair the graphic chip for one additional laptop tomorrow.
This is going to be my very first posting that I gonna share through SoMee as well. See bio.
Grow up collectively, see bio:
come and chat with us on Telegram
Experience (social) free media and receive value for your time spend online
see PS on a missing companion
Since our companion is still missing and this is posted manually anyway, we took the opportunity for posting this through SoMee. See https://somee.social/profile/posts/44143
PS: Lets see if the formating works for STEEM (posted via SoMee beta)
PPS: It went through quite well. I just edited the title becoming the former first line of text. And I added the well prepared tags to the keyword field. Only five first, including #palnet for it to show up at www.palnet.io
PPPS: I then wanted to edit it again via www.palnet.io for adding more tags, though even after 34 minutes it had not been appeared there. So I went back to steemit and inserted the link to the SoMee posting and gave it a secord try waiting for it to appear at www.palnet.io
PPPPS: There ya go! It appeared immidiately after updating the post a second time, so this might had been a hickup.
PPPPPS: Well, now it needed a second edit again for either steemit and palnet to recognize the updated post. Hope this is it.
PPPPPPS: Well, no. Still not seemless. The latest P.S. shows up, I admit, though the added tags are neither recognized by palnet (nor steemit). However steemd shows properties with all nine tags. So let's call it a day and see whether it shows up differently later. (Since the tags are still not available in the editor, adding the tags another time there.)
Wir haben #minetest seit langem wieder gestartet. Wir werden einige aktuelle Software-Updates benötigen und ich hoffe, dass ich morgen den Grafikchip für einen weiteren Laptop erfolgreich reparieren kann.
Dies wird mein allererster Beitrag sein, den ich auch über SoMee veröffentlichen werde. Siehe Steckbrief.
Zusammen erwachsen werden, siehe Steckbrief:
Komm und chatte mit uns per Telegramm
Erlebe (soziale) freie Medien und erhalte einen Gegenwert für deine Online-Zeit
siehe PS über einen vermissten Gefährten
Da unser Gefährte noch immer vermisst ist und dieser Beitrag ohnehin von Hnad erstellt wird, haben wir die Gelegenheit genutzt, diesen über SoMee zu veröffentlichen. Siehe https://somee.social/profile/posts/44143
#minecraft #media #gamer #deutsch #somee #minetest #palnet #share2steem
---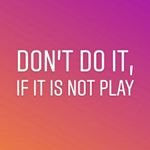 ---

Posted from Instagram manually.
Hoping to see Share2Steem online again soon.

#from-somee #minecraft #media #gamer #deutsch #somee #minetest #palnet #share2steem