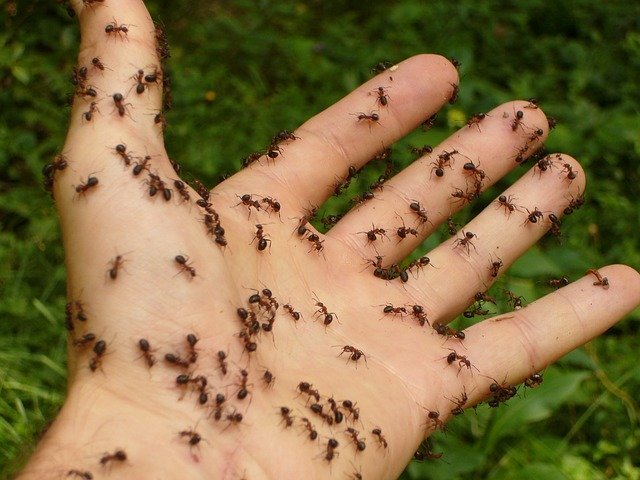 I find it so incredibly disgusting. This is typical of ARD. We had that the other day on the subject of socialisation, didn't we?
Ich find's so unglaublich ekelhaft. Typisch ARD. Wir hatten das neulich schon beim Thema Sozialisation, oder!?
It's about the "Waldklasse" (forest class). A government-run school in Berlin-Wannsee is experimenting with new forms. That may still be ok and welcome. I'll come to that in a moment. But it disgusts me how the ARD exploits it. There is simply a report. All the young people are filmed. All the subliminal and obvious rewards and punishments... calm the ordinary viewer.
Es geht um die "Waldklasse". Eine staatliche Schule in Berlin-Wannsee experimentiert neue Formen. Das mag ja noch ok und willkommen sein. Dazu komme ich gleich noch. Doch ekelhaft ist mir, wie der ARD das ausschlachtet. Da wird einfach mal berichtet. Alle jungen Leute werden abgefilmt. All die unterschwelligen und offensichtlichen Belohnungen und Bestrafungen... beruhigen den gewöhnlichen Zuschauer.
And in four weeks the report will be hidden again, because ARD has its rights to the material. If it suits them, they will take snippets out of it again in order to fulfil their media purposes.
Und in vier Wochen wird der Beitrag wieder versteckt, denn der ARD hat ja seine Rechte am Material. Wenn es ihnen passt, werden sie Schnipsel daraus wieder hervornehmen, um ihre Medienzwecke zu erfüllen.
But the experiment continues. Were you able to hear how the forest class came to be? How these young people elsewhere had already "failed" and then made enormous "progress"? Who is still surprised that there is something that can be exploited by lifting up the concrete ceiling? That is no merit!?
Das Experiment jedoch geht weiter. Konntet ihr hören, wie es zu der Waldklasse kam? Wie diese jungen Menschen anderswo bereits "gescheitert" waren und dann hier enorme "Fortschritte" machten? Ja wer wundert sich denn noch, dass da etwas sprießt, was sich ausschlachten lässt, wenn man die Betondecke hochnimmt!? Das ist doch kein Verdienst!?
Stop experimenting!! School is an orphanage for day care. There are good orphanages, without question! But this has nothing to do with healthy children's, yes human's(!) development!
Hört auf mit dem Experimentieren!! Schule ist ein Weisenhaus zur Tagesunterbringung. Es gibt gute Weisenhäuser, ohne Frage! Doch das hat mit gesunder kindlicher, ja menschlicher(!) Entwicklung nichts zu tun!
I do not dare to take a screenshot of it at all, because the fleet of the majesty could throw itself on me because of it.
Ich traue mich gar nicht, ein Bildschirmfoto davon zu machen, denn die Flotte der Majestät könnte sich deswegen auf mich stürzen.
Until mid-December, the report is still available in its current form, see https://is.gd/ardwaldklasse
Bis Mitte Dezember ist der Beitrag in bisheriger Form noch verfügbar, siehe https://is.gd/ardwaldklasse
Thanks for the picture to Hans and Pixabay
Danke für das Bild an Hans und Pixabay
---
This post is part of the groups / Dieser Beitrag ist Teil der Gruppen
https://somee.social/profile/groups/self-directed-education
and / und
https://somee.social/profile/groups/freilerner-netzwerk
---
The posting is on SoMee as well
https://somee.social/profile/posts/97562
Der Beitrag ist auch auf SoMee
https://somee.social/profile/posts/97564