Hello Fellow Steemians! How's your day?
Here's my 5-minuteFreewrite, prompt : "superfood" . You can check @mariannewest post here
Here it goes :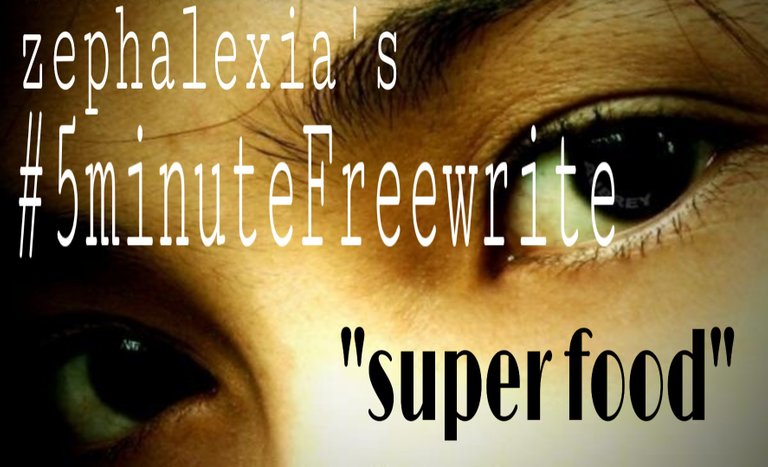 Hello Freewriters.. hope you' re all having a lovely Sunday... Today i choose to write about the prompt "super food" .. So what is this super food i mean? Is this simething that will make me powerful and will give me superpowers like instant transmission? .. Or are these superfoods that people generally know as those foods which are nutritious and can give a lot of benefit to the humans... yeah , well i believe that super foods can be those that are healthy and will give people balanced diet... So.. about mine , i think i would have to say that "super food" will be my favorite food , and that is... BREAD , yes! my day will be incomplete without eating a bread.. sometimes i can actually reolace one rice meal with just bread. Every morning i have that super food of mine , before dtarting chores . I used to eat plain loaf bread before.. but then after transferring to this apartment a year ago,my husband stopped buying loaf bread for me because he noticed that i always love to buy those bread sold by kuya vendor , who always ride his bicycle .. So there, my super food is Bread.
Did use of themostdangerouswritingapp.com to time the writing.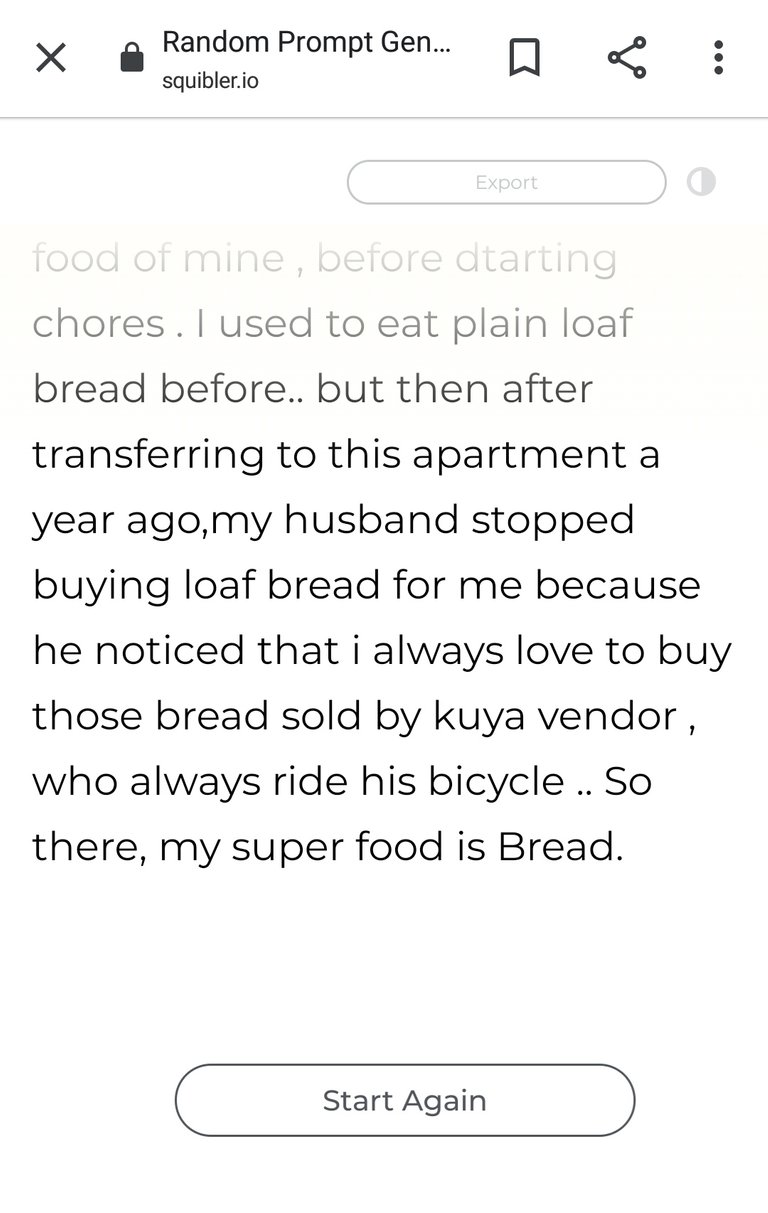 ---
---
much love,