Hello Fellow Steemians! How's your day?
Here's my entry for @mariannewest 5-minuteFreewrite, prompt : "poverty" . You can check her post here
Here it goes :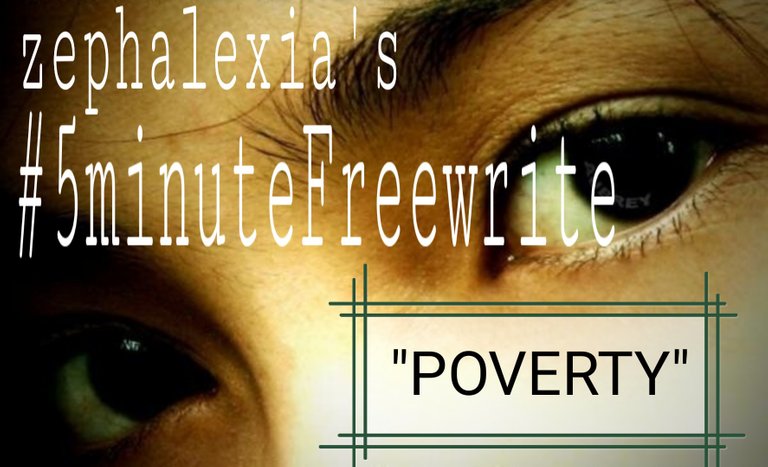 Lack of food... lack of shelter.. lack of growth.. lack of progresss and development... These are just some of the words that might tell us what poverty is... yes. POVERTY.. when you lack one of humans' basic needs you are considered poor... Poverty is very common in our country... why is that? i think we cannot say that Philippines lacks resources.. definitely not! this country is full of resources that we need to be called rich... we don't lack anything and actually for me we don't even need to import from other countries.. maybe sometimes other goods can be but not neccessary all of it. We are always considered in this poverty stage because of the attitude , that bahala na system , that crabmentality system... we all have the means to grow in be rich our own ways... but what is lacking is the perserverance , honesty , unity and love for each other , we all want to be the best among the rest..neglecting what is important to be one. Poverty can be nothing if only each one of us can work out the resources we have right now.. Being rich starts within you.
Did use of themostdangerouswritingapp.com to time the writing.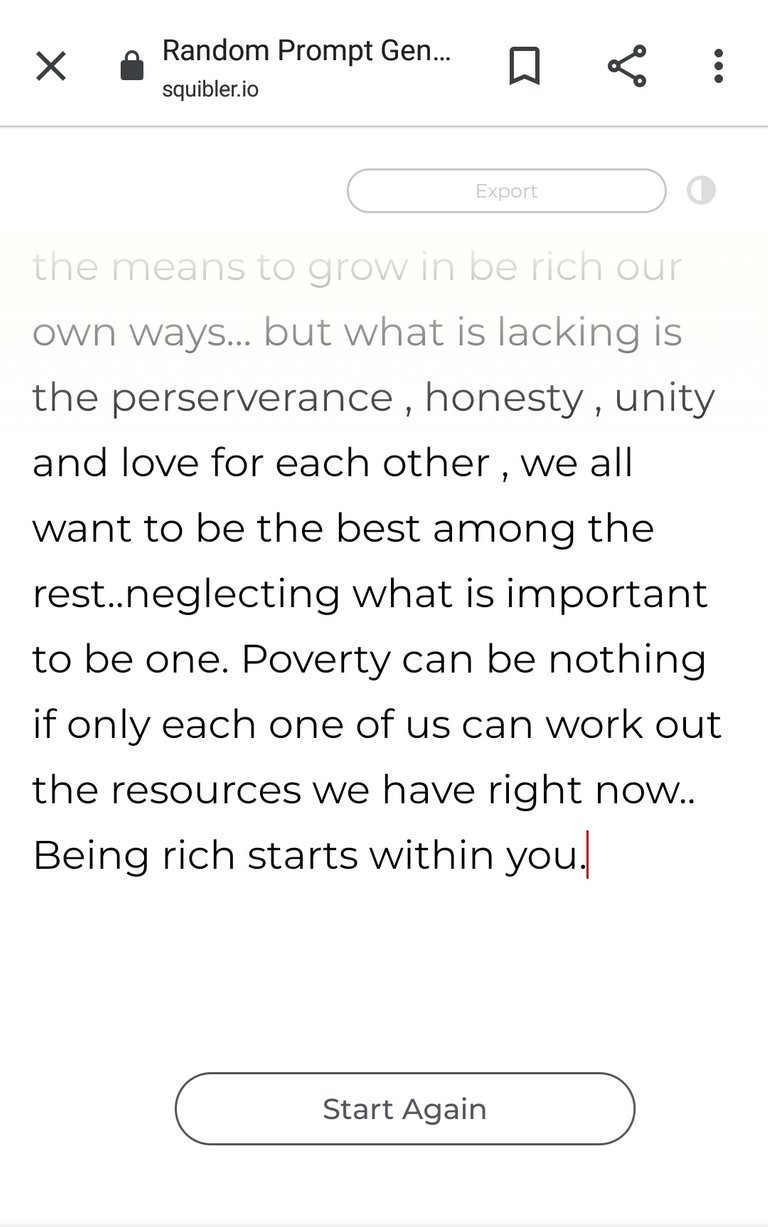 ---
---
much love,