Hello Fellow Steemians! How's your day?
Here's my entry for @mariannewest 5-minuteFreewrite, prompt : "opens a lot of doors" . You can check her post here
Here it goes :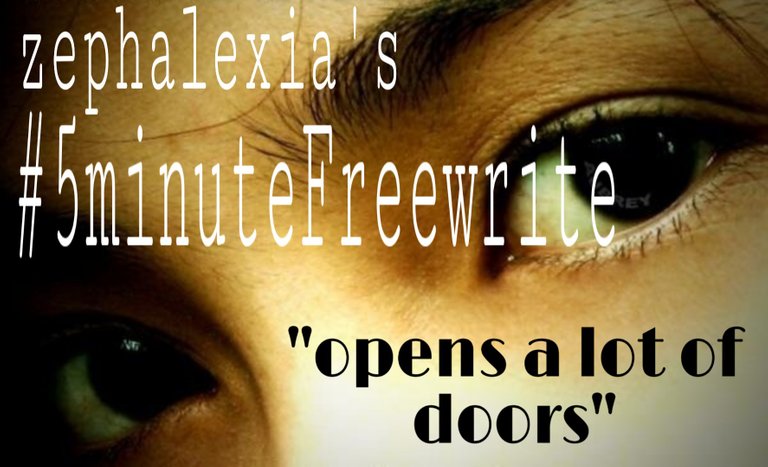 When i read this prompt " opens a lot of doors" , no other things came up to my mind but only STEEMIT. , yes! this platform itself.. steemit opens a lot of doors , to me.. it had already opened a lot of doors , i got lots of new learnings especially about crypto , it opened my door to meet new people from all over the world .. it opened my door to get to know myself more and realize that i can do this and that , that i can write about this and that. Steemit has not only been a social media to me where i have to post and earn , more to that it had opened my eyes ,my heart to a whole lot of bew things that helped me to be more of me and helped me improve things i have to in terms of writing especially .. it has also opened my doors on helping others somehow , in my own little ways ... and the feeling is more satisfied on my end knowing that i had helped somebody and that would defunitely make a difference... Steemit has opened a lot of doors for me and i am sure there's more to come , so let' see.. ready for those
Did use of themostdangerouswritingapp.com to time the writing.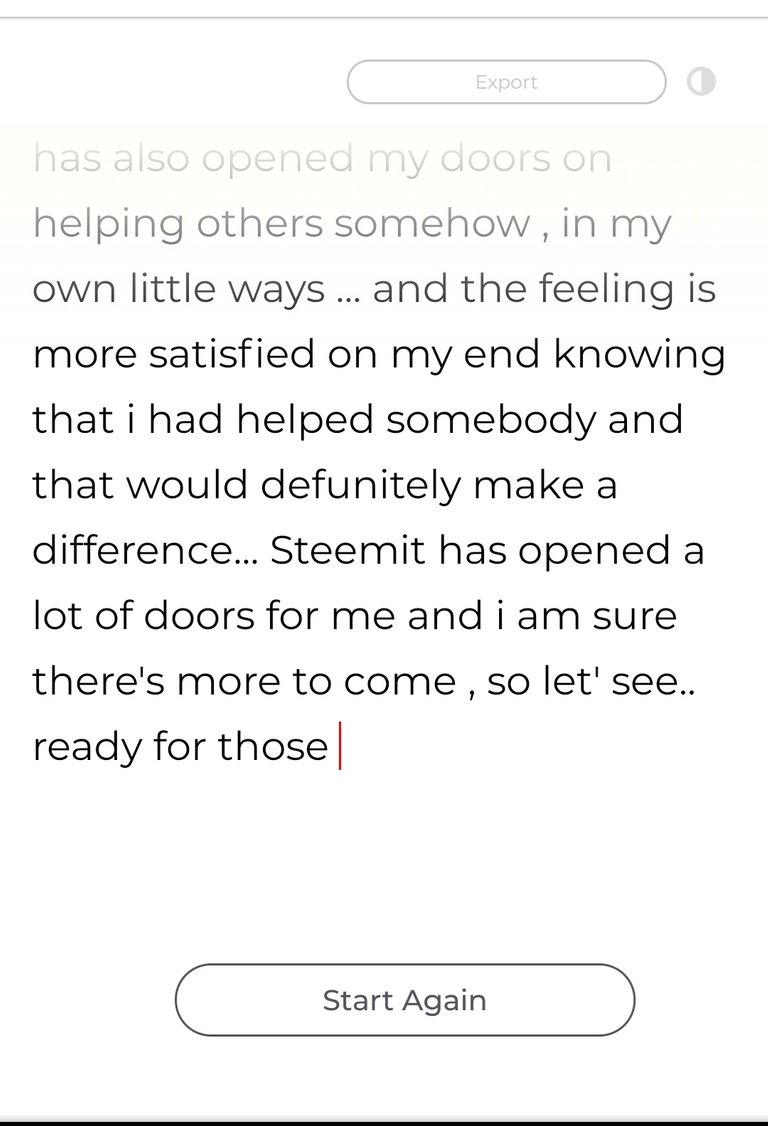 ---
---
much love,