Hello Fellow Steemians! How's your day?
Here's my entry for @mariannewest 5-minuteFreewrite, prompt : "a bunch of excuses" . You can check her post here
Here it goes :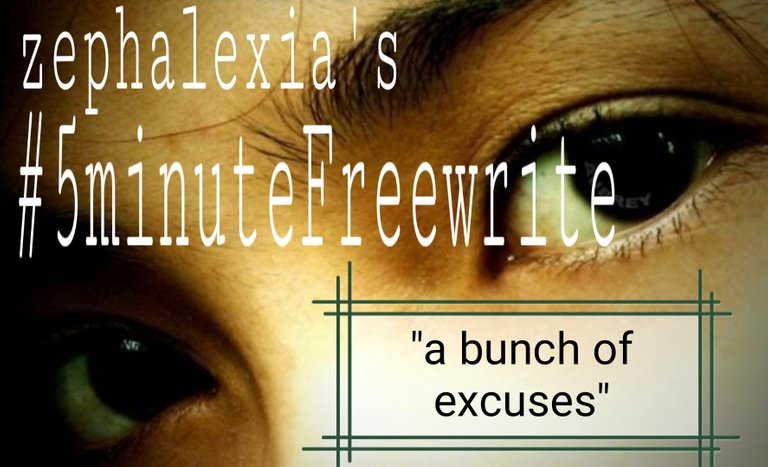 Oh sorry i am so busy" .. , " i got something else to do".. , " my schedule can't make it" .. you think we have to do that?" .. Hmmm.. I'll try if i can do that" .. oh, i am sorry am not feeling well" . Excuses.. excuses.. excuses.. These are just aome of the statements we use as our bunch of excuses. Making excuses is like simply telling the other person that you are not up to something .. you don't agree and you don't like it to happen.. or maybe you don't like to be with him or you don't wanna go somewhere else.. Probably excuses are usually use like an indirect way of saying no! and i don't like.. why? to not hurt someone else's feeling? yes can be.. but it can be sarcastic in a way as well. We have this saying in our native language " kung ayaw maraming dahilan .. kung gusto maraming paraan" .. simply means, that if someone don't like something he will make bunch of excuses.. but if there's a will there are a lot of ways. Maybe it's good to use excuses if we don't wanna hurt somebody , but it will always be better if we tell the truth, because that's what really it is...
Did use of themostdangerouswritingapp.com to time the writing.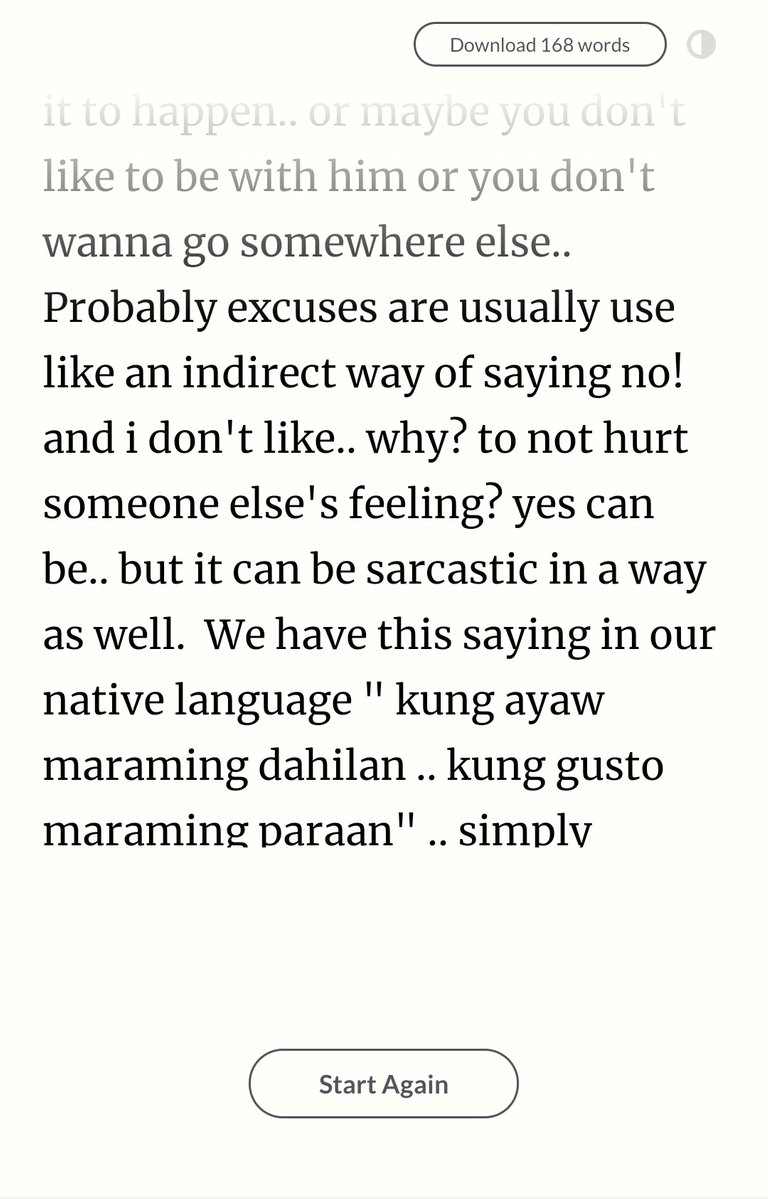 ---
---
much love,