Find the prompt here!
A break for us all. Wouldn't that be nice? Like a break from any misery that anyone is feeling everywhere in the whole world. We all need a break sometimes. Yesterday I saw one of those painted electrical or some type of utility boxes and it had a quote (I assume) written on it that said, "With hardship comes ease," and I just kind of wanted to slap whoever said that. I mean, not really, but I do think that's bullshit.
Oh my god, the dog is barking and it's just getting shriller and shriller and I can't stand it but I don't want to stop writing to let him out of his kennel because that wouldn't stop the barking anyway, because he's barking about noises he hears outside the room. So I will just shout at him to be quiet and hope one of these times, it takes.
With hardship comes ease. What does that even mean? I think, for most people, with hardship comes stress and worry and more hardship. I need to see who made that dumb quote. But a break, a break for us all, would be nice.
I am twiddling my fingers.
---
Aaand, it's a religious quote, from the Quran. I don't like religion.
---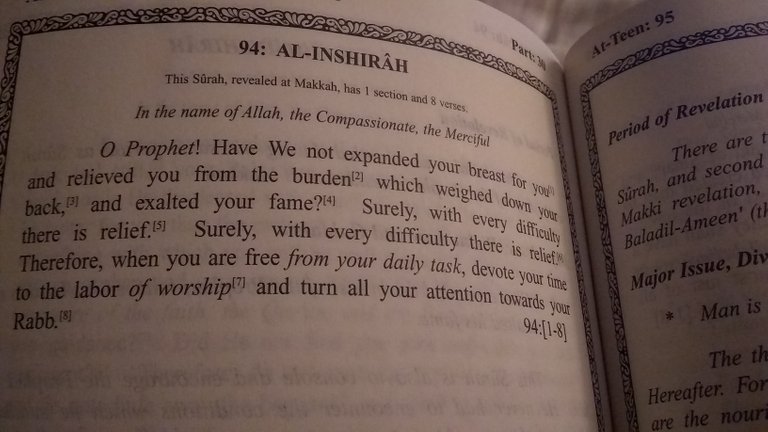 I still don't like religion, but I do prefer this translation. Photo by me.