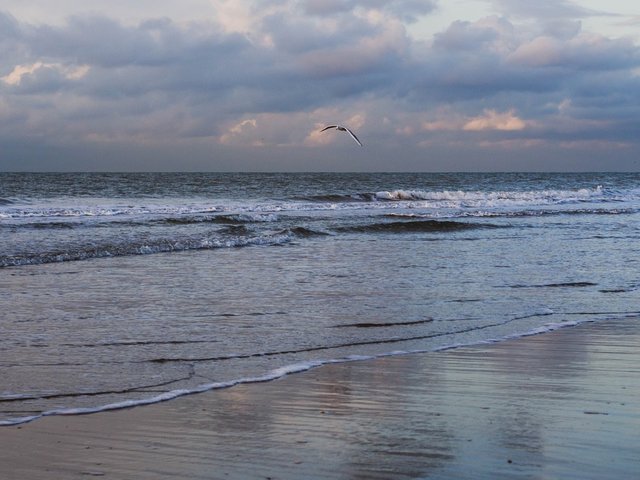 It doesn't matter who, it doesn't matter why, but I've been having fun connecting more with Steemians outside of Steem lately. Part of it has to do with my new website (www.studionocta.com), and people now following those adventures on my social media (instagram.com/studionocta & facebook.com/studionocta). But I start seeing more and more familiar faces in my 'Facebook Friend Recommendations' as well - as it appears more and more people start connecting over there too.
It's a little reminder, to me, when people 'like' and 'comment' or 'send an email' that we're connected in more ways than just in this ecosystem. It's not a real surprise, to me, as I still maintain connections from my community blogging adventures in my teenage years. But, it's a nice confirmation nonetheless.
We build connections here, first and foremost. Friendships, a network.
Last week I was confronted with the question if I had to/wanted to move countries. Nothing spectacular, no oceans would be crossed as opposed to a similar thought experiment a few months ago, but still, I would have to leave my home, city and country behind and maybe settle in a new one.
I realized: almost all the countries that shortly crossed my mind as options or alternatives for my current home country I new a Steemian or two. Sometimes I even knew which Steemian lived in which city.
I messaged one Steemian, how their city was, where they lived, if I would like living there.
The conclusion was: maybe. But also: It would be so much fun if you would live here!, they said.
And that's the thing. It would be. I make friends here. I can move countries, travel for a week or month, and I would be able to meet up with some of you, and build upon that.
It's a great blessing. You guys make my world smaller, and bigger at the same time.
...Today I got an e-mail from a Steemian. It was the first time a Steemian had e-mailed me. But suddenly I trusted that we would all be able to find ways to get in touch, whenever, wherever, when needed or wanted.
I'm celebrating that fact.
---
Just a freewrite after I've been absent for more than a week. So sorry. Stuff is happening. Good stuff, but distracting stuff. Hope you are all well. I will shitpost a little more in the next few days and weeks.
---
Photo taken on my favourite beach in The Netherlands. I would miss our coastline if I were to move countries.