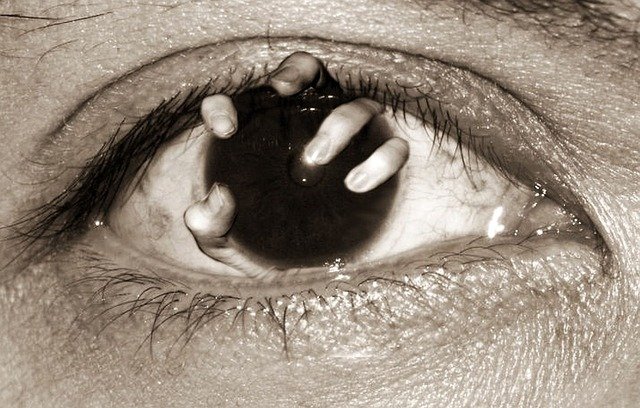 Atop the hill, I gazed at the night sky. The moon had set earlier than expected. Darkness was falling as though I were looking at a big rock in the desert. I found it hard to concentrate on my feet. I need to run. I couldn't just keep standing here and soaking up the sights.
I discovered, to my surprise, that I was having a hard time walking forward. And that it was causing me to trip.
The reflections in the moonlight confirmed my fears. I was not just struggling to stay upright but walking and making noise with every step. I was clearly not my old self anymore. A few days ago, I would have been more alert. Now I'm flustered and unsure of what is real, what is fake.
But what's done is done. I've burned my bridges, figuratively and literally. Right now, I have nothing left to lose. For now, my focus should be on Yasmina, and the new world she opened.
Like most, at first I scoffed at the notion that she'd really had visions. Sure, I had been seeing things to a degree, but that was nothing like the searing experiences she was having. Which was fine until I began to have visions of various animals attacking me. A spirit entered the room, appeared behind me, and attacked me. Just as she'd said.
The further away I get from Yasmina, the better. I've got to keep moving, even with so little light to guide me. Yasmina's visions opened a door to a new world. Not a world I want to be part of.
Written in response to the #freewrite challenges that @mariannewest has been posting.
Today's semi-randomized #steembasicincome sponsorships (1 unit each):
@reinaldoverdu, @troubledsoles
Post Beneficiaries:
5% - @slobberchops
5% - @steemchiller
Pixabay image (Bellezza87)