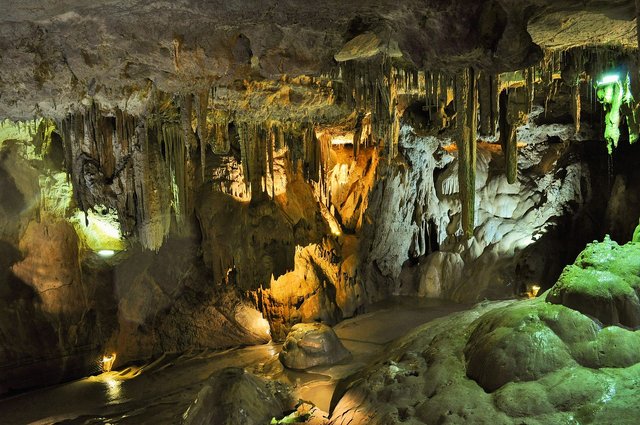 Image by Rudy and Peter Skitterians from Pixabay


Prompt First Sentence: Standing on the chair, she and Tom had scratched away at the bones
Both their headlights providing a comfortable amount of illumination in the small enclosure.
Just then, Tom quietly spoke to her in a way that wouldn't disrupt the thick silence that seemed to envelope them, "Don't you find it positively wicked how these people buried their dead back in the day? Talk about being a hole in the wall." Tom had snickered as he glanced at Ivy, a dimple apparent on his left cheek.
Ivy tilted her head at him and sighed as she proceeded to get down from her chair, "Just so you know, these specific people were actually shamans who were bestowed the privilege of having this cave as their final resting place." Ivy said as she arched her back and felt a few strained muscles pop.
Tom, still perched on his chair as he continued to scratch and brush away at the bones, gave a nondistinctive hum in acknowledgement. He seemed to have focused on a particular spot on the wall.
Before Ivy's eyes could focus in the dark and see what seemed to have caught Tom's attention, static from the walkie-talkie clapsed on her belt broke the silence, "HQ to Area 21, proceed back to HQ. I repeat, proceed back to HQ. Copy."
It took Ivy a few seconds to reply, as she had her full attention on what Tom now delicately held in his hands. It was cylindrical in shape and seemed to have a foreign language wrapped around its body.
With shaking hands, she held the walkie-talkie and replied, "Roger that. We're heading up."
Prompt 2
I know there are lots of you who don't like government interference
But we've got our hands tied here since they've been threatening to pull out funding and wanting to get a bigger team involved in the project.
Tom and Ivy exchanged a knowing glance with each other as their Area Head continued to talk in front of the small conference room where they all sat.
Once the meeting was adjourned, Ivy hurriedly rushed out while she dragged Tom with her.
In the safety and privacy of her office, Ivy and Tom sat on sofas across each other as they stared down at the cylindrical container placed on the coffee table between them.
"It could be an alien egg, and we just brought destruction to the human race." Tom blurted out. Ivy resisted the urge to smack him over the head.
Exasperated, Ivy literally took matters in her own hands as she picked up the foreign object and proceeded to shake it.
"Woah, wait! Hold up! What if it contains a deadly disease that could make us go extinct!" Tom held up his hands and proceeded to stop Ivy from shaking the damn thing.
Before the tug-of-war could escalate, something clicked and caused the object to turn and separate in half, something floating out and dropping on the floor.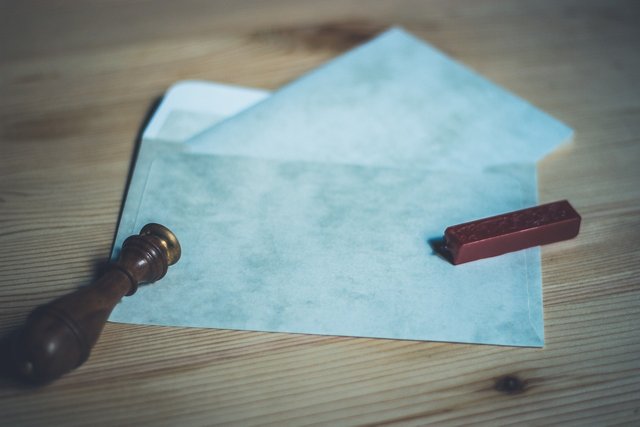 Image by Felix Lichtenfeld from Pixabay


Prompt 3
the blue envelope on the floor
Looked plain and harmless, its edges yellowed and withered from age, a waxed seal held the envelope unopened.
Ivy and Tom looked at the envelope cautiously as they shared a glance, each of their hands still holding the separated cylindrical body.
Tom slowly leaned down and took the envelope from the floor and proceeded to sit beside Ivy. They both shared a look before they slowly turned their gaze towards the envelope in Tom's hands.
This could turn out to be quite the adventure.
* * * * * * *
==========================================
Don't Miss These Other Special Writeups!!!
==========================================
The Bunny in a Fox's Clothing (We-Write #5)
Mordar She Wrote (Weekend Freewrite - 8/31/2019)
Head under Water (We-Write #6)
You've Got Mail! (Weekend Freewrite -- 09/07/2019)
Caught on Cam (Weekend Freewrite -- 09/14/2019)
Good Ole Pot of Joe (We-Write #7)
Parallel Lanes (Weekend Freewrite -- 09/21/2019)
In Hunger You'll Find (We-Write #8 -- Partner We-Write)
The Past and the Present (Weekend Freewrite -- 09/28/2019)
The Curious Case of Colors (We-Write #9)
Another One Bites the Dust (Weekend Freewrite -- 10/5/2019)
Behind Shadows You Hide (We-Write #10)
It Takes Two to Tango (Weekend Freewrite -- 10/12/2019)
Three Time's the Charm (Weekend Freewrite -- 10/19/2019)
Kiss Me, Hold Me Darlin' (Partner We-Write #12)
Four of Spades (Weekend Freewrite -- 10/26/2019)
Suit Sixteen (Weekend Freewrite -- 11/02/2019)
A Night of Everything and Anything (We-Write #13)
* * * * * * *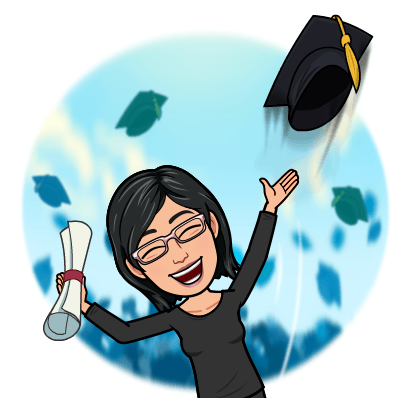 me avatar created from bitmoji app from my mobile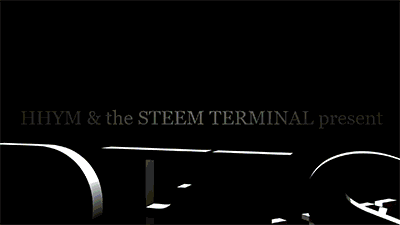 I'm a graduate of Steem Terminal's October Redfish Rally

I'm on Steem 'coz of:
My main affiliate program ===> ClickTrackProfit
Documenting my life's journey:
My main blog ===> Fresh Start
I started a series since October 2018...
'Coz I like Tumblr ===> I Am Raincrystal

to learn more about either of these projects, please visit: @heyhaveyamet or @steemterminal