~ Freewrite House Favorites from Your Recommendations ~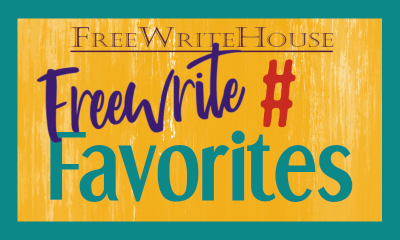 Remember if a post is older than 6 days, try to find something more recent to upvote so they can get the rewards. Thank you so much for your support!

@fitinfun always surprises us with family memories and the grilled meat meal that her father prepared on Sunday, hence her fondness for good food that later in the time derived from her strict vegetarian diet that now makes those memories be more and more alive. She is also recommending us the barbecue from Thailand that we will soon be testing in her company.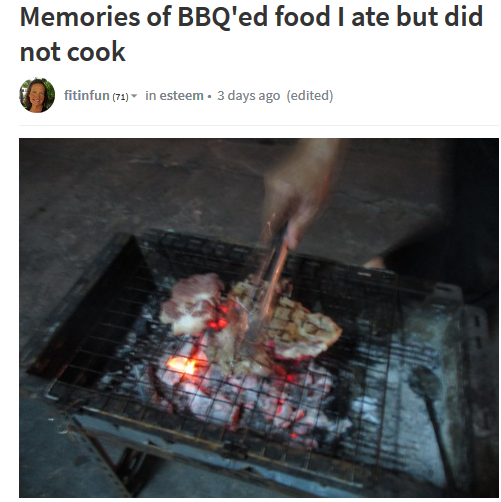 I really enjoyed reading about @justclickindiva's story, reminiscing about her childhood life living in the country. No modern conveniences were had during that time, but she had fond memories, especially during the summer. An enjoyable read that makes you grateful for what you did have back when you were a child, when you might of thought you didn't have much.
---

---
Here's another week of freewrite recommendations. I enjoyed reading these posts.
Thanks for sharing your nice winter barbecue place. I love the photo you shared. What a lovely view! Good food and ambience can really make anyone's day.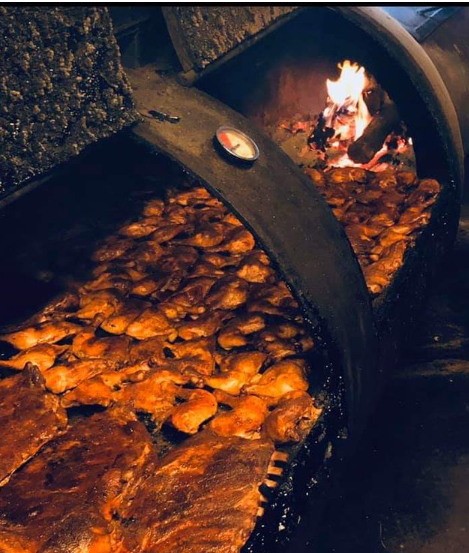 ---
Now and again, I enjoy reading mysteries. This is a good one to read. You'll keep reading till the end.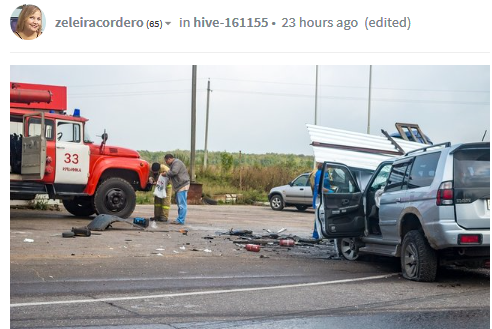 Oooh, this was so much fun to read. Nice photos too! Love that the main lead here is a cat. Good one! I hope to read more of Ollie's adventures next time.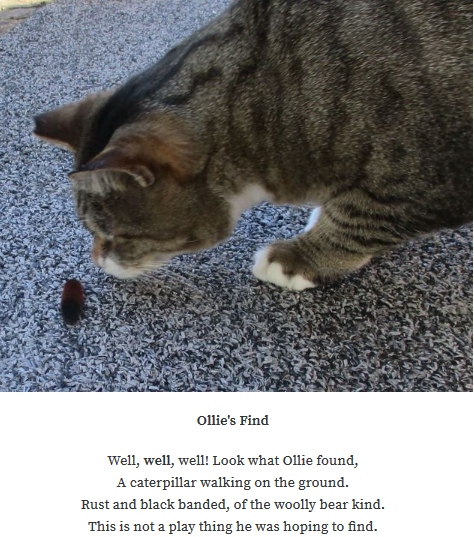 Greetings dear fellow freewriters!
My vote goes to @owasco and her weekend freewrite. I loved your comic story set in medieval times, with Robin Hood and Marian as characters participating in a supposed tradition of outlaws dancing and singing, after raiding a castle. The hook of the comic thread is carried by a character with an unbridled crotch itch that causes a lot of grace for the way it is combined with the imminent attack on Nottingham Castle by the "rogues". The way the prompts are brought together, maintaining the comic tone, is very appropriate when it comes to how the outlaws win the battle using stratagems, in this case "attacking with picnic baskets full of food" to distract the hungry guards and steal the riches without resistance.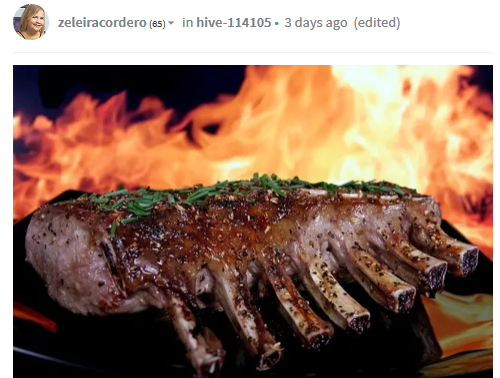 I read this Freewrite from @zeleiracordero on the prompt winter barbecue, I like the way she stops at 5 minutes, then continues the story. This was kinda a creepy story, at least for me, because it made me question what was on the menu. It made me think of a movie from 1973 called "Soylent Green", if you've never seen it I think you should. Plus read winter barbecue from Zeleira 🙏
!trdo

---
Sesame sticks turn out to be a polarizing and exotic food. I wrote of my hatred for them in my freewrite and looked to see what others think of these nasty things.
---
@wonderwop and all of his friends and family love them! Somehow he has found them in blueberry flavor, which I did not ever think to imagine.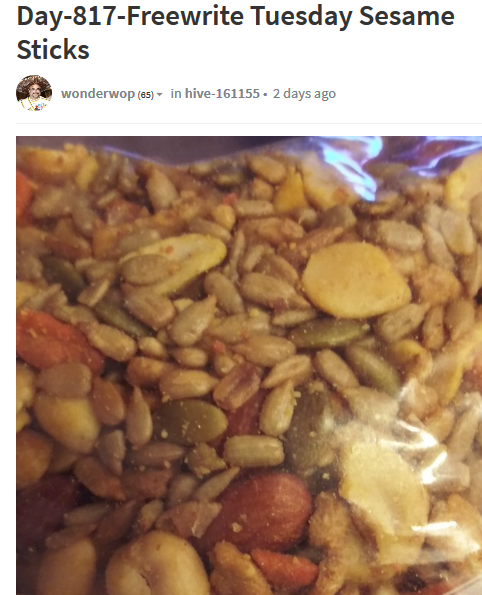 ---
@redheadpei has never heard of them up in Canada and thinks she would like to dip them in hot chocolate! (Don't do it!)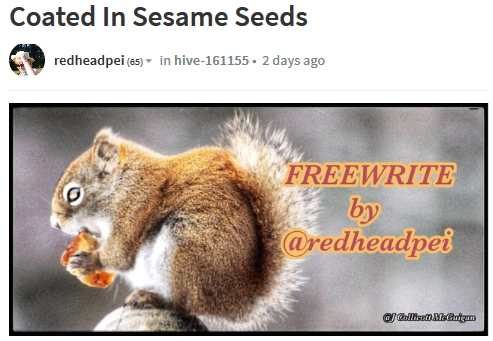 ---
@myjob has also never heard of them, but after turning mozzarella sticks into nails she is wisely going to pass on giving sesame sticks a shot.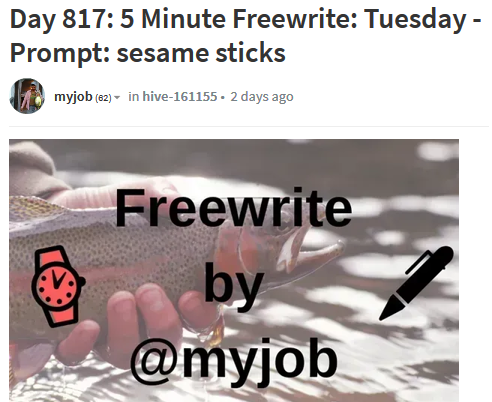 ---
@cloudblade wrote a poem about the darn things and somehow hers have liquid flowing out! This is a new one on me, but I think @wonderwop would be up for it.


---
And @inthenow has a perfect thought about sesame sticks in his post: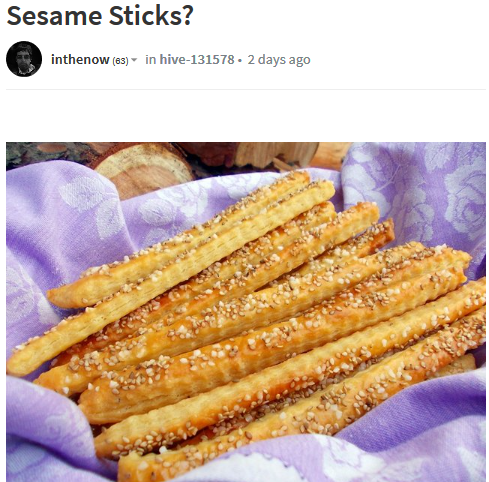 why on earth would anyone eat these?
I have no idea, my friend.
---

---
@kaelci comes through with more Jenny and Joey, aka the ginger-haired maniac, with A Hasty Getaway - a double five-minute #freewrite.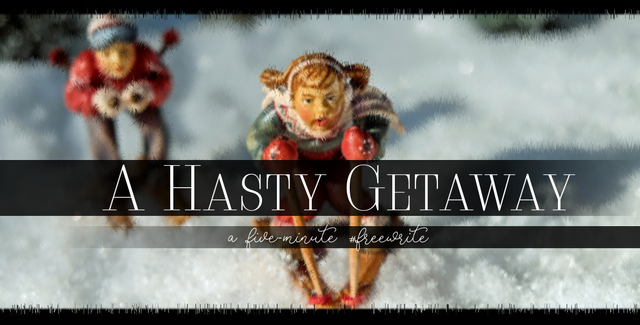 ---
In the latest, Jenny seems to go full-Joey, pulling a stunt that nothing short of manic rage could motivate her to do. Maniacs do tend to inspire manic rage, even in the most rational of souls. How did Joey and Jenny end up as roommates, and where will this lead? How many days til we get to the happily ever after (I'm assuming it will be that!).
Visit A Hasty Getaway and you'll find links to the rest of the story:
Part One - It All Began With a Knitting Needle - prompt: knitting needle
Part Two - Coffee is Required - prompt: coffee mug
Part Three - "No. Cow." - prompt: desk calendar
Part Four - This Means War - prompts: shawl and backwoods
Part Five - A Vengeful Touch - prompt: sunscreen

Finding a free writing, @freewritehouse has been a beautiful experience, its simple topics that please everyone, that are easy to follow and elaborate. The one I like the most is 5 minutes of writing every day. When I started last year, I loved having fun, giving a fun touch to your content. By facilitating a topic you manage to form a whole content or context around an idea and shape it. For the Christmas holidays I had not written I was resting, but when I saw mashed potatoes, being one of my favorite foods I could not stop writing, I love it.
Encontrar una escritura libre, @freewritehouse ha sido una bonita experiencia, sus temas sencillos que les agradan a todos, que son fáciles de seguir y elaborar. El que más me gusta es 5 minutos de escritura diaria, al comenzar el año pasado a elaborarlos me encanto divertirme, darle un toque divertido a su contenido. Al facilitar un tema logras formar todo un contenido o contexto alrededor de una idea y darle forma. Por las vacaciones navideñas no había escrito estuve de descanso, pero cuando vi puré de papas, siendo una de mis comidas favoritas no pude dejar de escribir, me encanta.
---

Thank you for reading and nominating your favorites!
Watch for the new logo every Tuesday: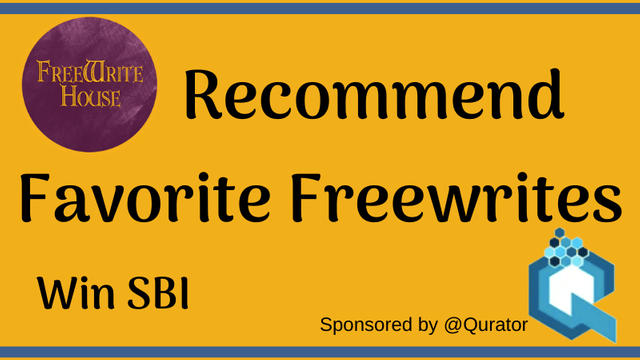 A Favorite Freewrite
Every Tuesday, you have a chance to win a membership to Steem Basic Income, SBI, and 3 Q at the Freewrite House.
Try to win, my friends. SBI is an everlasting vote on your posts - that is nothing to sneeze at.
Q is a token issued by the folks @qurator. They always bring us good things and lots of support.
We also will give you Freewrite House upvotes on your comment.
---

---
We want to make this a super easy weekly chance to win for you.
Tell us in the comment section about one - or more- freewrites of others you have read. Yup, not your own!!
The comment must be at least 50 words long - no upper limit 🤪
Tell us what you liked about the freewrite and why.
See the rules below for details.
---

---
Go to the Daily Prompt post by @mariannewest or the Freewriters Community.
Read as many Freewrites as you can.
Tell us about a freewrite you really liked and why.
Your comment must be at least 50 words long telling us about the freewrite.
Choose from the last couple of days if possible so others can go, visit, and, inspired by your description, leave a vote.
---

---
Win, Win, Win!!!
Winners will be chosen through a random drawing. Our decisions are final.
Let us know if you like to sponsor this contest
---

---
The Rules
This is what you have to do for your chance to win.
Leave us a comment as specified above
Remember, the comment must have at least 50 words
Here are a couple of free word count tools:
http://wordcounttool.net/
https://www.countofwords.com
At 8 PM Pacific time the Friday after publishing this post, we will close the contest and draw the winner through a random drawing tool.
The winner will be announced and sponsored soon after.
---

---
Steem Basic Income
Steem Basic Income is a social experiment to bring a basic income to as many Steemians as possible. Members join by sponsoring others into the program. Steem Basic Income is delivered through providing regular upvotes to member content.
---

---
Finding a Freewrite
If you are not familiar with the daily freewrite prompt and the many wonderful writers who produce the most amazing 5-minute (or sometimes much longer) Freewrites, go to @mariannewest and look for the prompt. The graphics look like this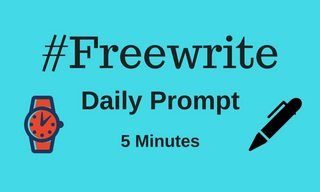 In the comments, you find lots of links to all kinds of freewrites.
Or search #hive-161155.
Join the Freewriters Community
---

---
You Can Be Part of the Freewrite House!!
Find out how here Post is past payout, please do not vote on it.
---

---
Join the Freewriters Hive Community! hive-161155

Make sure to participate in all the fun events at the Freewrite House Regular Features

WE-Write
Recommend your Favorite Freewrite and Win SBI - Tuesday
Freewrite Favorites.
Beta Reader Group -ongoing
Author Reading

Do you have an idea for a contest? Let us know!

Join us at the Isle of Write in the freewriter - retreat



art and flair courtesy of @PegasusPhysics

Join the Freewrite daily prompt

Get some awesome Freewrite House Swag here