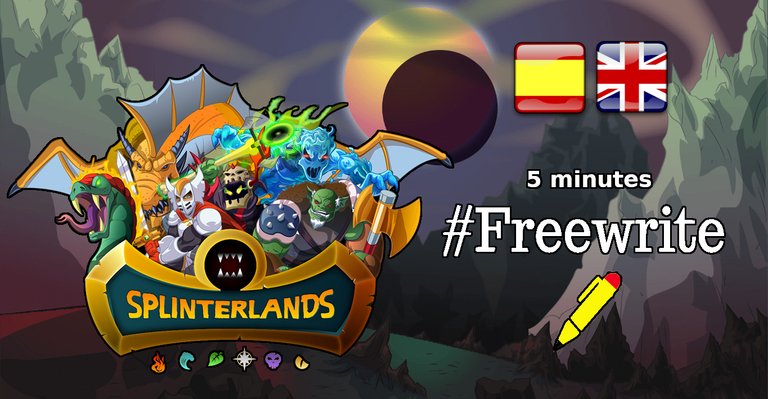 El gran espectáculo
Freewrite de Splinterlands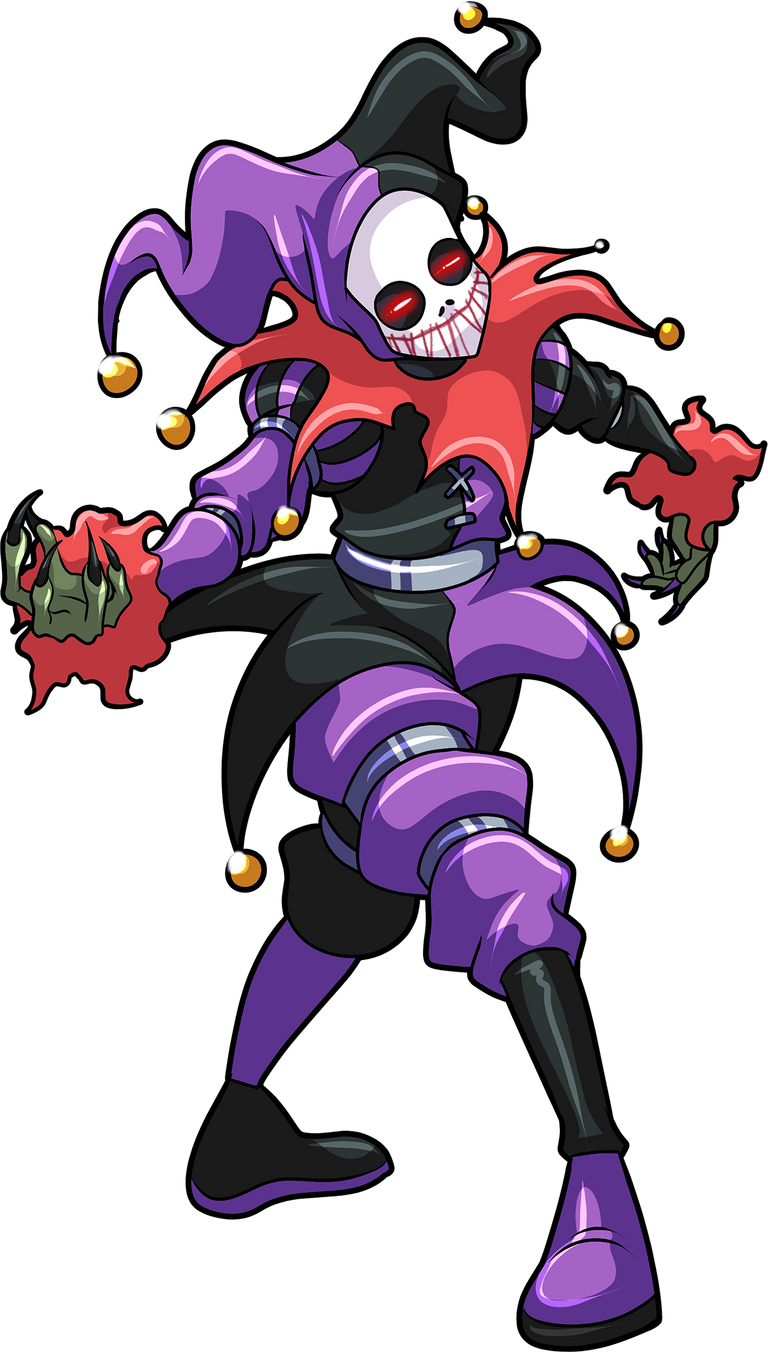 Todos en El publico disfrutaban el espectáculo, reían a carcajadas mientras aplaudían con sus palmas, pezuñas, alas y garras. Ver al Twisted Jester hacer malabares con sus ojos era muy divertido, sobretodo cuando alguno de los dos se le caía al suelo y se veía al Twisted Jester caminar en reversa, desorientado, para intentar recogerlos.
Era el clímax de la función, Twisted Jester se había desprendido la cabeza y estando parado de manos, la rotaba en el aire con sus pies, de vez en cuando la pateaba un poco fuerte y la cabeza de Twisted Jester se elevaba para luego aterrizar una vez mas en la suela de sus zapatos. Twisted Jester quedo completamente mareado al finalizar su acto.
La cortina roja se cerro y apareció el presentador una vez mas, anunciando el ultimo acto de la noche.
"Espectros y monstruos, criaturas de Anumün, a continuación el mas sorprendente acto de magia que jamas puedan presenciar, con ustedes Dark Enchantress"
La cortina roja se abrió una vez mas y apareció la Dark Enchantress volando en su escoba.
"Jajajajaja. para demostrarles el poder de mi magia los convertiré a todos en ranas. Alacazan alacazun todos son ranas zun zun"
Todos en el publico fueron convertidos en rana y aplaudían con sus ancas.
"Y eso es todo querido publico " dijo la bruja.
"¿No los dejara convertidos en ranas?" pregunto el presentador
"Si, por supuesto, yo nunca aprendí como revertir el hechizo"
Fin.

The big show
a Splinterlands Freewrite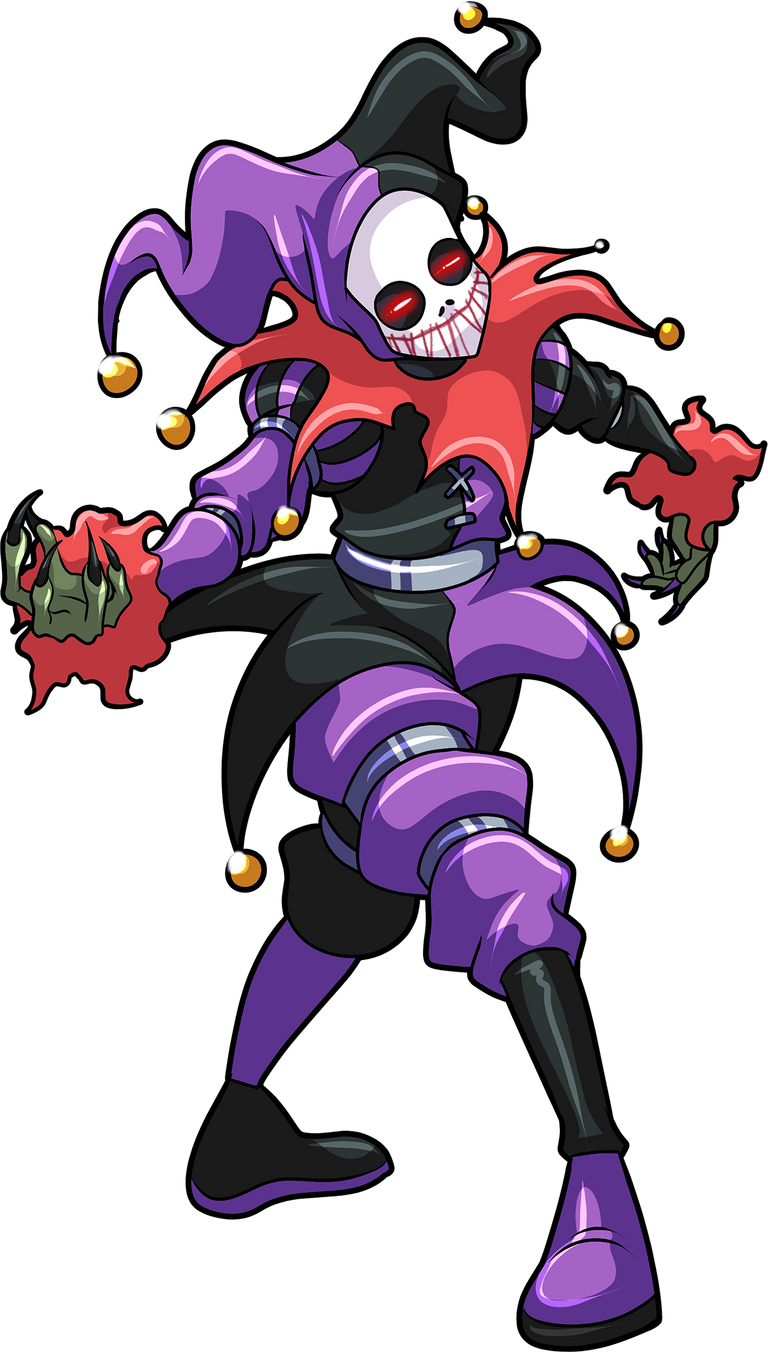 Everyone in the audience enjoyed the show, laughing out loud as they clapped their palms, hooves, wings, and claws. Watching the Twisted Jester juggle with his eyes was very funny, especially when one of the two fell to the ground and the Twisted Jester was seen walking backward, disoriented, to try to pick them up.
It was the climax of the function, Twisted Jester had detached his head and, standing in hands, rotating the head in the air with his feet, from time to time kicked a little hard and the head of Twisted Jester rose to the land once again on the sole of his shoes. Twisted Jester was completely dizzy at the end of his act.
The red curtain closed and the presenter appeared once again, announcing the last act of the night.
"Ghosts and monsters, creatures of Anumün, then the most amazing act of magic you can ever witness, with you Dark Enchantress"
The red curtain opened once again and the Dark Enchantress appeared flying on her broom.
"To show you the power of my magic I will turn you all into frogs. Alacazan alacazun all you are frogs zun zun"
Everyone in the audience was turned into a frog and applauded with their legs.
"And that's all dear public," said the witch.
"Won't it leave them turned into frogs?" asked the presenter.
"Of course yes, I never learned how to reverse the spell."
The End.

This is a little freewrite done in 5 minutes (approx), based on the world of Splinterlands (aka Steemmonsters), which I had fun doing and hope you like it.
You can also write your own freewrite, it's quite simple, just set the timer to 5 minutes and start writing.
Follow @mariannewest so you can be inspired by the prompt of the day. you can also follow @latino.romano if you want to do your freewrites in Spanish.
Thank you for reading and do not hesitate to leave a comment.
Este es un pequeño freewrite hecho en 5 minutos (aprox.), basado en el mundo de Splinterlands (aka Steemmonsters), el cual me divertí haciendo y espero que te guste.
También puedes escribir tu propio freewrite, es bastante sencillo, solo pon el temporizador a 5 minutos y comienza a escribir.
Sigue a @latino.romano para que puedas inspirarte con el prompt del día. También puedes seguir a @mariannewest si quieres hacer tus freewrites en Ingles.
Gracias por leer y no dudes en dejar un comentario.