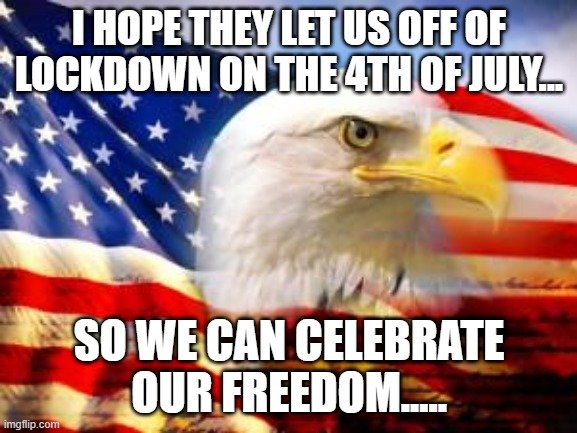 ---
---
Hello beautiful humans!
Obviously I, as an anarchist and student of history, don't actually put any stock into the 4th of July, or any of the other American Mythology, but it sure is nice to see so many great freedom-oriented events being planned for that day, especially since most of the country will still be locked in their houses.
Since the Coronavirus is pretty clearly a smoke-screen for the huge amount of economic redistribution we've seen over the last few months, along with increasing totalitarian surveillance & control across the planet... No, I'm not worried about being in a group of people - and I don't think you should be either. Feel free to scroll back through my blog to find some of my coverage of the 2020 Plandemic.
Here's where I will be, and the two events my friends are putting on - in Portland & Denver.
---
---
Where I'll Be: The 49th Annual Rainbow Gathering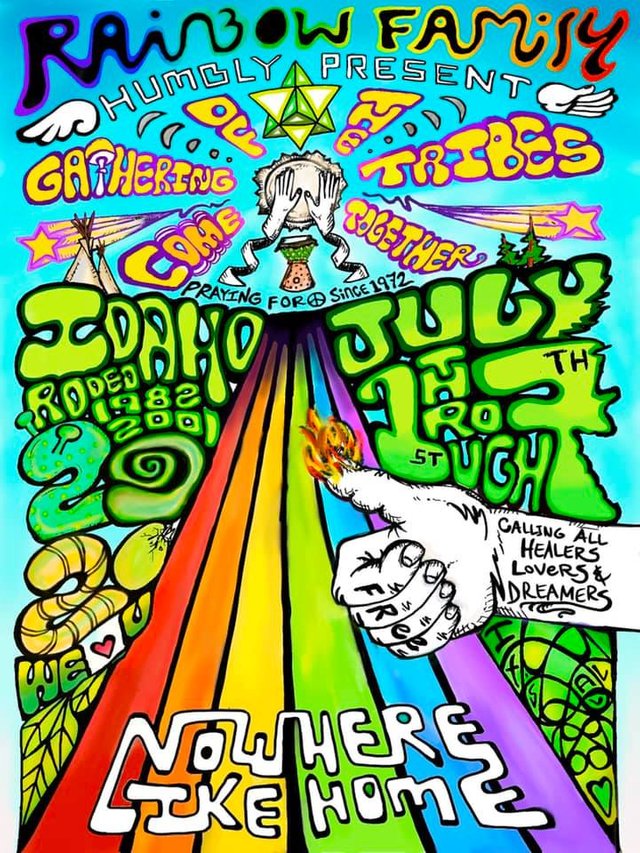 For those of you new to my blog, The Rainbow Gathering is where I've been spending my 4th of July, and the week(s) around it, since 2015. If you've never heard of the Gathering, feel free to check out my in-depth write up on it. To put it extremely simply, the Gathering is basically a fully decentralized, FREE (in every sense), city that forms in the woods for a few weeks at a time. The BIG one, which started in 1972, happens from July 1-7 every year in a different National Forest, but there are 100s of Gatherings around the planet every year.
Rainbow is basically the best example you can find in the "industrial world" of what a truly mutualist/communist society functions like - without any money, hierarchy, "authority," tickets to get in, stages, or any kind of corporation behind it.
People just show up, and be themselves. Whether you want to cook food, offer medical help, dig shitters, clean up trash, offer classes & workshops, wander the forest, play music, or just sit next to the fire - Rainbow has got you covered.
Part of the consensus around this year's Gathering was to keep the directions "word-of-mouth" so I won't be sharing them here. I will say that the Gathering is in Idaho, and if you're interested you can leave an email address here, or reach out to me on Telegram (kennyskitchen) or Discord (kennyskitchen#9057)
---
---
Colorado: Unite The People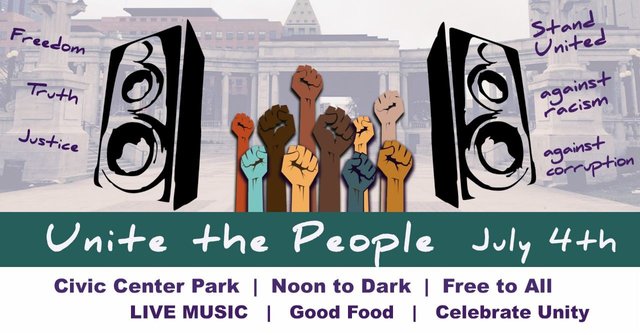 July 4th @ Civic Center Park - Denver, CO
I can't tell you a lot of details about this one, because it's being kept under wraps a bit. I can say that there will be TONS of amazing music, wonderful humans, looking like some great weather, and this is the perfect way to connect with @WeAreChange-CO, if you haven't already plugged in with them.
WRCC is a Denver/Boulder area decentralized organization, focused on creating & promoting independent journalism, conscious revolutionary music, and everything else that nourishes and feeds the movement!
From the event description:
UNITE THE PEOPLE
In America, we are supposed to be of, by, and for the People.

We stand UNITED, re-declaring our independence from a system that has forgotten who's in charge in this land. We stand United against police brutality, racism, hatred and division. We stand United against government lock downs, forced vaccinations and tracking.

Come celebrate and stand together for Truth, Love and Freedom as we stand UNITED with all our brothers and sisters.

FOOD ** FUN ** MUSIC
---
---
Portland: Hip-Hop Stands Up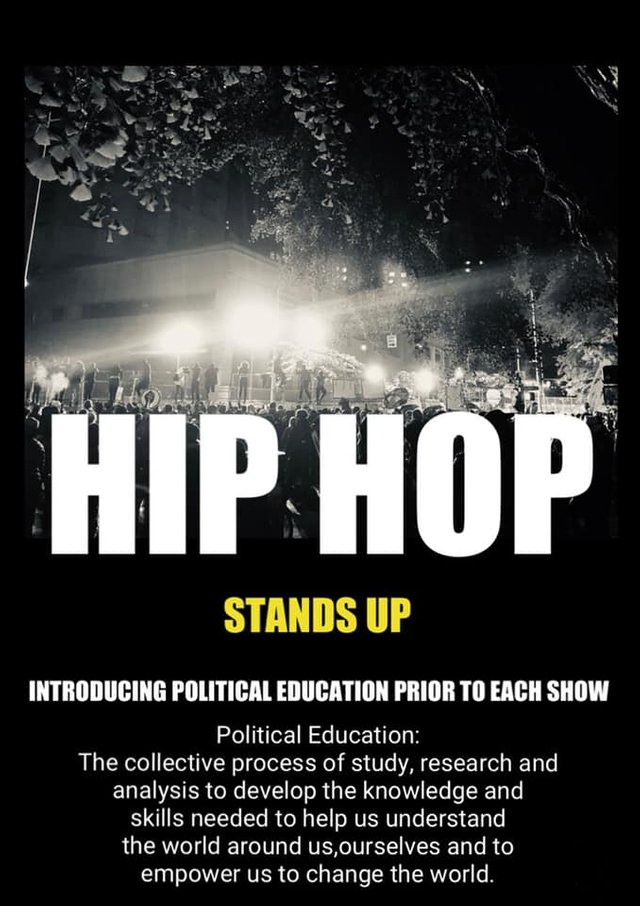 July 4th @ The Portland "Justice Center"
The first of these events was held on June 12th (video here), at the height of the protests & riots. Now that they've had some more time to put something really professional together, I'm thinking this will probably be the West Coast's premier hip-hop show of 2020.
This event will be featuring music from, among others, the legendary Mic Crenshaw, and it sounds like Hive's very own @Elamental will be dropping some bars as well! Not a ton of details available now, but you can follow along on their FB page & GoFundMe.
---
---