English : English version lower in the post...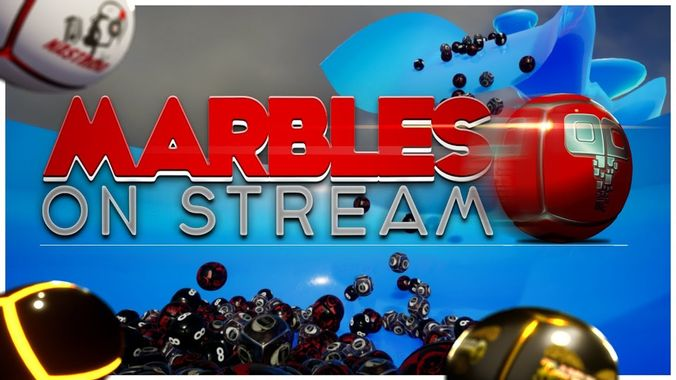 Marbles c'est un jeu interactif où l'on joue tous ensemble contre le hasard !
Pour jouer, rien à installer, il suffit de taper !play dans le chat à chaque nouvelle partie.
Ensuite on regarde le déroulé de la course, pendant ce temps on discute et on s'amuse entre nous, on parle du projet caritatif, on s'échange des idées, etc ...
On peut aussi balancer un max de subs, de bits, de dons, de token sur hive vers @ignet, etc ... Bref on peut faire grandir la cagnotte pour le prochain giveaway.
Le jeu est installé et n'a encore aucun achat dedans, donc il sera très basique, mais il reste amusant, et si vous participez le compte recevra des points qui seront investis dans le jeu selon VOS demandes.
Qui est partant, ce soir pour faire un VRAI test Marbles ? Soyez présents, nombreux de 21 heure pour une durée indéfinie, car c'est l'ambiance qui décidera de la fin du live.
Je peux compter sur vous ?
Merci pour votre temps et votre participation.
---
We would like to test MARBLES on stream tonight, an the English community is of course welcome.
This game is new to us, so no buy-ins done up to now, but if you participate in the game we will accumulate points allowing us to give our users more choices.
No need to install anything, just type !play at the beginning of each races to get in.
During those races, we can talk about our lives or about the charity project, we can laugh together, but we can also send bits, subs, donations or tokens to @ignet to grow the charity airdrop wallet.
Would you like to play that with us and have fun together?
Join us in numbers starting at 21'00 GMT+2 and the live will last as long as the athmosphere requests it ;)
I trust you to be there, let's enjoy this together !
IGNET
Grandir ensemble...
Le réseau d'entr'aide, de soutien...
Si vous désirez aider @IGNET: https://peakd.com/fr/@ignet/aider-ignet
Delegations :
Délégations en un click: 10 HP | 50 HP | 100 HP | 500 HP |1000 HP | 5000 HP
Pour une délégation autre, copiez le texte et notez le nombre de HP à la place du mot montant.
https://hivesigner.com/sign/delegateVestingShares?delegator=&delegatee=hive-143869&vesting_shares=montant%20HP
Pour annuler vos délégations, vous pouvez remplacer montant par 0 dans la case HP, mais nous serions triste de ne plus plus vous compter parmi nos généreux délégateurs...
Notre chaîne Twitch