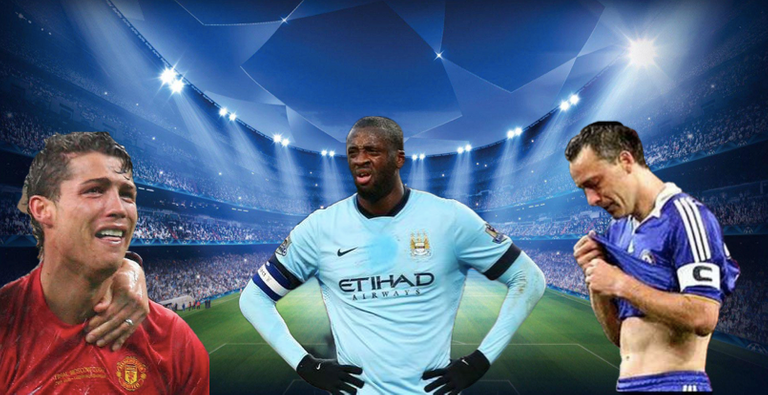 In modern sport where every second athlete appears to be a spoilt prima donna with a large chip on their shoulder and an equally giant sense of self-entitlement to match it's not particularly difficult to come up with a list of Premier League footballers to play in an all-time 11 of whingers and crybabies. Here's my pick but let me know who you might include in a list either from the world of football or beyond.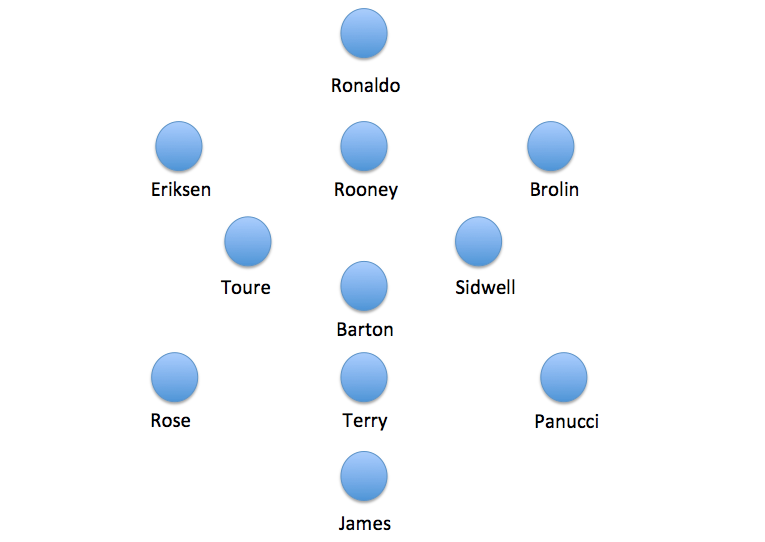 David James
James had a long and largely successful career in the Premier League but was renowned for the occasional howler. After one such fateful game, James would go on to complain that it was his addiction to playing the computer game Tekken II that had kept him up all night and left him drowsy for the match itself. After retirement, nice guy James declared bankruptcy citing a large amount of money that he donated to his own charity to help aid work in Malawi as a factor although his much-publicised poor spending habits, as well as an expensive divorce, played more than just a part in his financial downfall.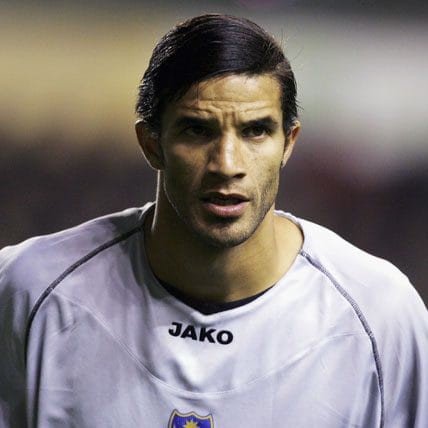 James never made any excuse for a run of terrible haircuts he sported throughout his playing career
Christian Panucci
The former Chelsea right-back was one of several Italian players at Euro 2004 to gripe about the quality of the national team's socks as a contributing factor to the Azzuri crashing out of the tournament at the group stage. Panucci stated in an interview that he found it difficult to play in a sock with such a rough thread. Poor little princess perhaps some silk ballet shoes would be better for your delicate skin?

Panucci requires urgent medical attention after suffering a sock related injury
John Terry
Former Chelsea captain Terry spent a large portion of his career in tears. He cried after Chelsea had been knocked out of the Champions League by Atletico Madrid, he wept when they then lost the 2008 final to Man United and he even enjoyed a good sob while on international duty as he showed when England were eliminated from the 2006 World Cup. There's reason to believe that Terry spent much of his career dangerously dehydrated! However, the ladies love a man who is in touch with his emotions, just ask Wayne Bridge's wife...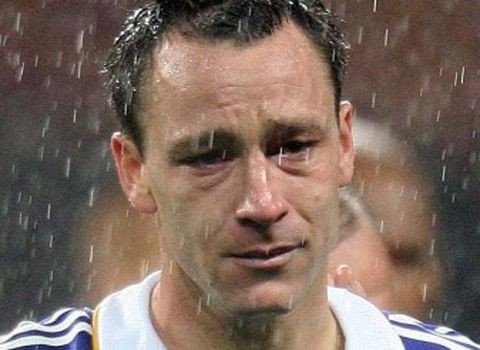 Why does it always rain on me?
Danny Rose
We've all had to put up with someone either in our personal or professional life who likes to blame all their problems on everybody else rather than taking a good long look in the mirror. That is what Danny Rose has been doing for the last few years at Spurs alienating himself from teammates and coaching staff alike before finally engineering a dream move away to Newcastle - LMFAO!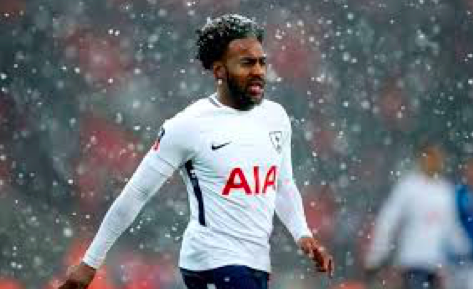 Perhaps Rose's claims that Mourinho kept in the cold at Spurs weren't too far off the mark?
Steve Sidwell
Steve Sidwell was a key player in Reading's rise to the Premier League. The club were therefore keen to tie him down to a longer contract & offered to double his wages to £30k a week. Sidwell responded by appearing on a local radio show explaining that he simply couldn't live on the kind of weekly wage that most fans earn in a year- a real man of the people! He took his 50 pieces of silver by moving to Chelsea where he made just 15 appearances in 2 years. Turns out the grass isn't always greener!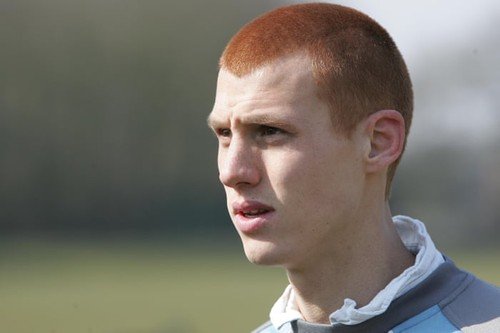 Sidwell was said to be devastated when £5 notes in the UK changed to the new waterproof/rip-proof variety. Apparently it's a lot harder to wipe your arse with them...
Yaya Toure
Multi-millionaire many times over Yaya Toure felt unappreciated by his club Man City after they forgot to give him a cake on his birthday. I don't know how things work in the City dressing room but out in the real world, it's usually the responsibility of the person whose birthday it is to get the cakes in for their colleagues! Personally I go for a Colin the Caterpillar from M&S. Something to think about Yaya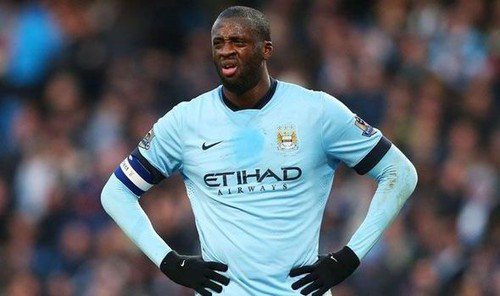 It's his party and he will cry if he wants to
Joey Barton
Butter wouldn't melt in his mouth
Barton spent much of his career beating up teammates and opponents in equal measure not to mention several high-profile assaults off the pitch and a spell behind bars. However, Barton regularly complained that he was the victim of an image that had been wrongly spun by the media and then further compounded by the actions of referees and opposition sides. No, Joey, you're just a thug and you always will be. If you weren't a professional footballer they'd have locked you up and thrown away the key!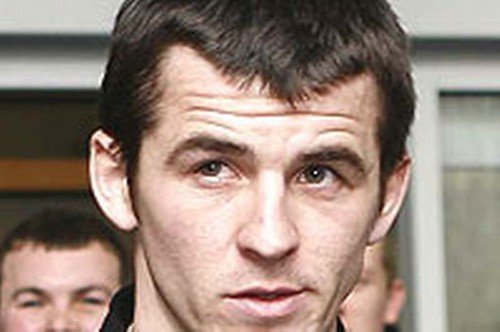 Butter wouldn't melt in his mouth
Thomas Brolin
Brolin became a regular figure of ridicule during his spells at Leeds and Crystal Palace in large part due to his portly figure. At Leeds, in particular, he had fallings out with multiple managers and was accused of playing poorly on purpose in games where he wasn't played in his preferred central position. One of the best players at the '94 World Cup, Brolin retired just 4 years later at the age of 28 claiming he was bullied during his time in English football.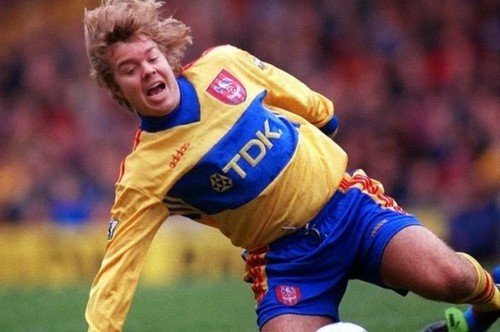 Every time that Brolin felt sad he'd eat a biscuit. Turns out he really was quite unhappy!
Wayne Rooney
Back in 2010, Wayne Rooney could see the writing was on the wall at United and he publically stated he wished to leave the club due to their lack of ambition. United's response was to offer Rooney a contract worth £250k a week which helped allay his concerns. Without being able to realise his dreams on the pitch, he quickly turned to making them come true off it by shagging 60-year-old hookers.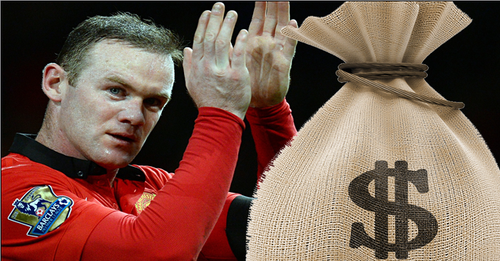 Money makes everything alright
Christian Eriksen
Eriksen is the latest in a long line of players who once their head has been turned decided to put in some rather abject performances in order to force a move. For Eriksen, he hoped that would be to one Spain's big 2 but his continual belly-aching and rubbish showings on the pitch lead instead to a move to Inter Milan and a quality of football below what he had or would have hoped for as he entered his prime years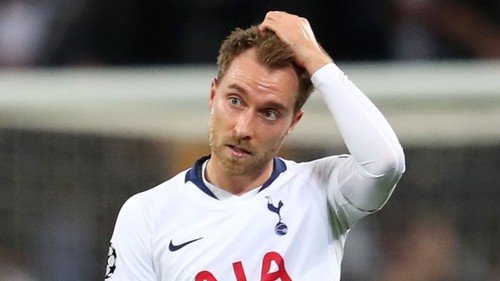 Why haven't Real Madrid offered me a boatload of money yet?
Cristiano Ronaldo
Arguably the greatest player of his generation and of all-time, CR7's achievements aren't to be sniffed at. However, he is also the biggest primadonna in the age of primadonnas. As selfish as he is brilliant he has regularly been caught on camera looking decidedly pissed off at the audacity of his teammates to score goals while he is on the pitch - the cheek of it! Let's also not forget the regular tantrums he throws when onfield decisions don't go his way. I think it says a lot about the state of modern football that a player of his talent behaves in such a manner.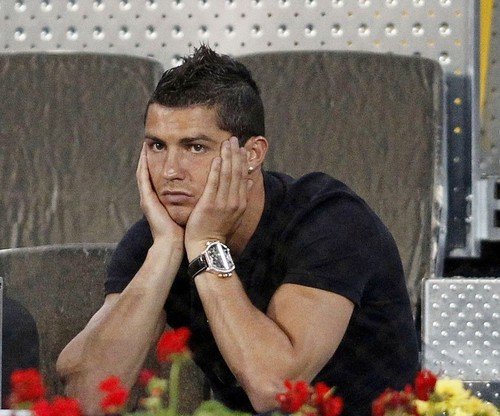 * If I don't get to score a goal next time I'm on the pitch, I'll scream and scream until I'm sick*