Hi all,
Here is the world map, which shows the most popular sports in each country.
Soccer is the most popular sport, followed by cricket. Have a look at the map. It look green in the most of the part, which shows football popularity.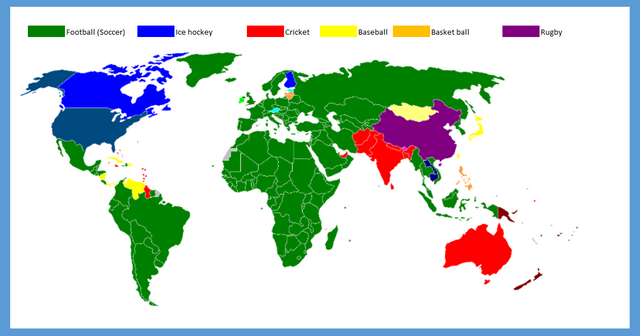 Cricket is more popular in Indian subcontinent.
When it comes to China, Rugby is most popular sports.