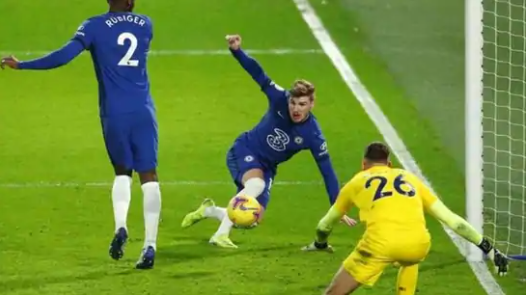 The blues are back in business. Winning is very contagious when
you have a team full of talent. No question asked, this is expected
with a new manager to finish the season in high note. For the last
five matches, Chelsea is one of the three teams with a positive result
in all matches.
The other two are Manchester United City and Brighton. As the season
is moving quite well for many teams, some are having major problem.
I have to say major cause for the past five meeting Southampton is bleeding
red. No win at all. #United just one win and three draws.
Liverpool three losses. I do not want to stay there,
they will rebound just like United. So it is clear that #City is the leader
and may start to celebrate if they can keep up with W.
Due to the efficiency with Premier League, Leicester is moving quite well.
Usually they start the season strong and finish pale.
Tottenham and Arsenal two elite teams
I do not understand this year. I know they will
not fall to the bottom but we expect much better result.
Newcastle could be in trouble since occupied 17 space
#Fulham is hoping they skip again to advance.
#Fulham will play two more catchup games to advances.
Fulham will play team they can win against versus Newcastle
will have to play harder to get a draw.
I know it is fun to follow the top teams. The bottom ones
are fun as well knowing relegation is clicking every match.
Will Sheffield avoid it at this time?
Chelsea is a lucky team with many great players. Many you do not
see playing due no time for them. Pulisic is absent. Zouma, Ziyech, did
Tuchel has a problem with letter Z?
I do not know but he needs to find ways to rotate all his guys.
Today's win is a clear statement the team is strong to remain
on top.
There will be some interesting match down the line between top four teams
Chelsea, City, United, Leicester.
Chelsea vs United late February.
United vs City early march and Leicester will have its meeting late.
As the season coming to a close by May, it will be knocked down time.
Most top clubs have busier schedule due to Fa Cup, Europa, Champions League
This is the fun time to watch #football.
Hope Chelsea keeps the momentum going.
So far City the best team. I am not counting out #United.
It is there to grab if they want it.
Is your team in good shape for the last run?