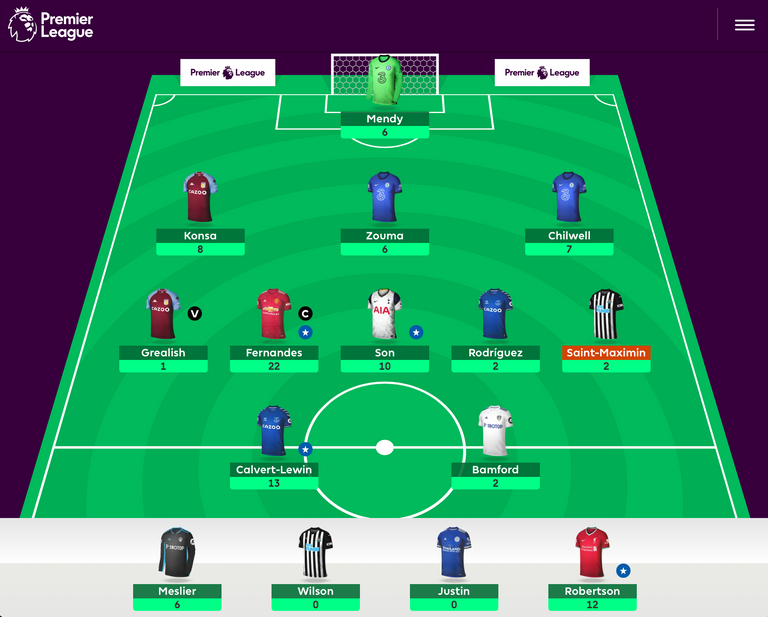 Week 9 Result: 79 points
A big week for me! 79 points and position 339,595 put me in the top 5% of managers for the gameweek. Half way through the fixtures I was at position 20,000 but failing to put Robertson in my starting line up ultimately cost me an even better result.
Fernandes was a good last-minute transfer-in for Salah and an equally good choice of captain. I'll need to work out how to cut elsewhere if I'm going to fit both of them into my squad.
My Chelsea goalkeeper and defenders gamble also paid off. One week out of two isn't bad!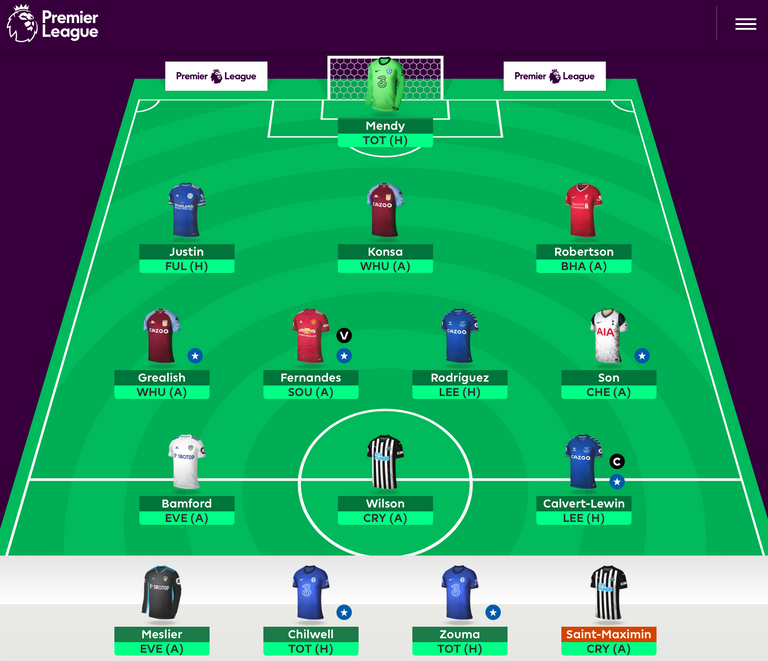 Looking ahead to week 10
No transfers this week. Jota is the most popular transfer-in among managers but I'm never keen on players on the fringes of the first team; they always seem to end up on the bench just when I need them. Vardy would be the other choice given Leicester at home to Fulham but my forward line is pretty settled. My squad is in pretty good shape so I'll save up the this week's allocation and double-juggle next week.
Calvert-Lewin as captain for the game against Leeds. It just feels like there could be goals in that one and my main midfield captain contenders are all playing away. Chelsea defenders on the bench as Spurs are scoring for fun at the moment.
So on to week 10 which kicks off this evening. Make sure to get your team set up on time. Good luck to all managers!