PL fantasy football - week 17 results and looking ahead to week 18!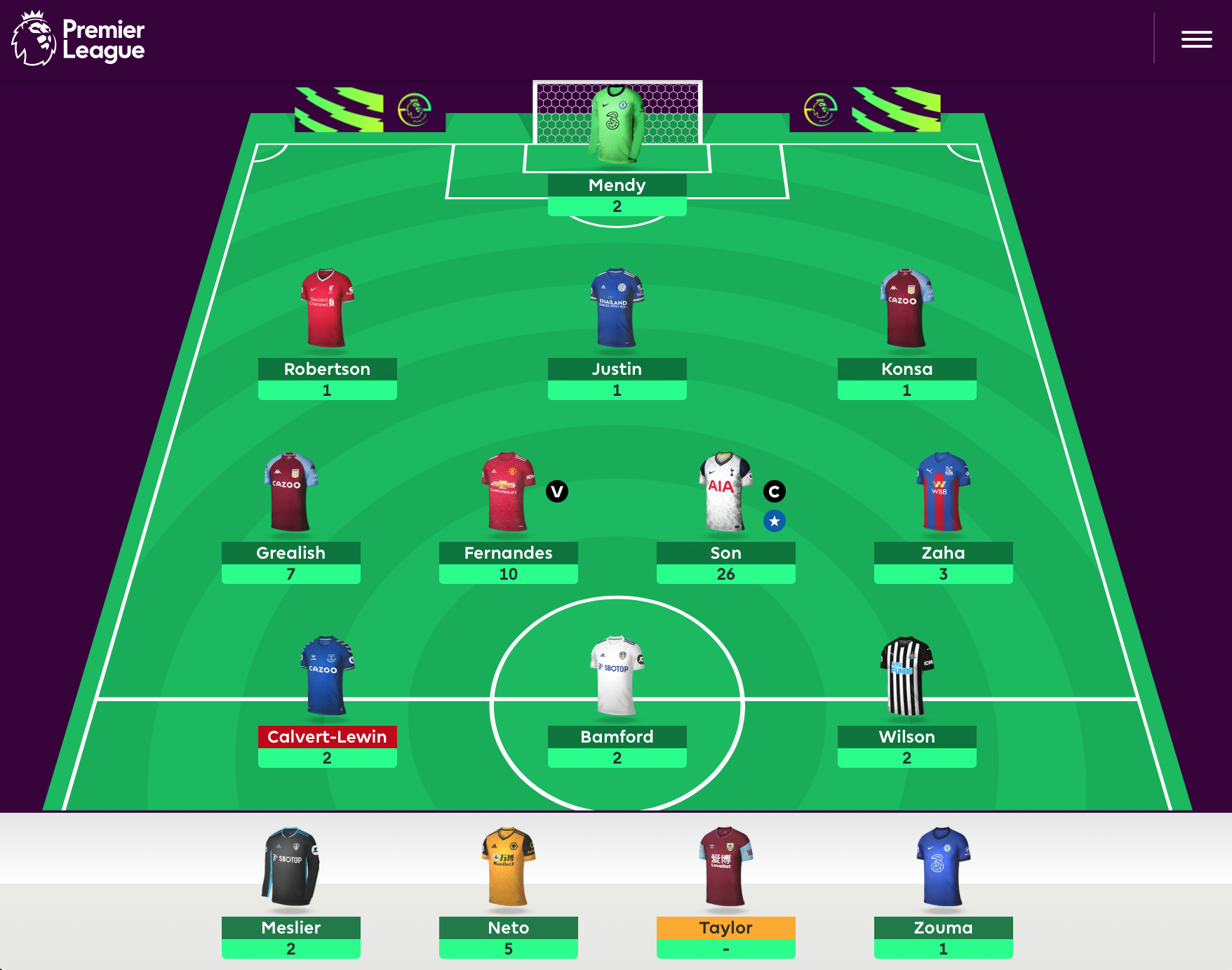 Week 17 Result: 57 points
Week 17 was the final weekend of the festive fixtures with the traditional January 1 bank holiday games. An almost exactly average game-week for me: 57 points compared to the 56 across all managers giving me a ranking at almost the 4 million mark.
I made a good choice of captain, with Son picking up a goal and an assist for 13 points against Leeds. Generally my midfield scored well but there was almost nothing from across my defenders and forwards, hence the very average points haul.
It was also the first weekend of the cup competition, which I lost: 57-72 against some random team. I guess I can concentrate on the league then!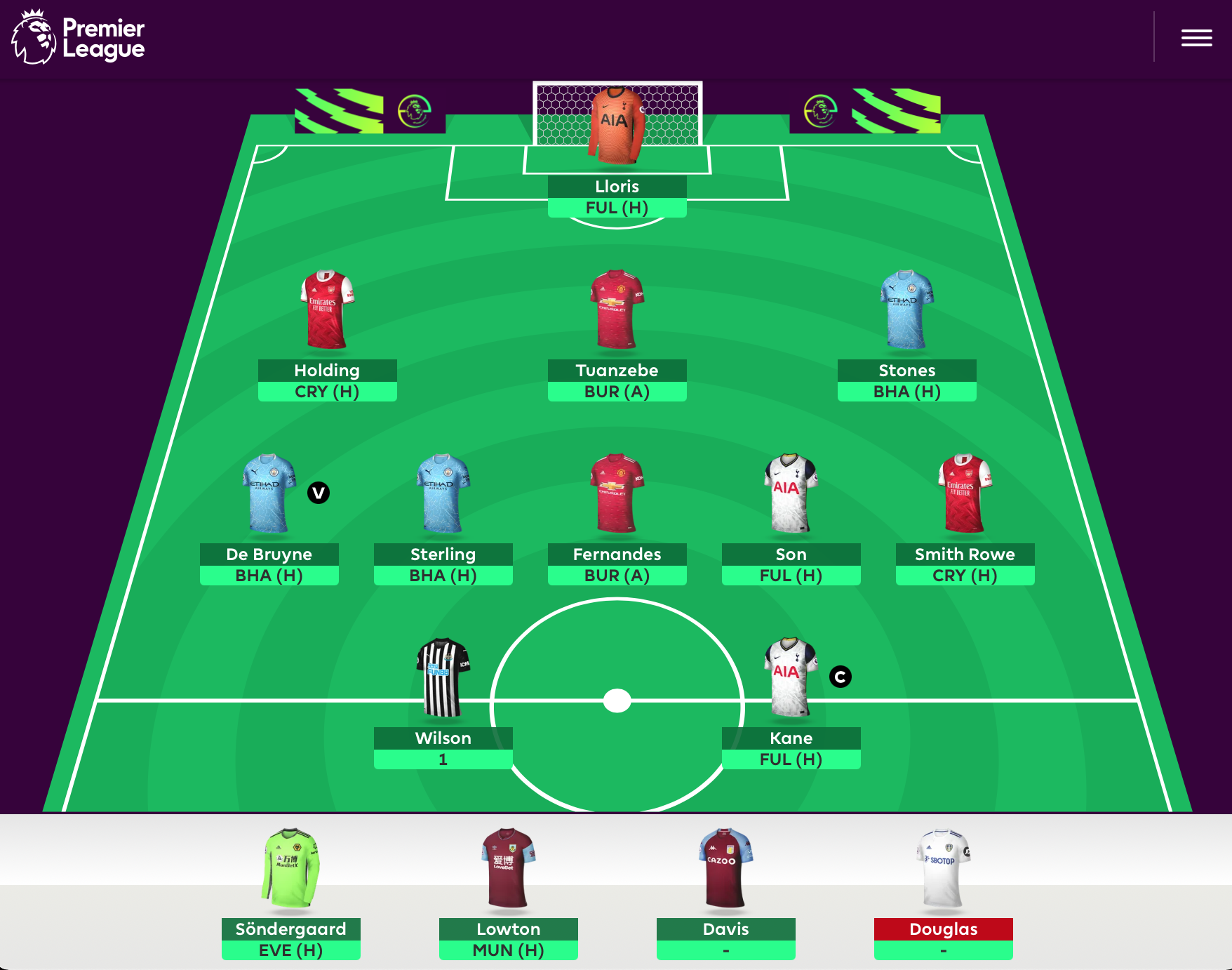 Looking ahead to week 18
Week 18 is a shortened fixture list and I am nowhere close to getting out a team with my current squad. So it's on with the Free Hit token, allowing me to change my entire team for one game-week.
Spurs are at home to Fulham, who were only told they were playing 48 hours in advance(!), so Kane and Son make the grade along with Lloris. Then three players from Man City, who are at home to Brighton and two each from Man Utd and Arsenal.
Smith-Rowe looks an exciting player for Arsenal and only costs 4.4m. I'll be bringing him into my squad next week to facilitate the return of Salah.
So on to week 18! Good luck to all managers!
---
---