PL fantasy football - week 12 and 13 results and looking ahead to week 14!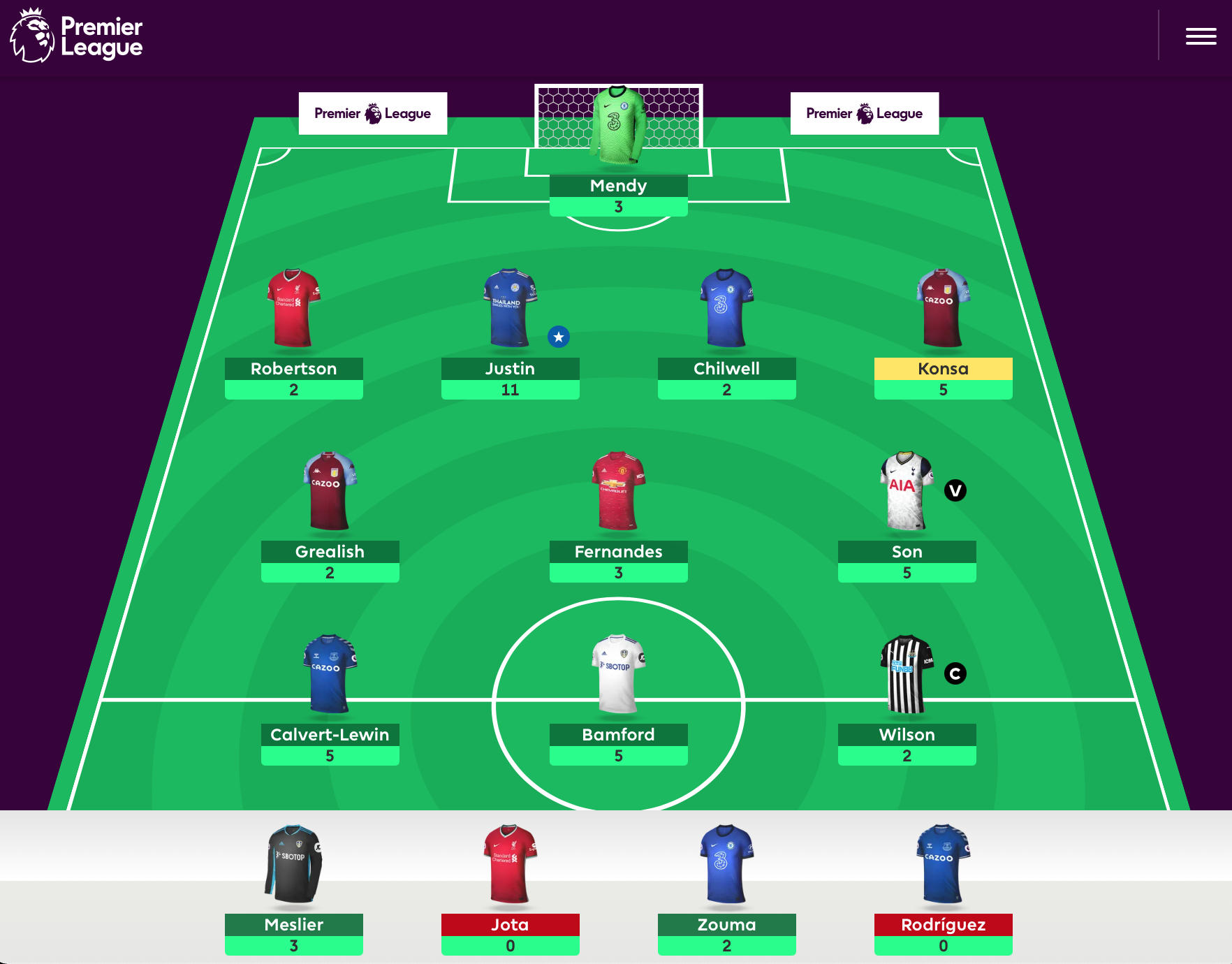 Week 12 Result: 45 points
I followed up last week's disaster with much of the same! A below average 45 points and a ranking in the 5 millions.
It was a week with a very low number of goals; only 19 scored compared to 30 the previous week. Somewhere around 28 would be normal for a premier league week-end. Goal drought! And none of my players scored.
My choice of captain didn't help either. Picking forwards is always risky. One point doubled to two did for me.
And then to compound this...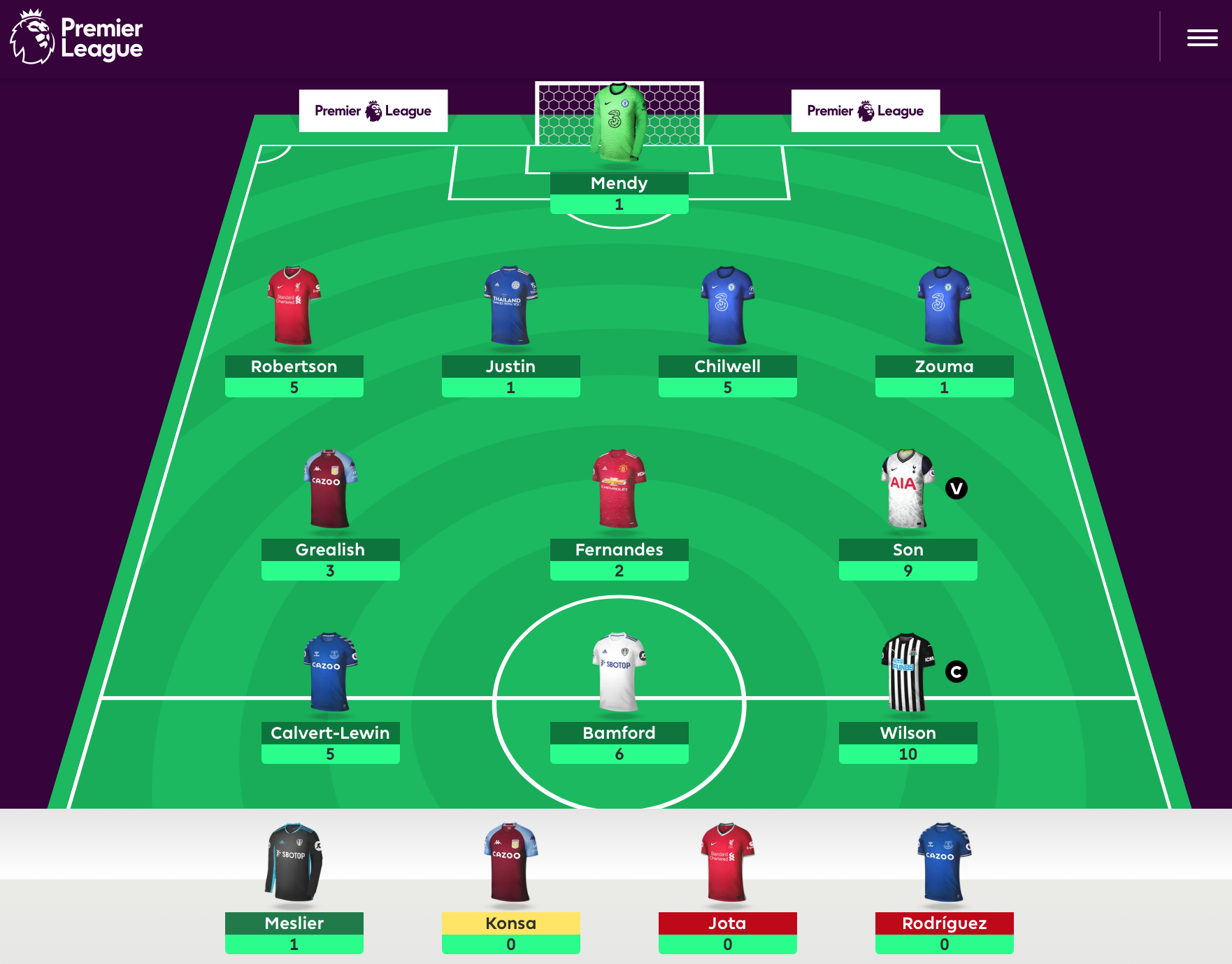 Week 13 Result: 48 points
There's always one week that catches me out in the fantasy football season. I'm sitting there on Tuesday evening blithely ignoring the European games only to find it's Wolves v Chelsea and I've missed the transfer and selection deadlines.
Fortunately not too much harm done! 48 points and low 2 million ranking. I got a full team out, despite a mounting injury list, and I probably wouldn't have done much better if I'd picked the team myself.
Still, a fair few things to worry about. Chelsea failing to keep a clean sheet for a third week in a row brings concern for my blue heavy defence. And Fernandes seems to be in a little slump.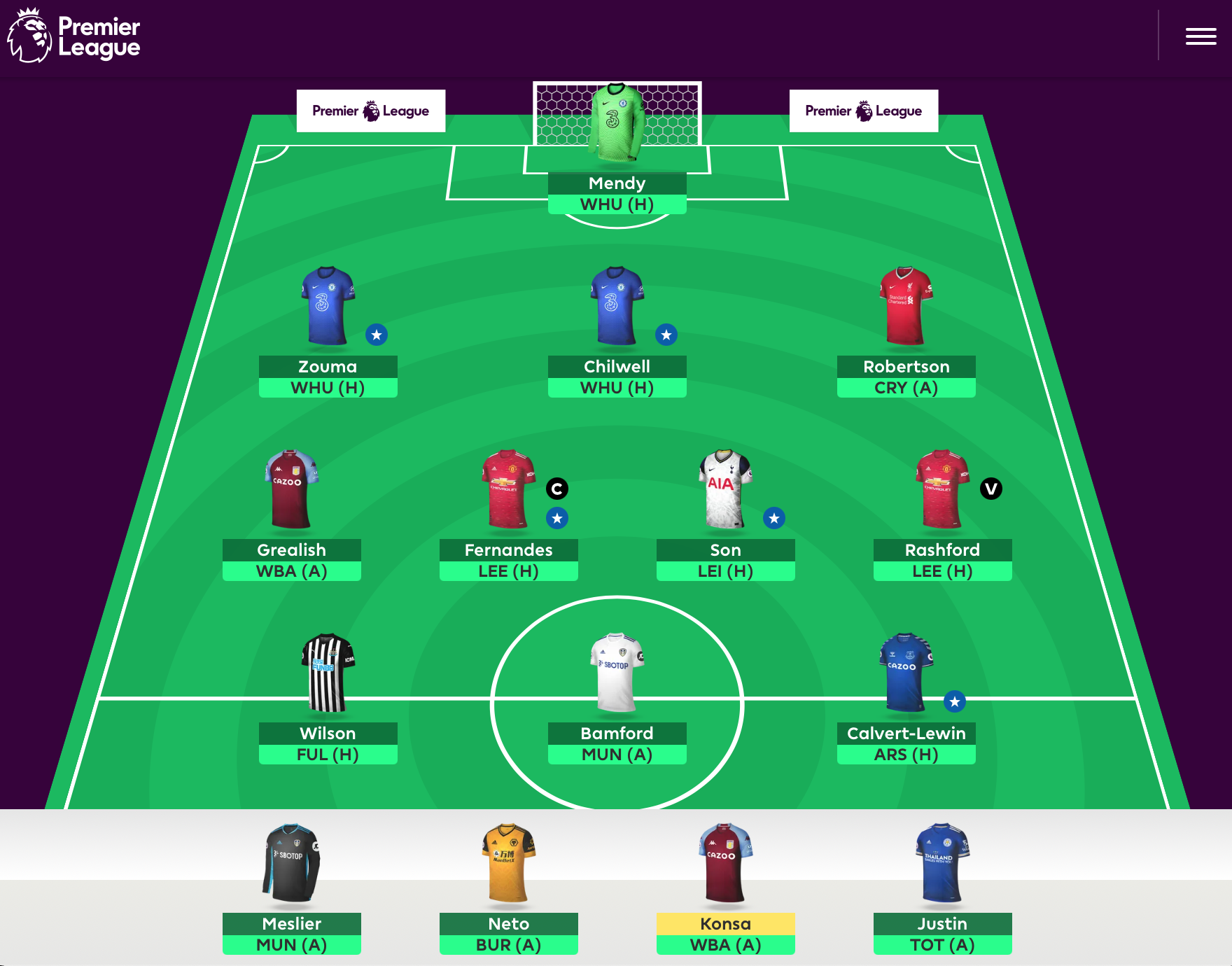 Looking ahead to week 14
Two injuries and a sick player means I have to make some transfers. Out go Jota (out until Feb with a knee injury) and Rodriguez (seemingly permanently affected by a minor injury). In come Rashford for the goal-fest against Leeds and Neto to manage my budget and warm the bench.
Despite my concerns above I'm going big on both my Chelsea defence (a home game, albeit against an in-form West Ham) and Fernandes (a home game against Leeds, goals, goals, goals!). Rashford vs Fernandes was a toss-up. Expect a hat-trick from England's future prime minister.
So on to week 14! Good luck to all managers!
---
---