PL fantasy football - week 11 results and looking ahead to week 12!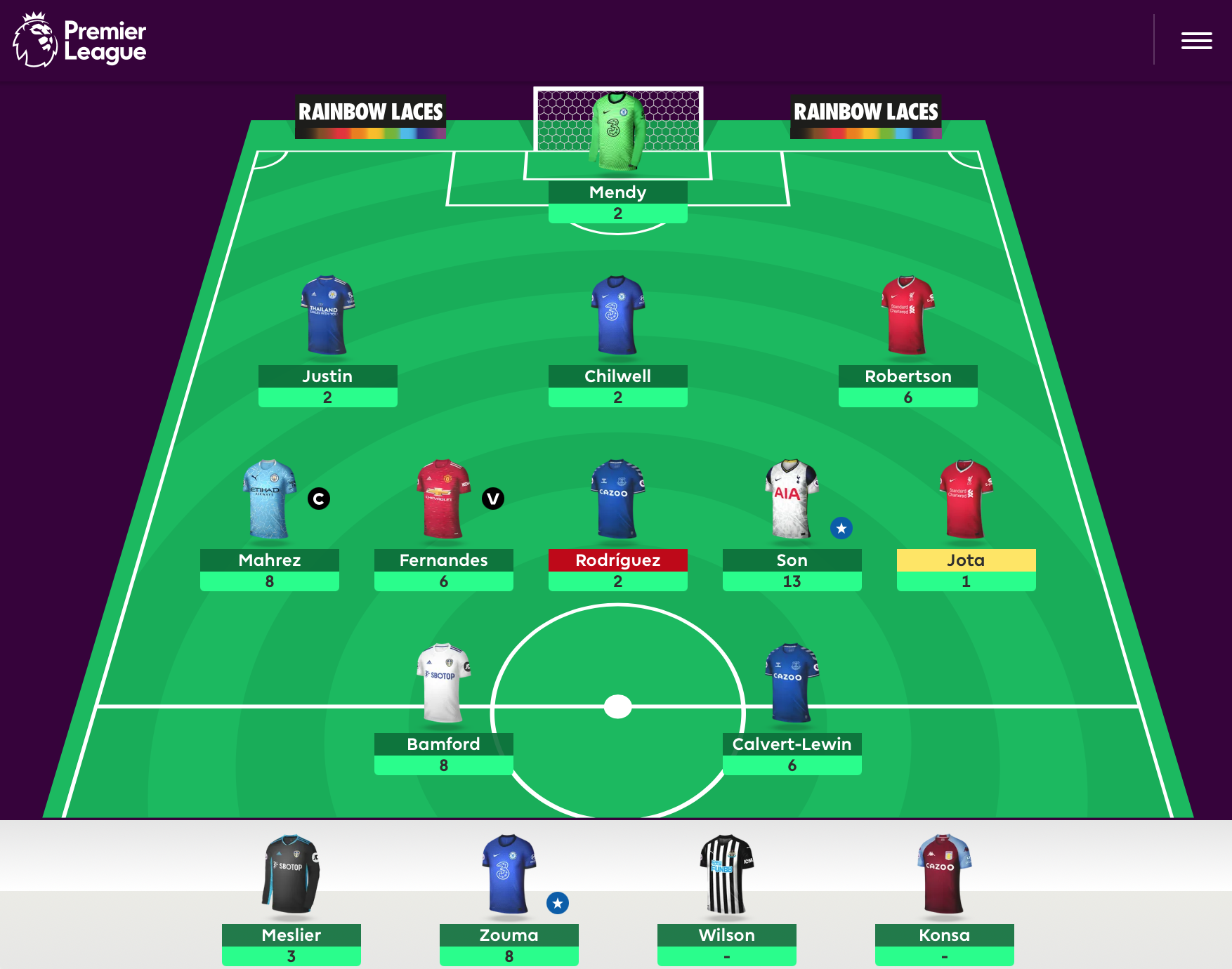 Week 11 Result: 56 points
A below average week. So the less said about that the better!
I did manage to get a full team out despite the covid-19 issues around Aston Villa vs Newcastle. Losing four players from my squad for the week-end didn't help. But neither of the players I brought in performed either. In the end I could have escaped with just the bare bones 11 player squad since all my unaffected players played. I would have got a few more points too!
My choice of captain also wasn't a winner. In a game-week where many of the big names cashed in - De Bruyne, Salah, Kane, Son, and Sterling all scored 12+ points before the doubling - I will have lost a lot of points to other managers from that choice alone.
My forwards continue to score though. And I still have 3 of the top 5 forwards overall in my squad (and the same for midfielders and defenders in fact). Silver linings and all that.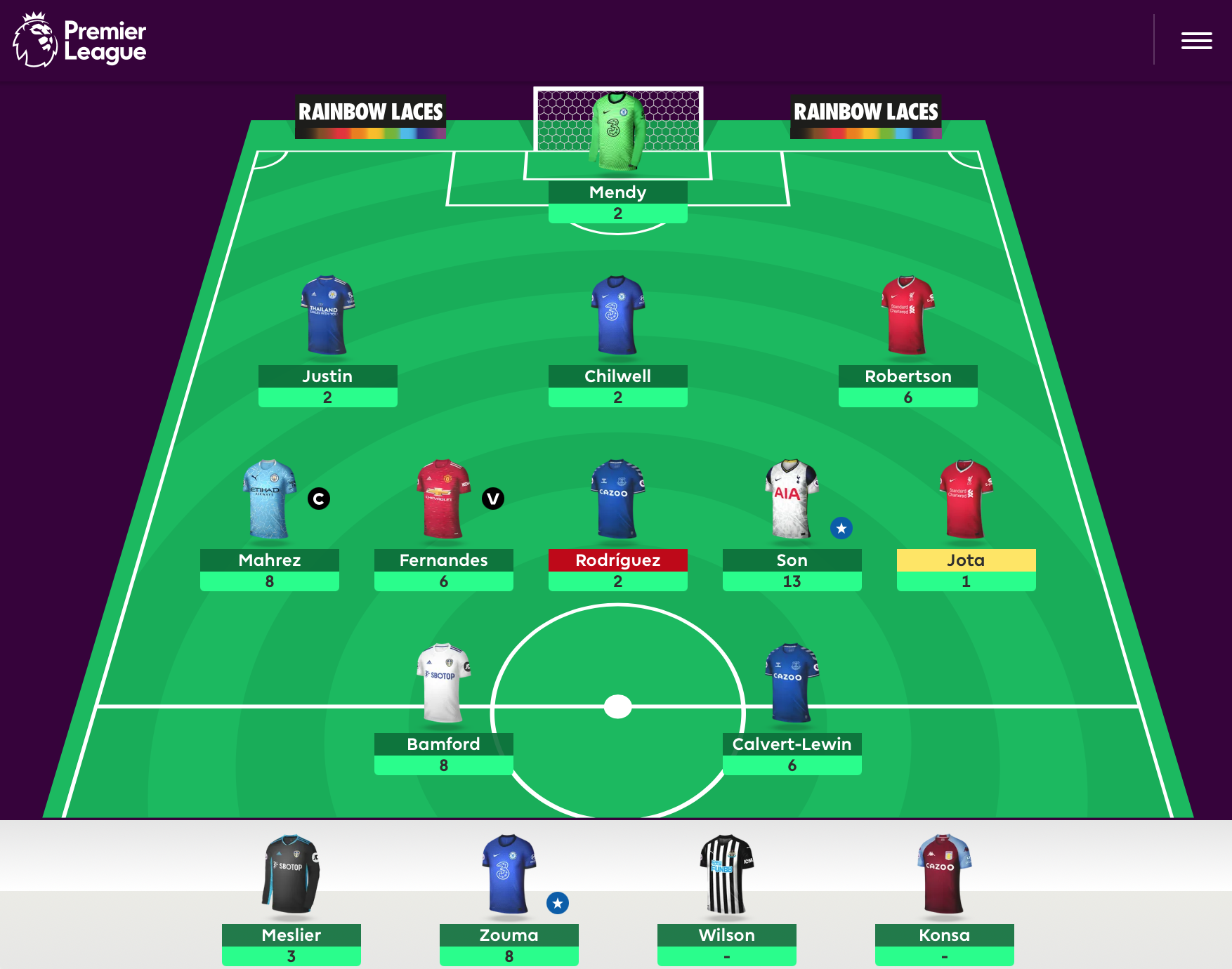 Looking ahead to week 12
For week 12 I'm simply transferring Grealish back in for Mahrez, a straight reversal from last week. Rodriguez seems to be injured but I should still get a full team out.
I've gone for Wilson (NEW) as captain with Son as VC (a last minute change!). It's a home game for Newcastle against West Brom and hopefully the rest week should give them some advantage too.
Chelsea are playing away from home so I'm sticking with two out my three Chelsea defensive players for clean sheets.
So on to week 12! Good luck to all managers!
---
---