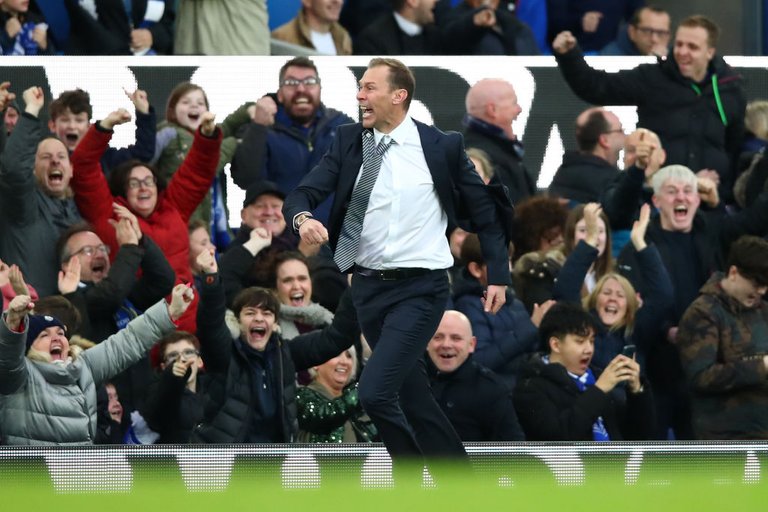 source
A sense of disbelief as Everton finally win 3-1 at home. Have they been that bad or just been playing the wrong style?
Looking at the results form the last few weeks in the Premiership you would have had to have magical insights to get most of the results correct. The obvious is not so obvious and teams that should lose tend to bring about huge upsets. Ten years ago if I looked at the fixtures I would possibly predict 60 or 70 percent correctly and now maybe only 30 - 40 percent.
Everton sacked Marco Silva who was their manager this week and Duncan Ferguson an ex player stepped in as caretaker and they won against 4th placed Chelsea. Everton up until this point couldn't buy a win and were cannon fodder for most teams. Could it be that Ferguson understands the league that much better than the foreign manager who was in charge and know what it takes to win these types of matches? How many times have we seen it that a new person steps in and the team wins immediately. The premiership is full of overseas managers and they can't all be good and better than what is around locally. I think understanding a club and how they play is more important sometimes than trying to bring a whole new game plan in. Pep can do this as he has the budget to pay for players that blend with his footballing style.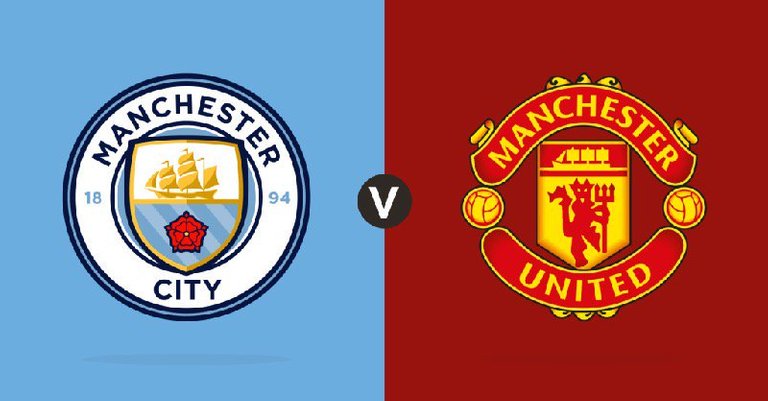 source
Local derbies are different as anything is possible on the day.
I think it is down to something much simpler than that and it is the players own head space and where their thoughts are. Look at a team like Manchester United who couldn't beat the smaller teams like Sheffield United and Newcastle yet stepped up against Liverpool,Tottenham and now Manchester City away. Manchester City have not been their usual selves lately, but still they are ahead of United in the table and on paper should have won.
Manchester United have looked shocking all season yet yesterday looked like super stars for 30 minutes. We know that isn't the case though as they are still not great and possibly City were just that bad. From what I saw yesterday City have a massive problem in defence and were lucky not to concede more goals and could have been 5 nil by half time. Tottenham and City have both got issues with their defence and both made United look way better than they really are.
I think what the last few weeks has shown everyone is that there are only 2 sides that have a balanced team right now with all positions covered. Liverpool and Leicester are settled and every other team is struggling. From position 3 in the league right down to position 15th with Bournemouth all the teams are struggling. The January transfer window if used correctly could make some massive differences to the table as there isn't much between 5th and 16th position right now.
This has not been a normal season with the top 4 or 5 times from years gone by fighting for the top 4 as we see Arsenal, Tottenham and United not up to the normal standards required. With United winning their last two it may be bitter sweet as the team is no better, but cracks have been covered up. The fans and board will have a sense of hope, but it is still the same team who have struggled this season. I still say they won't make the top half of the table even with what they have done over the last week. Teams lower down in the table are no push over and tend to grind out results showing the frailties in the the more fancied teams.