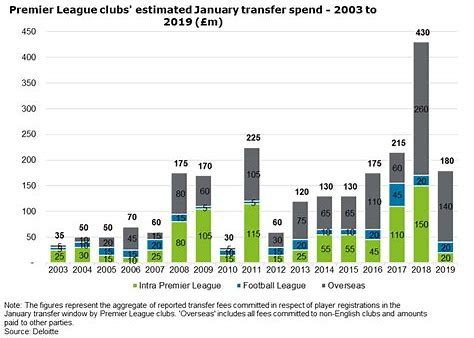 source
The transfer window is open for buying and selling football players in Europe. The window shuts on the 31st January at midnight which I don't think will be a huge concern for the clubs this time around. The clubs need the new players as soon a spossible and need them long before deadline day. Every week that ticks by is possible points lost and possibly huge revenue lost. Portugal and Russia have different deadlines along with China who ends on the 2ist and 27th February respectively.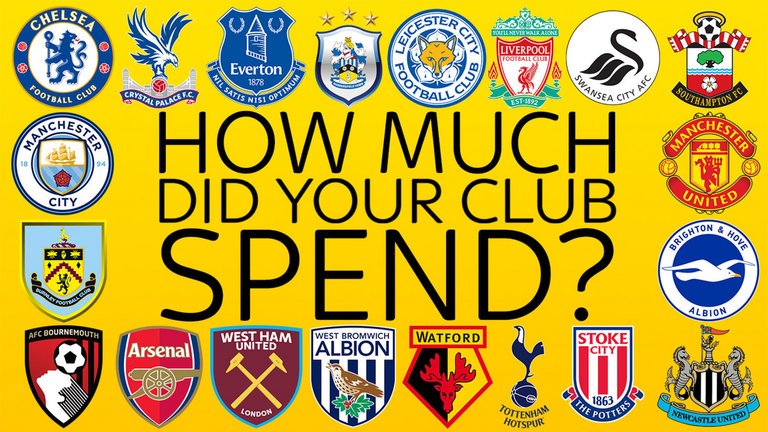 source
Going to be interesting to see who spends what. Liverpool will no doubt be very quiet again as Klopp is very happy with what he has currently.
The January window has normally been a quiet affair with not much happening as the majority of teams do their buying and selling in the summer window period. This time it somehow seems very different as there are possibly half a dozen clubs that are desperate to improve their log positions and with what they have would be virtually impossible.
Manchester United need wholesale changes but we all know that wont happen and they are looking to cover the cracks for now. What they have done in the markets over the last 3 years has not been great business and has been more reactionary than anything else. I expect them to overpay for a few players yet again and the top quality players they want wont come as why would any player do that with what they have currently. this would be a career suicide for any serious player and possibly will get someone in their twilight rather than an up and comer.
Tottenham as expected with Ericksen talking about a move to Italy will sell him as getting something for someone who will go on a free transfer in 5 months is the right thing to do. Ericksen's agent only has Ericksen and this is the payday they want. Ericksen is happy as it would mean a tax free salary by his new employees so whatever he gets will be an improvement on what he currently gets.
Chelsea,Arsenal, Tottenham and united are desperate for some new players to add some quality to their squads. They are in theory fighting over one place which is the 4th spot in the premier League table and offers huge money by being part of the Champions League next year. These clubs can't afford to not be part of this as it is a possible 100 million earner for whoever gets through.
Leicester messed up the bigger clubs plans as they would have all been targeting this at the beginning of the season. Instead of fighting for 2 spots they are now fighting for only one spot as Manchester City and Liverpool will walk away with the other 2 slots this year.