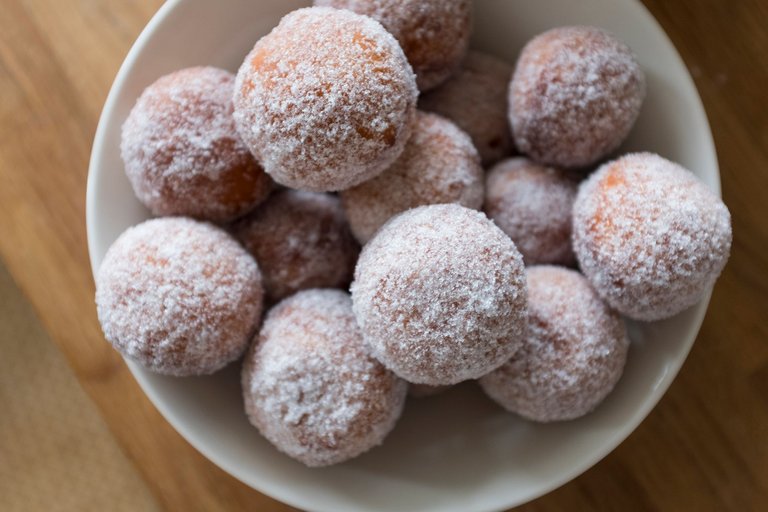 It's munkki time of the year!
There is some other legit reason for the celebrations on the first of May but I much prefer to think it as Munkki celebrations. (@galenkp would agree.)
Delicious sugary balls are my favourite, I can eat about 6 on one sitting, depending on the size obviously.
Do you prefer the donuts or the balls?