These traditional Mexican bread products can be bought in many stores, replaced with thin pita bread or made independently. Wrap beans, meat, tomatoes, peppers, cheese and more in cakes.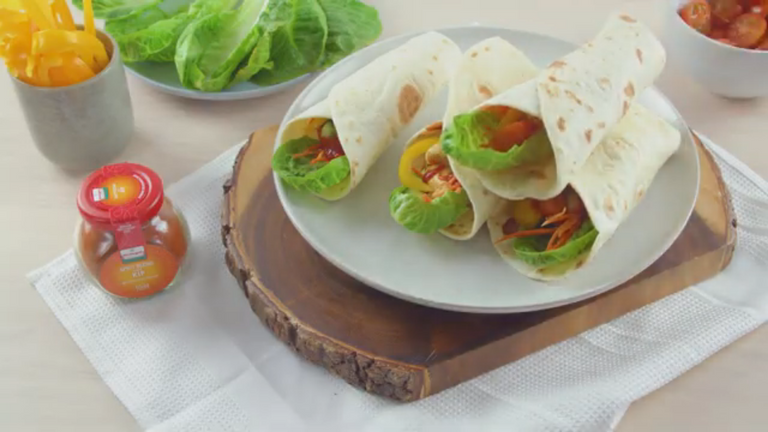 Ingredients
1 tomato;
80-100 g of iceberg lettuce;
70 g cheddar cheese;
1 can of canned beans;
1-2 teaspoons of vegetable oil;
250 g of chicken fillet;
2 teaspoons ground chili;
120 g salsa sauce ;
salt to taste;
4 tortillas;
sour cream - to taste.


Cooking


Cut the tomato into small pieces. Chop the lettuce. Grate cheese on a coarse grater. Drain the liquid from the beans.
In a pan, heat the oil over medium heat. Fry chicken with chili in 5-7 minutes. Add the beans and salsa and leave for another 5-10 minutes. Salt a couple of minutes before being ready. Remove from heat and mix with cheese.
Divide the resulting filling into equal parts. Put the chicken, tomatoes and salad on the cakes, wrap and serve with sour cream.