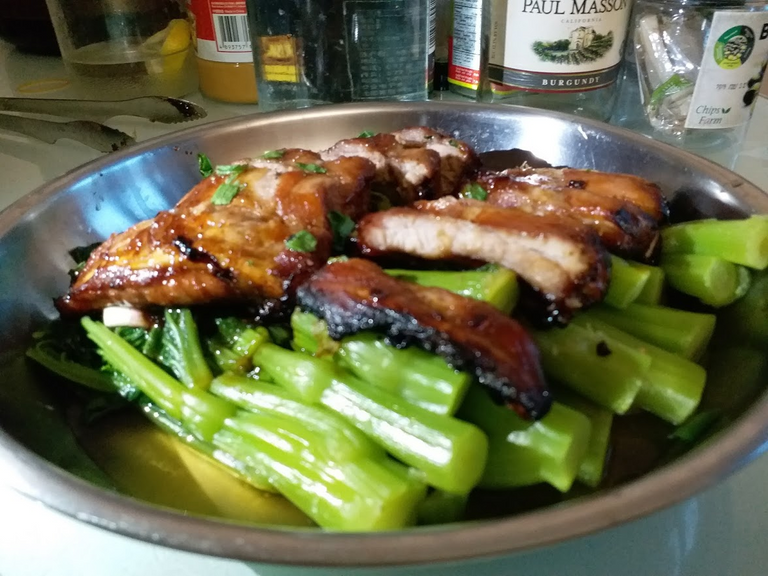 I put the spare ribs into the air fryer for 12 minutes at 180 degrees.
They look and taste so good.
The trick is to marinade them overnight.
At the end of the cooking, coat them with honey.
Cook green vegetables and put them underneath.
The dish looks professional, doesn't it?
我將備用排骨在180度的空氣炸鍋中放了12分鐘。
他們看起來和味道都很好。
訣竅是將它們浸泡一整夜。
在烹飪結束時,用蜂蜜塗上它們。
煮綠色蔬菜,放在下面。
這道菜看起來很專業,不是嗎?
Have a good day,
Rosa
@rosatravels