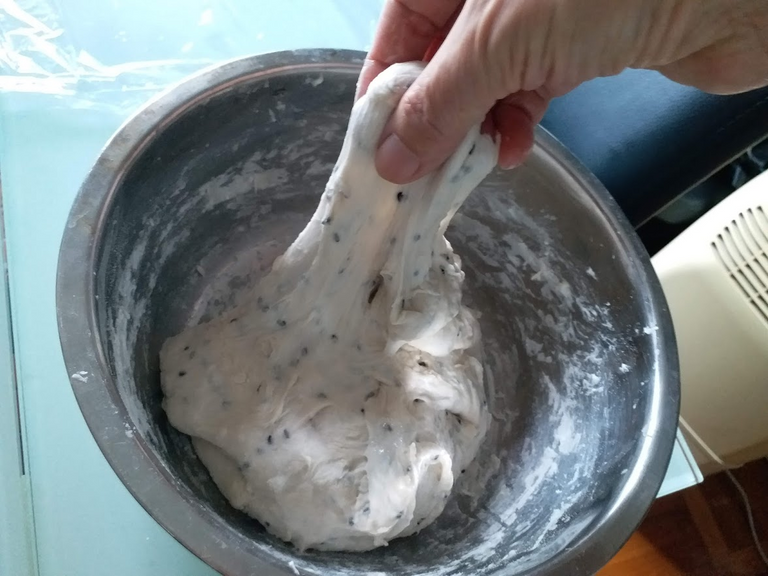 This is fun making black sesame bread.
I use 2 grams of yeast here.
There is no need to knead the dough.
Let the dough rest for every 45 minutes for 3 hours.
Each time, I stretch the dough only for a few seconds for the gluten to work in the dough.
In this way, the dough will rise.
製作黑芝麻麵包很有趣。
我在這裡用2克酵母。
無需揉麵團。
讓麵團每45分鐘靜置3小時。
每次,我只將麵團拉伸幾秒鐘,以使麵筋在麵團中工作。
這樣,將麵團發。
Have a good day,
Rosa
@rosatravels