The Kitchen is OPEN - Launching the FOODIE community - Food, food and more food! Food, friends and passion. Foodies! Start earning the FOODIE token and join us on FoodiesUnite!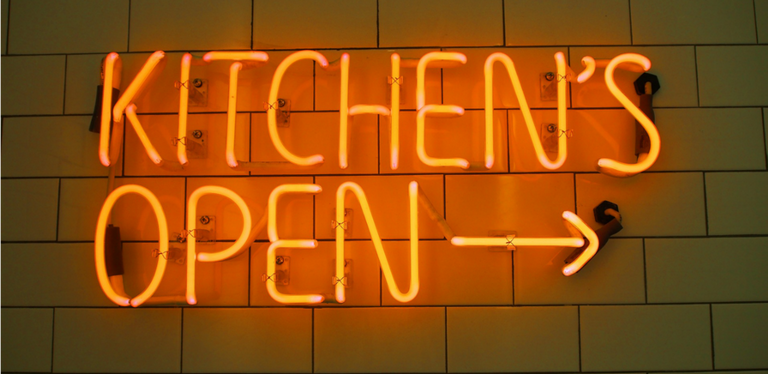 Foodies Unite! is a Steem based Community and Tribe with its own utility token and distribution called FOODIE. The FOODIE token is a SCOT token built on top of the Steem blockchain. FOODIE is available on Steem-Engine for you to buy and stake.

Do you have a passionate interest in food? Are you someone who eats different foods because you find it interesting or even as a hobby or maybe because it's your profession? Then join us on the site and start creating content or start using the tag foodie. Use your Steem account or Steem KeyChain. Start earning FOODIE today under the foodie tag.
When should you use the #foodie tag?
We are providing a social media platform that will allow content creators to focus on the foodie world. We encourage engagement and posts on subjects relating to cooking, food, beverages and your gastronomic experiences.
We'd love to see postings in any of these subjects (just tag foodie as well!):
bbq
beverage,
dairy,
deserts,
fooding,
gastronomy,
healthyfoods,
keto,
snacks,
sweets,
vegetarian,
vegan,
recipes

YES, there's a #food tag but we are #food plus, plus...you'll earn FOODIE tokens there too, as a bonus. We'll be running contests and doing curation on the posts.
It's a spin Off
We're spinning this off of the NaturalProducts.Today site. We've been wrestling with the fact that a lot of posts are related to food, recipes and eating in general, and mostly about healthy eating. Let's take the apron off! We're excited to align these posts in a foodie site. You get the best of both worlds and can earn both tokens! We're die-hard foodies... we love to try new foods, recipes and experiences. So, this is right up our alley.
We did a huge AirDrop to kick things off!
We've done an AirDrop to all the holders of the NATRL token in a 1:1 offering. Continue to post your Natural Products post but now consider cross-posting, especially if your post is related to #healthyfoods.
We are airdropping around 2,300,000 FOODIE tokens to the Steem community. The first airdrop was primarily tied to holding NATRL tokens, memberships in communities and delegators to those communities. We're also giving tokens to those that have already started to post to the #foodie tag. Awesome!
We are in the process of dropping 2,300,000 tokens to 1120 users via air-drop.
We've set aside 2,500,000 tokens...If we missed you and you are a foodie and interested in posting on foodiesunite.net, let us know - we'll gladly drop you some tokens to get you started. The leftover will be sent to @null in one week.
Initial Supply distribution
There will be an initial supply of FOODIE tokens distributed to maintain the community. 12,500,000 tokens will be set out as follows:
AirDrop: 2,500,000 FOODIE
Anti-Abuse: 2,000,000 FOODIE
Team: 3,000,000 FOODIE
Community Bounties: 5,000,000 FOODIE
We have allocated 2,000,000 FOODIE to the account @nofoodie4u that will be immediately powered up. It will be used for abuse prevention. These tokens will never be sold and if the stake is no longer required they will be burned (as will any POS earnings on this account.)
The Foodie team has a pool of 3,000,000 FOODIE tokens. These will be used for curators and team members (let us know if you want to help out) A portion, 300,000 FOODIE, will be used to stake the @foodiesunite account for content curation.
We will provide 5,000,000 FOODIE tokens to @foodiebountiful for contest rewards, engagement incentives, and prizes. We intend to run many contests through community sponsorship and collaboration. There will be many ways to earn FOODIE tokens through contests and engagement.
Ways to earn FOODIE tokens?
Easy, use the FoodiesUnite.net front end or you can use whatever interface you like. Just remember to use the #foodie tag for the potential to earn FOODIE token rewards (you can also earn tokens on #food and keto.)
We will be looking to add the Steempeak integration shortly. Be sure to follow @foodiesunite for updates (if you follow us we'll be sending you a bonus FOODIE reward.)
We will respond to abuse swiftly, firmly and with finality. We have powered the account @nofoodie4u with 2,000,000 FOODIE tokens.
We will only ever use this account in extreme circumstances in order to remove content from FOODIE rewards impacting the community in a negative manner. We would consider this to include improper tagging, plagiarized content, rude and obscene content or partaking in personal harassment. If it is impacting the community in a negative manner we will respond with zero tolerance. If you see abuse, tag @foodiesunite in a comment on the offending post.
We've also enabled Proof of Stake (POS) for those of you that want to hold FOODIE. We've set that to 10% of the rewards pool. Another great way for you to passively earn FOODIE tokens.
There's more to come over the next few weeks!
Reward Pool
The rewards are set at an exponent author curve of 1.2. The rewards will payout at 50% to authors and 50% to the curators.
Payouts are the same as Steem and will occur after 7 days. You also have the ability downvote at 100%, once a day, without impacting your upvote.
Come along and join us on the newest, coolest token!

---
Help us help you and become a supporter
Become a supporter. We're looking for like-minded individuals to help support the #foodiesunite front-end project through delegations. Your support will allow us to help ensure that quality content is rewarded and that we can support ongoing efforts in the community. We will reward any delegation with 2x FOODIE tokens.
You can use these custom links to delegate Steem to us:
30SP, 50SP, 100SP, 250SP, 500SP, 1000SP
ALL you foodies come and gather with us in #foodie on https://www.foodiesunite.net!
---
The FOODIE token is a utility token specific to the FoodiesUnite.net site (based on Steem) used for curation, rewards, and contest promotion. The token price is market-driven and may never have any value.