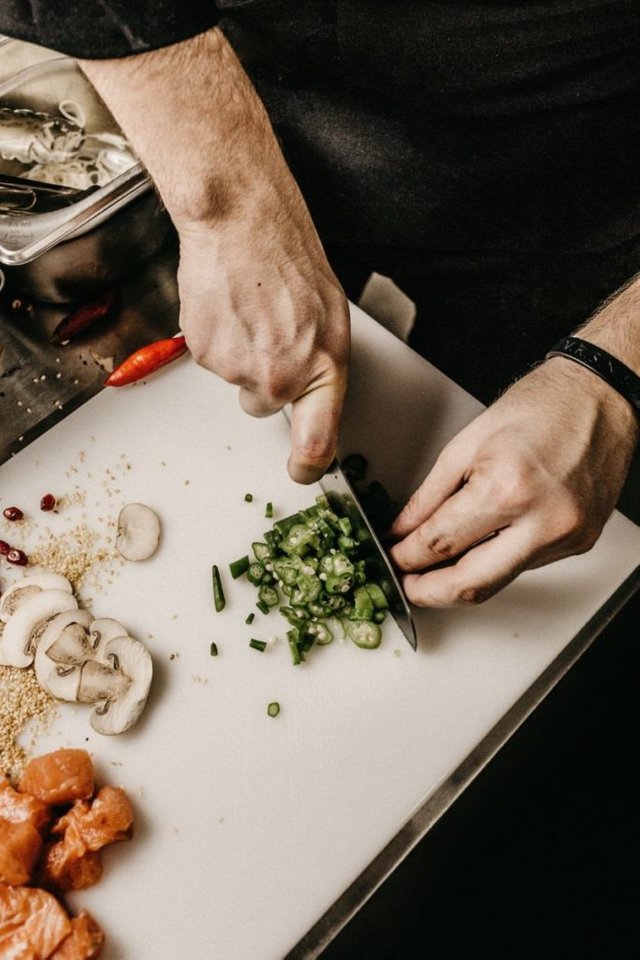 Photo by Jonathan Borba on Unsplash
Serious Eats
Some of you may have noticed a flood of my recent cooking endeavors on Instagram or in the community server. I usually don't cook at home but as of this year, I've realized that I LOVE cooking and I'm beginning to try more and more complicated dishes. Take the Buttermilk Cream Chicken for example which I've done a few days ago. I've even invited some colleagues for dinner. It is my first time creating this dish and I enjoy cooking it up.
Mainly also because I love food in general. Which gives me the idea for this week's contest. From 5-star luxury food to homecooked delights, I want you to share your home cook meal with me. You must definitely include photos of the dish, the process and the ingredients. Talk about your dish and how you prepare it. It doesn't have to be complex. It can be as simple as a toasted bread while you add some creativity in introducing your dish.
Ready to bring out the chef in you?
PS : This contest is created only for the members of #powerhousecreatives.
---
Damn Delicious
Criteria :
You must include photos of the dish.

Entry must not be less than 350 words cause who knows, you might get curie or ocd :)

Add a nice title to your entry. (Extra points for nice titles)

The entry must include the process of how you cook the dish.

Include ingredients as well.

Introduce your dish
Submission :
Your Entries(Steemit Post)are to be posted here in the 'community-contest' Channel.

One entry is allowed per participant.

This contest must be done as a Steemit Post.

Post title must include 'PowerHouseCreatives Contest' but with your own title.
Rewards :
There will be Top 3 Favourites (1 Steem Each + 1 selected rank perk)
SPECIAL RANK PERKS :
will be able to win extra reward prizes according to their current rankings. Applicable only to first prize winners unless stated otherwise.
THE PEEPS ✩ : Normal Prize
ENTHUSIASTS ✩✩ : +1 Steem
BRONZE MEMBERS ✩✩✩ : +1.5 Steem
SILVER MEMBERS ✩✩✩✩ : +2 Steem
GOLD MEMBERS ✩✩✩✩✩ : +3 Steem
Deadline :
Sunday Night, 16/02/2020, 5.59PM (Cape Town) - Contest Ended
---
Top Favourite Picks (1 Steem Each + 1 Rank Perk)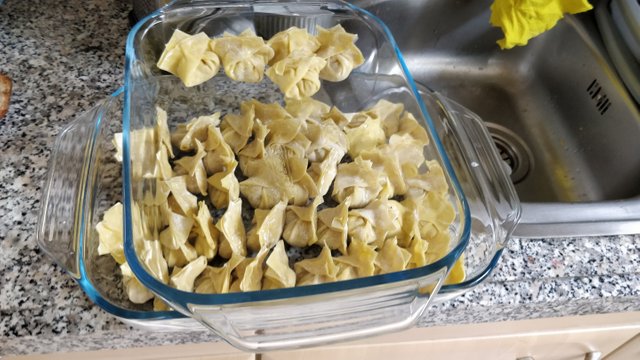 Photo by @bengy
In the cold winter months, there is nothing better than a bowl of noddles, veggies and wontons. Wonton are the Chinese take on the soup dumplings that seem to be a staple part of pretty every cuisine culture all over the world. Take some pastry and stick stuff in it... fry it, bake it, soup it, steam it!

Anyway, Wontons can be served up cooked in soup or deep fried for a nice snack! It is also a great thing to make a huge batch of, to store in the freezer for those moments when you just want to heat up a nice warm soup for a cold winter's lunch (or dinner.... or breakfast!).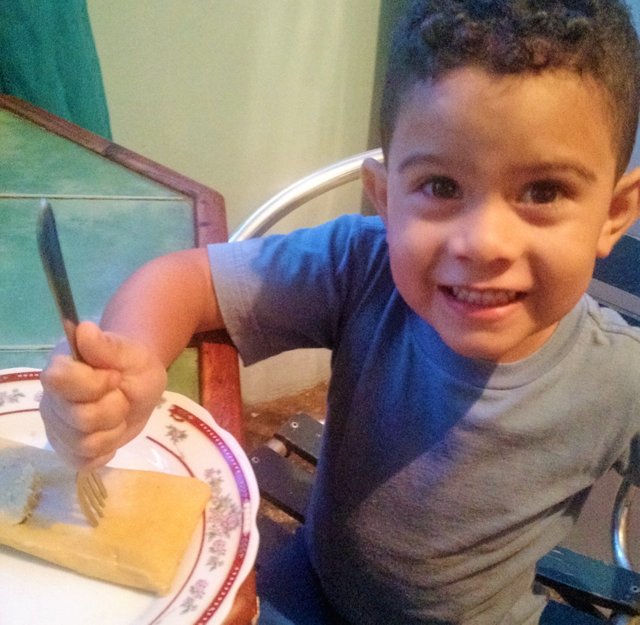 Photo by @zeleiracordero
And who is @zord189? The creator of the challenge... And who's Aran? My grandson! Why another dish? Because this is the second time I've participated in a culinary challenge within Steem and I'm taking him as my muse to create something in the kitchen that he likes and that can be done with the reduced input these days... That's creativity! To make culinary magic with the little that arrives at our pantry because as everybody knows, the peanuts are very raw in Venezuela and so we have to eat them, (I exaggerate with the metaphor, but our eating habits have been changing due to socio-political circumstances)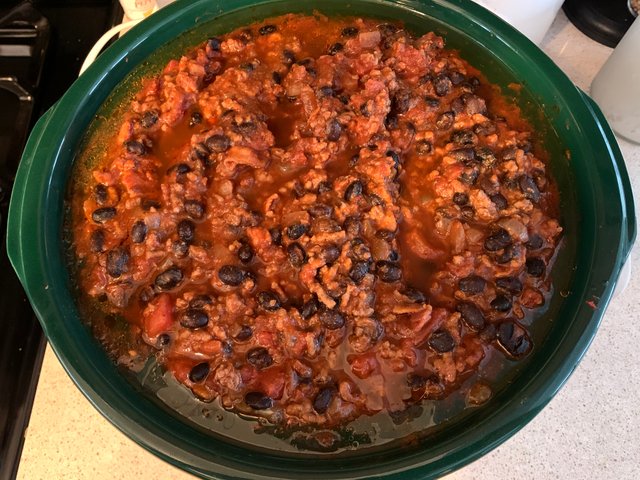 Photo by @jayna
Here in the U.S., chili is a big deal. I would love to hear from you about what it's like in your area (U.S., elsewhere in North America, Central/South America or abroad), as to whether chili has cultural importance. Here there are chili cook-off events that you can take part in. The recipe I'm going to share with you here helped me win a chili cook-off at my job, among about 30 entries.
---
Honorable Mentions (0.5 Steem)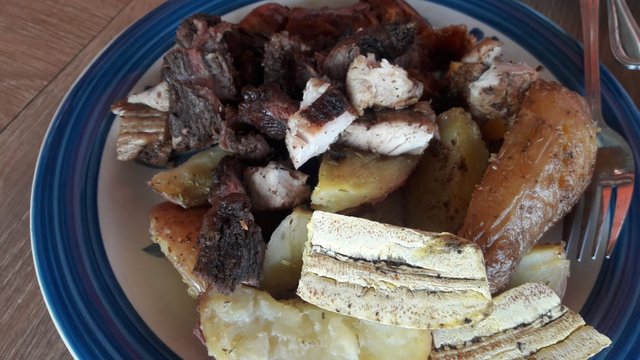 Photo by @oneray
I don't know if this dish has already existed in another country as I have prepared it, but we loved the taste. It is simply a mixture of two things and we enjoyed it to the fullest for the taste it had.

The dish consists of rustic potatoes, roasted male banana, beef, pork and grilled sausages with a super seasoning that I prepare and distribute in some places of the market. Where there is a Venezuelan, eat meat with Adobo.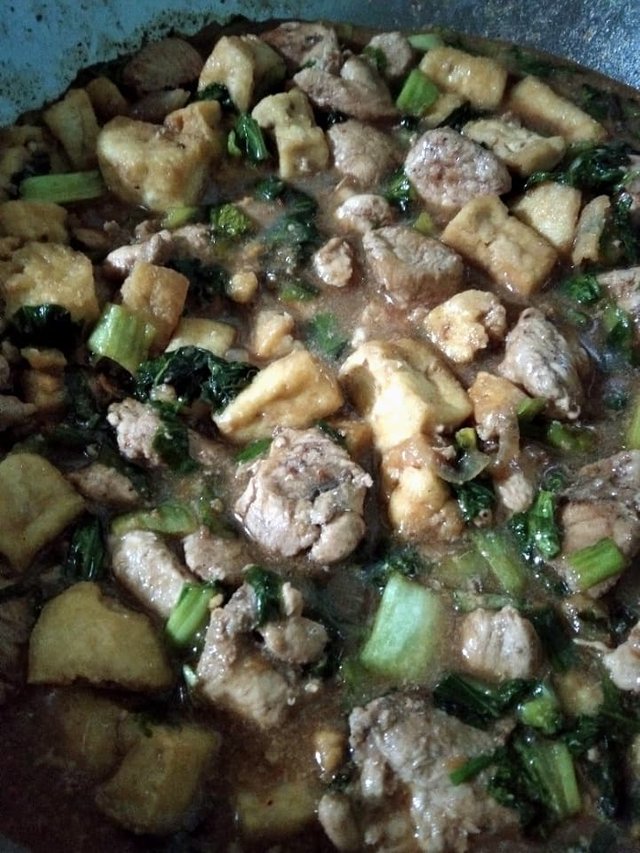 Photo by @iamraincrystal
Thank you @zord189 for this timely contest. I have been doing a bit more homecooking lately to improve our diet. If you follow my feed, I shared a photo of another homecooked meal and mentioned about DASH (Dietary Approaches to Stop Hypertension) diet plan that my daughter subscribed to for a month. This was to keep her cholesterol level in check, as it was borderline during her last annual physical check up. We decided to alter our food intake in order to have an improved, healthier lifestyle.

For last night, I was scheduled to cook chicken tofu.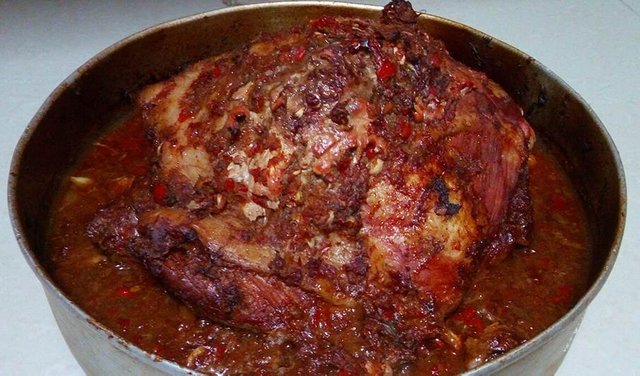 Photo by @carolinacardoza
If life gives you lemons, learn to make lemonade and if life gives you a leg, then put it in the oven and eat it with a nice salad. That's what I did today my friends, perhaps many will be surprised to see me making pork leg at this time, but as I tell them, when something comes into your hands just enjoy it.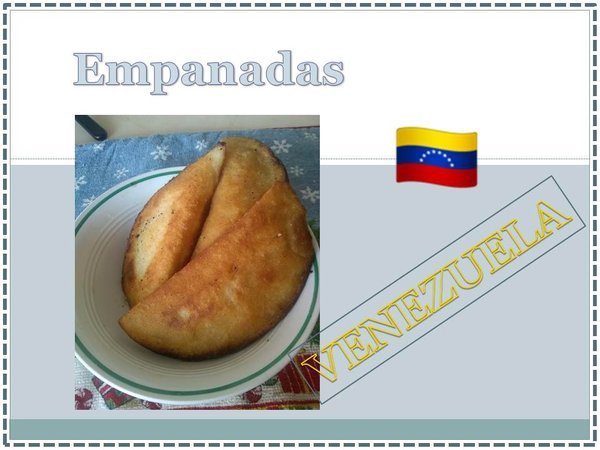 Photo by @antoniarhuiz
Venezuelan food in essence is very simple but delicious; it does not require big or strange condiments and although it seems to be the same seasoning, it all depends on the individuality of each person. For example, the typical empanadas are basically corn dough but the taste is in the filling. There are empanadas made with cheese, fish, chorizo, meat, cheese, squids and many other shapes.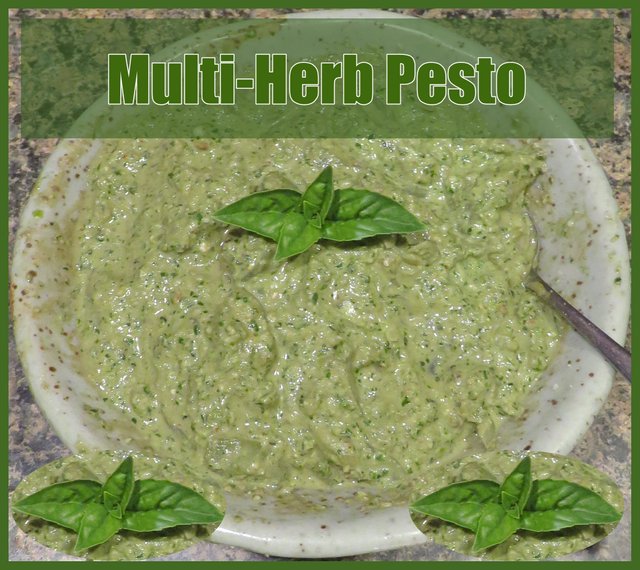 Photo by @porters
I like to use multiple herbs in my pesto and the herbs I have ready in the garden is rosemary, lemon thyme, arugula and cilantro along with the basil.Once I have my pesto pickings done I need to round up my ingredients for making zoodles. Zoodles (zucchini cut like noodles) are my Keto alternative to use instead of high in carbs - noodles.

Photo by @ireenchew
Being in Vietnam and all alone by myself, home cooking is an essential survival kit. After all, I can't be eating out all the time. Thankfully, I love cooking though cooking for one person can be difficult at times and dull. Nevertheless, it's a good therapy since retail therapy just isn't fun here.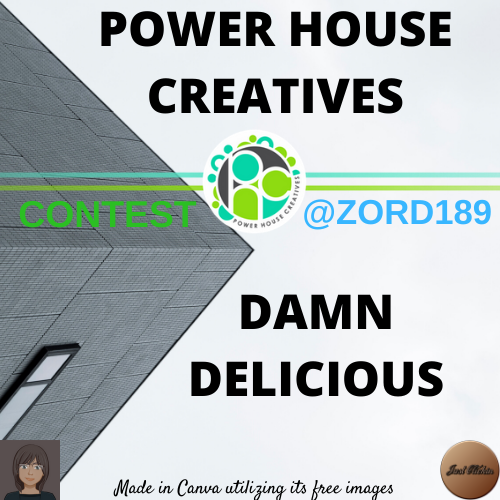 Photo by @justclickindiva
Apologies in advance everyone, but I have a dish that my family calls "damn delicious." They like my home cooked meals, but their favorite dishes of mine are my desserts. And one in particular, my dessert to die for -- my banana pudding.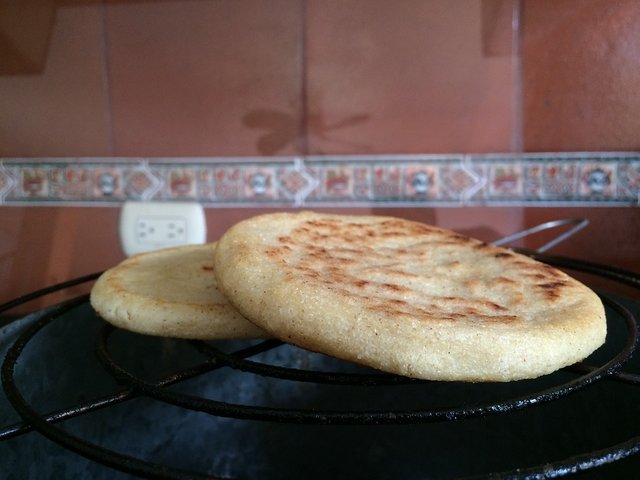 Photo by @marybellrg
The arepa is a dish that is a tradition in Venezuelan cuisine. While it's true that other countries claim the origin of it, it's no less true that in Venezuela, my country, it's a star icon in all kitchens, from the most humble to the most sophisticated.
---
Thank You
Despite the recent major announcement of Steemit.Inc getting purchased by
@justinsunsteemit
, the Steem community will continue to cook up interesting and original content like this one. The strength of the Steem community lies in the content creation by these amazing people.
Thank you for sending in your original and awesome entries once again for
PowerHouseCreatives
weekly contest. I hope you all had a fun time curating Steemians and highlighting your favourite go to Steemians. We love your constant support and participation from all of you for this weekly contest. Please do drop by and give all these amazing entries some nice loving and engage with these amazing authors. Even better, give them a follow if you're all about the quality content on Steem.
Want to join our awesome family?
If you want to be part of this awesome community,
PowerHouseCreatives
is always interested to meet
people with amazing personalities
and
great content creators.
If you want to know how to join us? Head on over to
@jaynie
, our PowerHouseCreatives founder profile and be on the lookout for an invitation link post.
Thank You
If you like what I do, check out my other posts on meetups, animation, and designs.
Get your Personalized Steemit Profile Signatures
DM me on discord : zord189#7776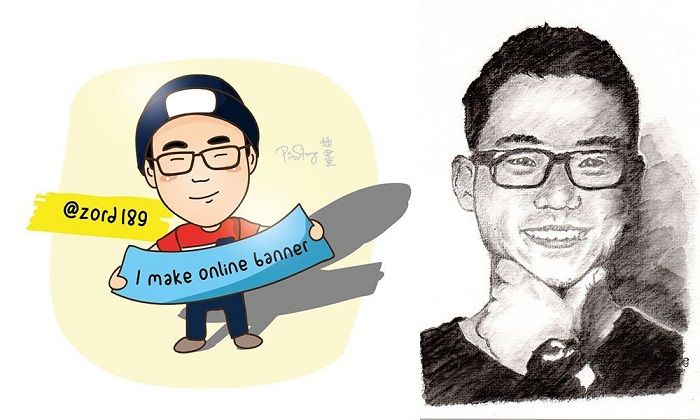 Credits to @pinstory & @coloringiship for this lovely photo of me.
---
Animated Banner Created By @zord189
---
---
Posted from my blog with SteemPress : http://zord189.steemblogs.club/2020/02/17/powerhousecreatives-contest-damn-delicious-contest-results/
---