Best part of Halloween / Samhain is cooking those delicious pumpkin seeds to a crisp golden brown. It's my yearly holiday treat because I don't cook with pumpkin ever... Does anyone? Besides pumpkin pie I think most people just carve them for jack-o-lanterns.
Now I'm curious, if you ever cook with pumpkin please comment and tell me what you make with them.
Here's my pumpkin seed recipe. Hope you enjoy them.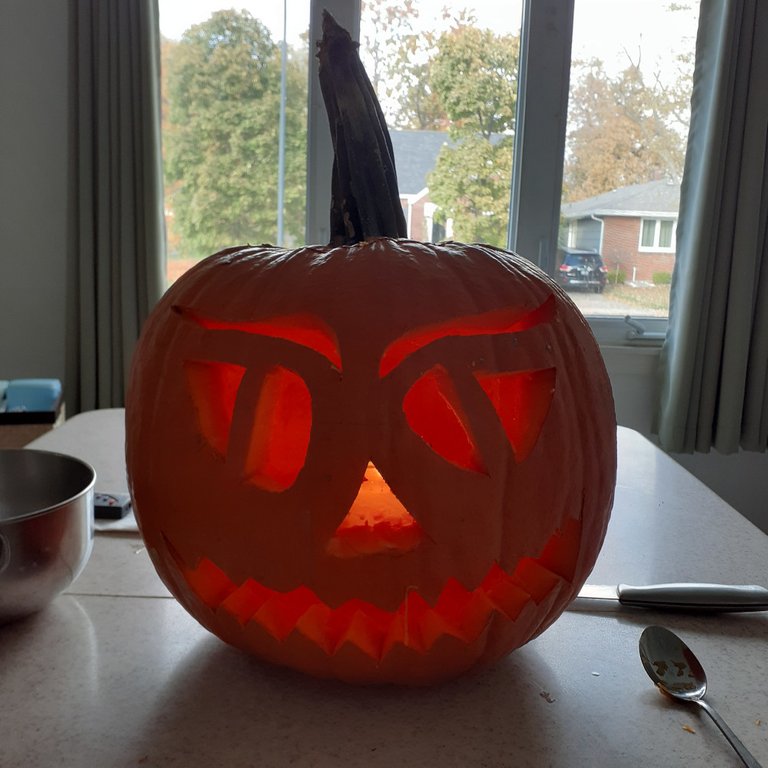 Preheat oven to 400 degrees
Warm up 2 tablespoons of oil and melt 2 tablespoons of butter together in a large skillet. Keep it on low heat. You just want to melt the butter and keep the oil and butter mixture warm. This has nothing to do with cooking the seeds, the lower the heat the better. We just want to melt and combine the oil and butter. I used olive oil, but any cooking oil would do.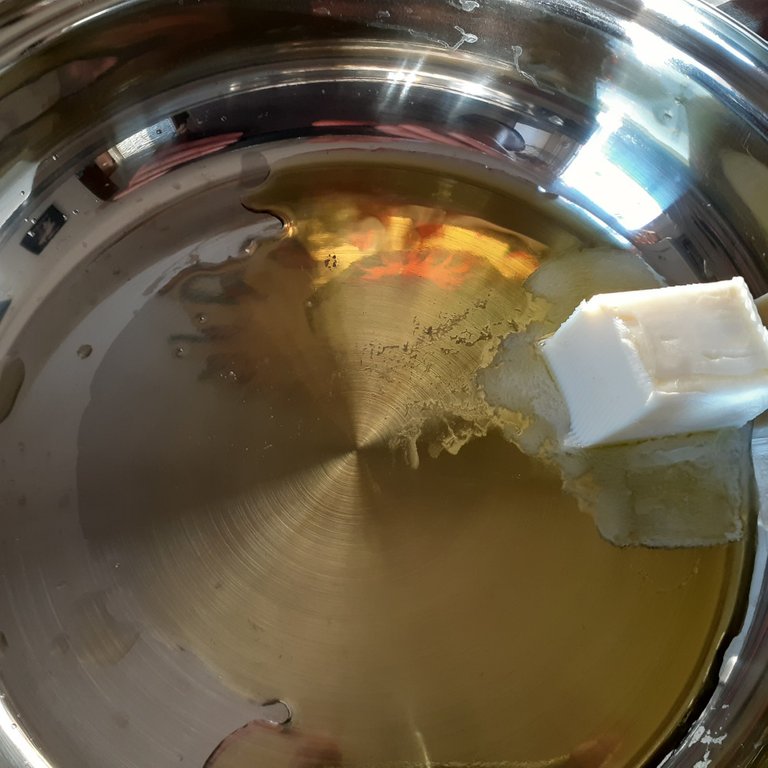 Once the butter and oil have combine add the cleaned pumpkin seeds. Keep on low heat, you just want stir the seeds around in the oil and get them coated you don't want to fry them or cook them at all. We're just getting them coated with the oil.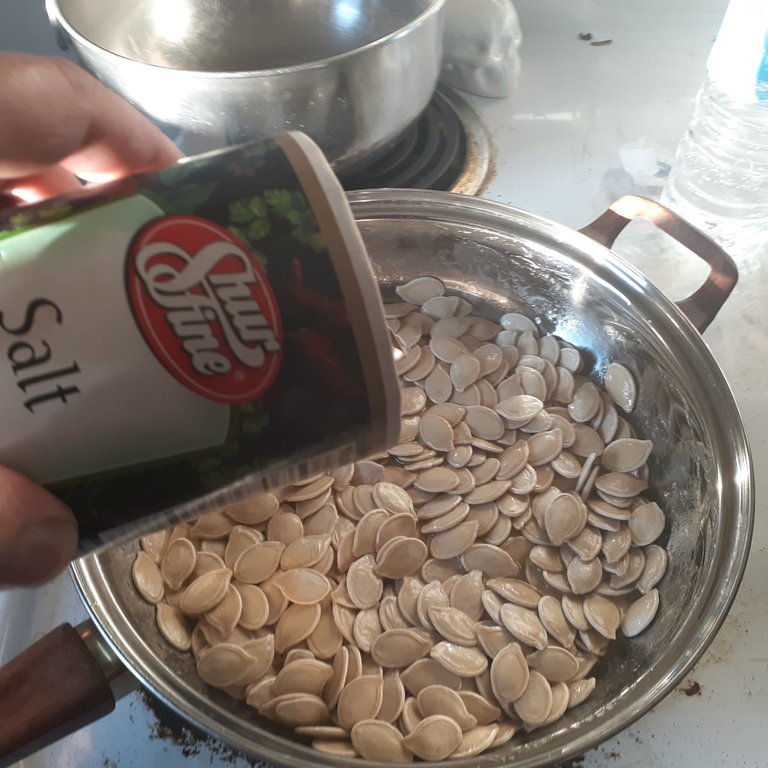 As you stir them around the pan add a liberal amount of salt. (to taste... I like mine really salty)
Once they're coated with the oil butter mixture and salted, pour them onto a cookie sheet and try to flatten to a single layer.
Place the cookie sheet in the preheated oven on the second rack from the bottom.
After 5 minutes stir the seeds with a spatula. Once stired try to get them as a flat single layer and repeat this process every five minutes until golden brown and crispy. It's a serious pain in arse but you really have to stir them every 4 to 5 minutes to insure they cook evenly. THIS IS IMPORTANT.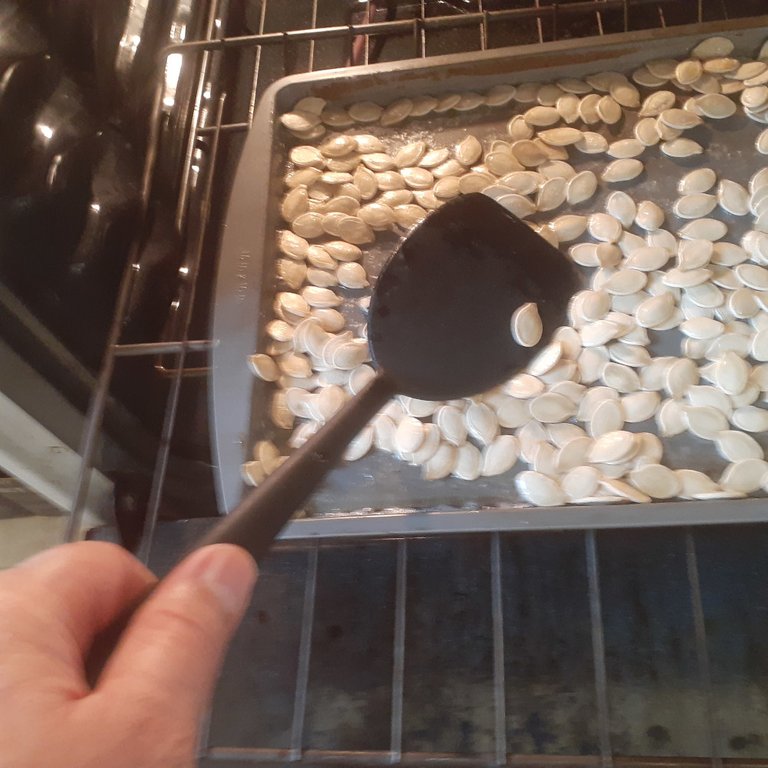 The above image is 5 minutes the below image is 10 minutes.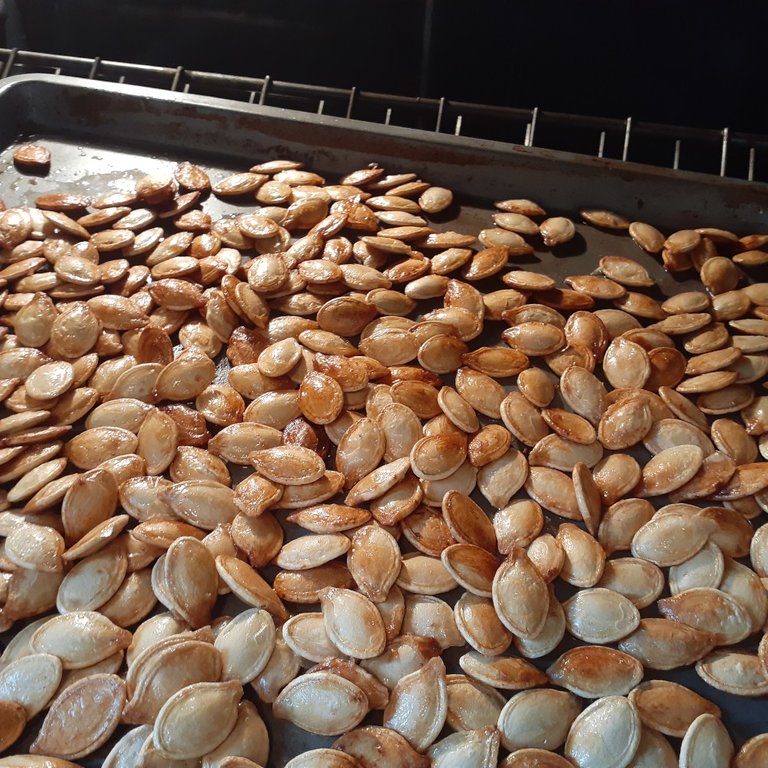 Around 12 minutes.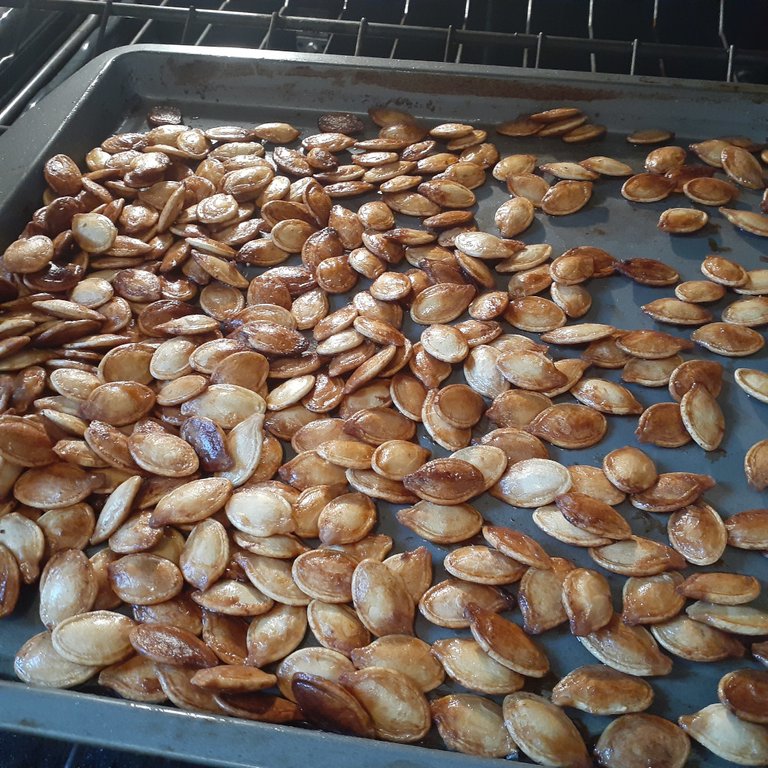 This is what they looked like between 15 to 20 minutes stirred about 4 times at 4 to 5 minute intervals. This is the final product.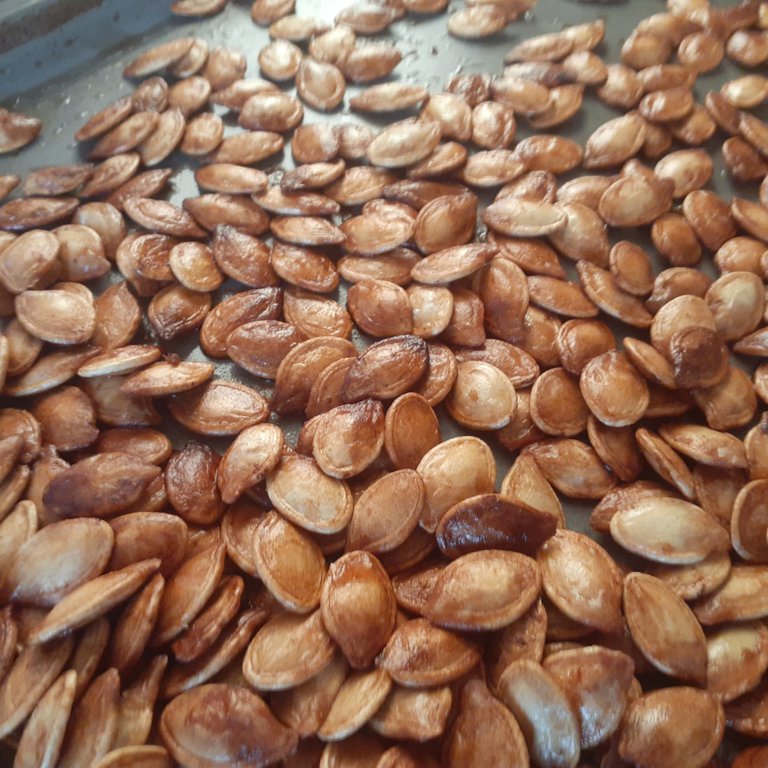 Let cool for a few minutes and enjoy this yearly holiday treat!
Happy Halloween and blessed Samhain to all my pagan pals! Cheers!