Dropchef - A Review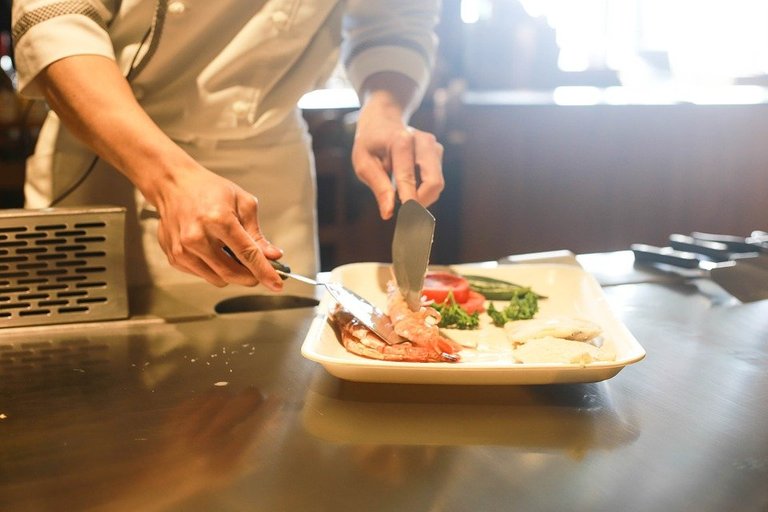 By Pexels on pixabay.com
---
You might have heard of "Cook Boxes". You have a weekly menu from which you can pick the meals you want, and the ingredients along with detailed recipes are then delivered to your home.
I love cooking, I really do, and in contrary to baking I usually succeed and the result is great.
But coming up with meal ideas day after day after day .... buying all that food ... measuring how much you need ... gosh it's exhausting, it really is.
As a result, I didn't cook as much as I wanted to in the past, and we ate way too much takeout or frozen pizza (...after putting it in the oven of course).
After moving to Ireland, I decided I wanted to try something else and ended up with Dropchef, one provider of the Cook boxes I mentioned earlier.
I liked this specific one because they use seasonal, Irish ingredients when possible, and have deals with Irish farmers for meat.
After three weeks of cooking these meals, I must say ... I'm super happy.
I'm cooking things I would never have thought of before, and they're always super delicious. I feel like I'm finally eating healthy, and that without the stress of having to decide what I want.
Every Monday, I'm excitedly looking forward to going to the Dropchef website and picking out my menu for the next week.
The price per meal is (for my fiancé and me) about 7€ per meal, per person. It's not super cheap, but it's also not that expensive. It's definitely less than we paid for the junk we ate before.
Anyway, let me show you some of the meals we had so far!
One Pan Cod with Sundried Tomato Rice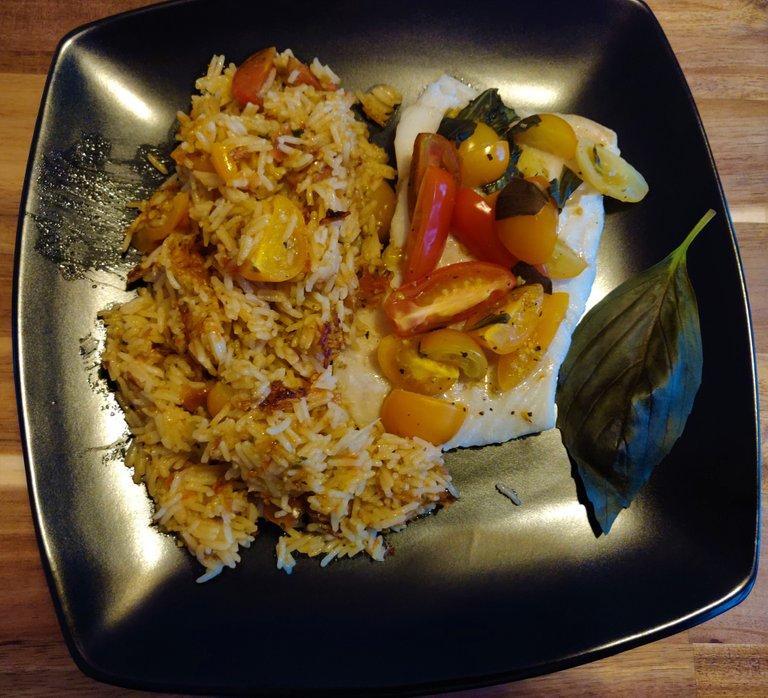 Chickpea & Vegetable Budda Bowl with Free Range Egg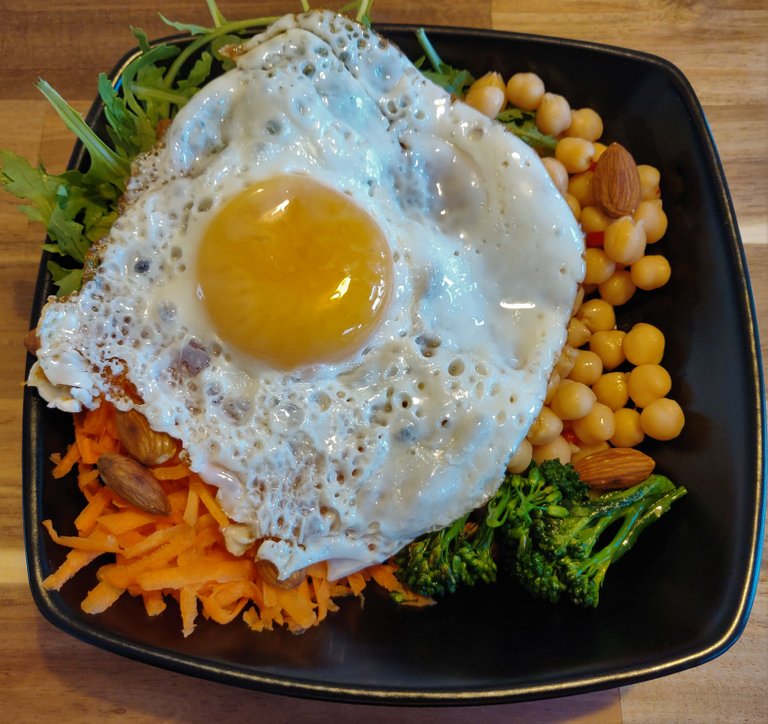 Sirloin of Irish Beef with Black Bean Sauce, Basmati Rice & Kale
Parsnip Risotto with Parmesan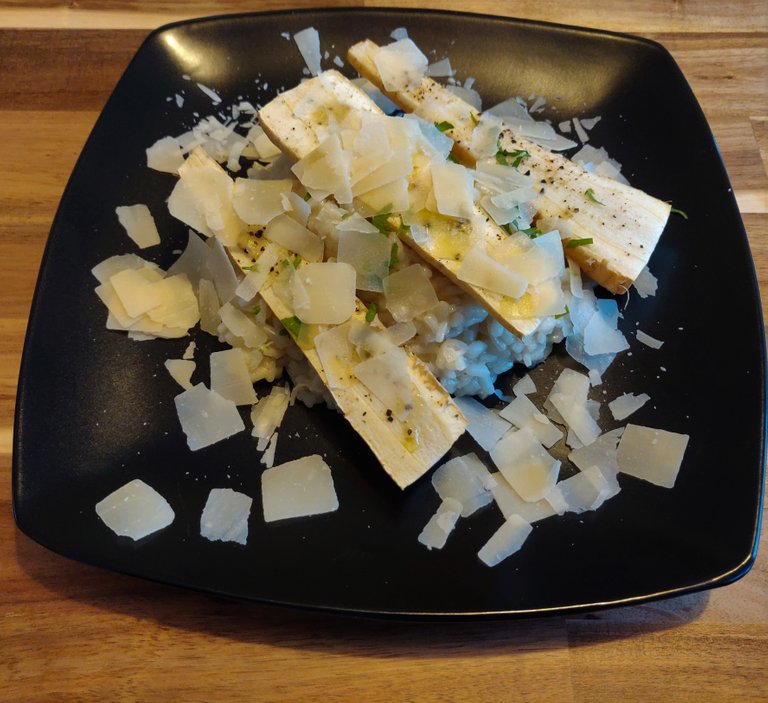 Irish Ribeye with Fresh Tomato Salsa & Smoky Paprika Potatoes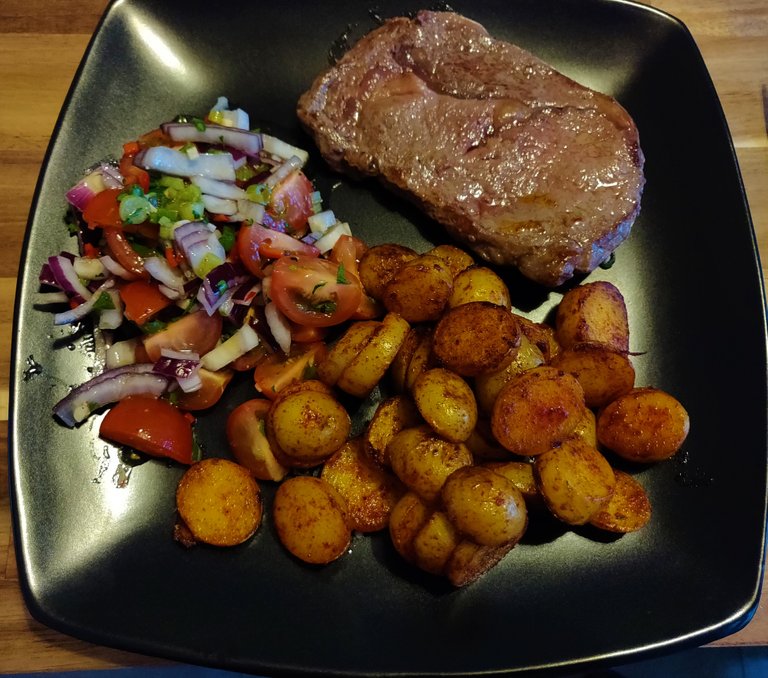 Irish Ribeye Steak with Chili Butter, Baby Herb New Potatoes & Mangetout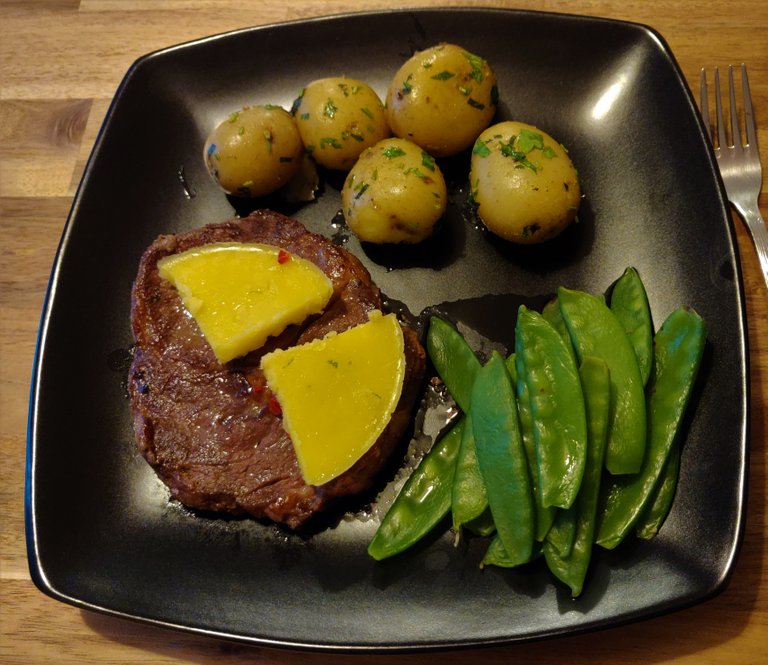 Irish Lamb Cutlets with Baby Potatoes & Mint, Baby Gem and Sugar Snap Pea Salad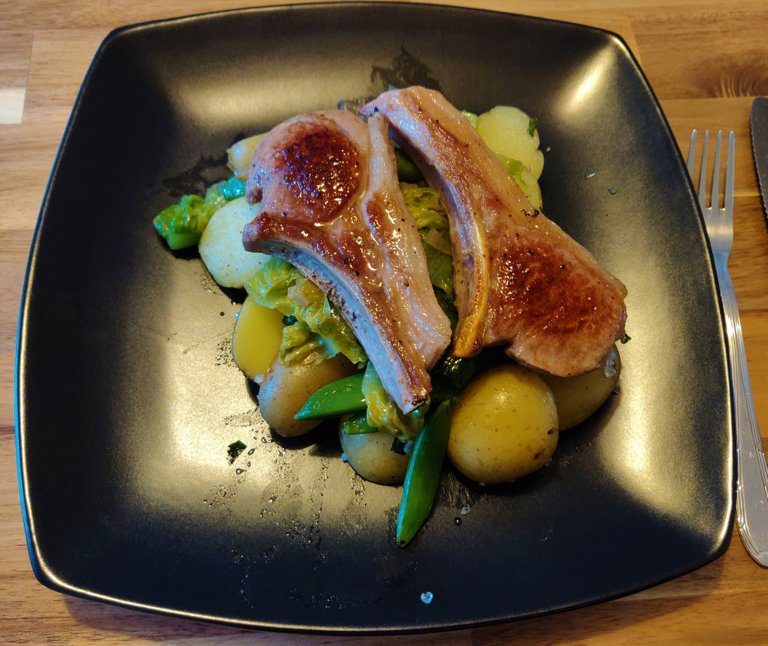 ---
In summary: I am extremely happy to have chosen to do this!
---
---