I just had a comment from @breadcentric who has been absent from Steem for a while. I met him at one of the London meetups where he gave me some fresh bread to take home. I just had a look and saw the @breadbakers account has also recently returned. Maybe it is time for more baking content.
I am not much of a cook of any sort, but I do have a bread machine. I acquired it from a former colleague who was getting rid of it. I like the convenience of being able to load it up and then everything is automatic.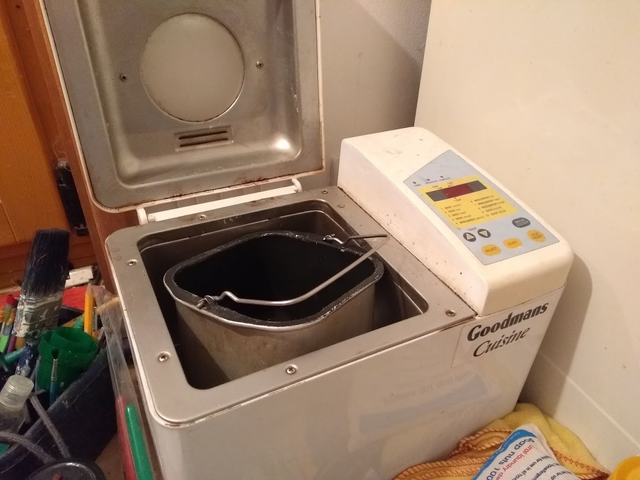 What I tend to do is to set it up before I go to bed and set the timer for it to be ready when I get up. You need water, flour (I use a mix of white and granary), salt, sugar, butter and yeast. The amount of yeast is fairly crucial. Too much and it balloons over the top, too little and you get a small loaf. I got it about right this time.
I had already had some of the loaf for my lunch today. I found a full brown/granary loaf can be too heavy and pure white can be a bit bland. This has a nice crunch crust and fluffy inside.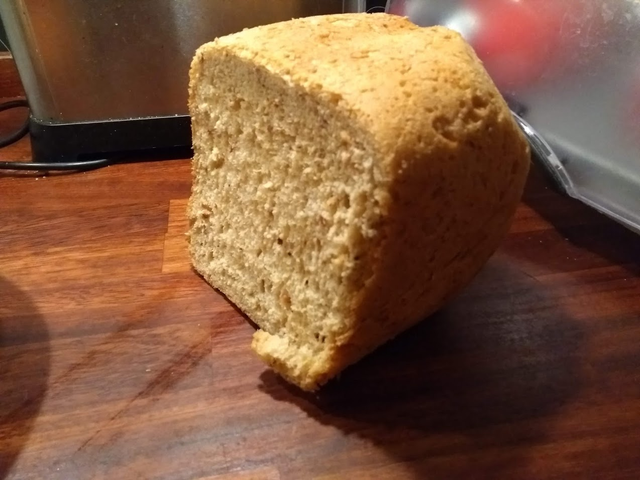 Today I had it with peanut butter, which I have got back into recently whilst cutting down on cheese.
Crumbs!
The geeky guitarist and facilitator of the 10K Minnows Project.