With my recent success in growing Sweet Potatoes I've had alot of spuds to try out new cooking methods.
It's been awhile since we have had some Sweet Potato fries. So I cut up the biggest Potato we grew and used some thin slices to make fries.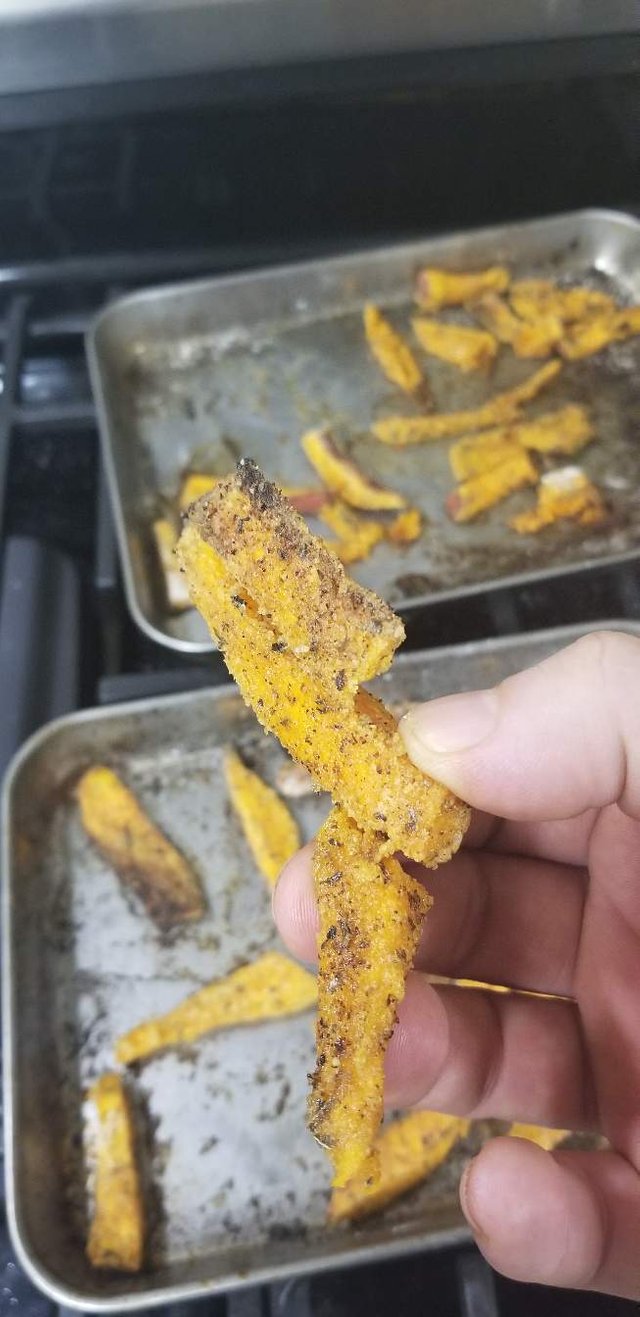 Lovely Logic fried them after I cut them all up. She used coconut oil and Arroyo Root powder to coat them. Along with other spices we enjoy in our foods.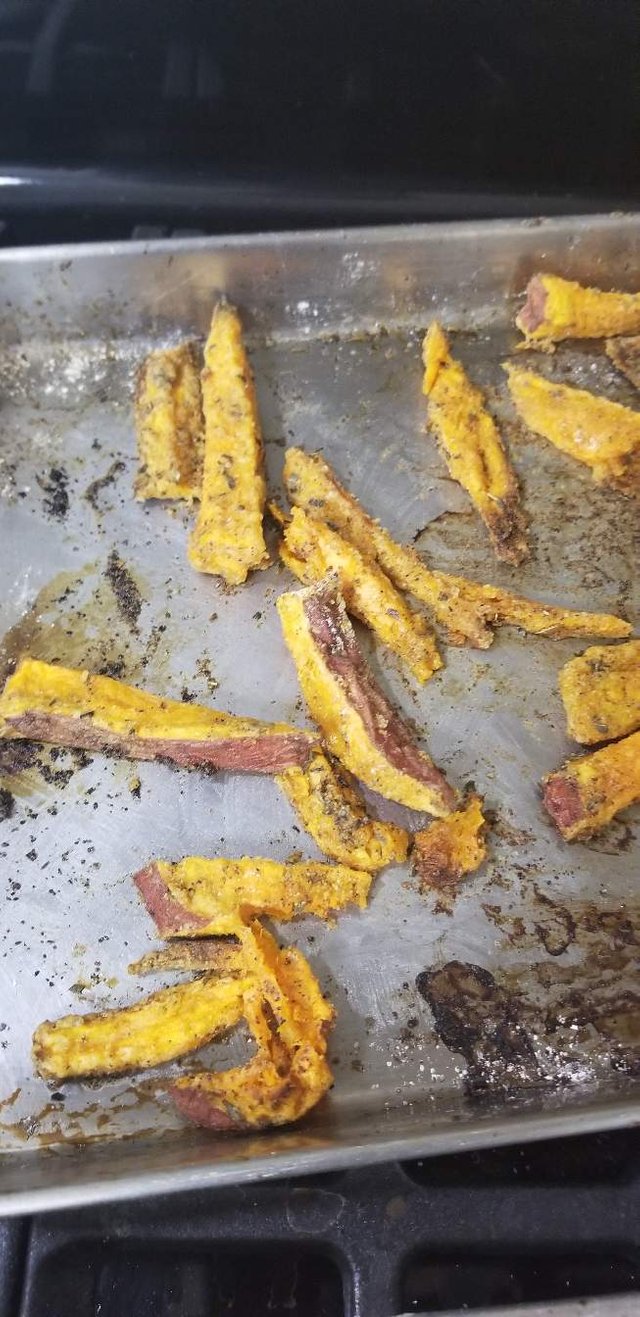 The flavor was great, had that sweet taste to it but also like a french fry. But the flavor from the recently dug up Potatoes cannot be beat.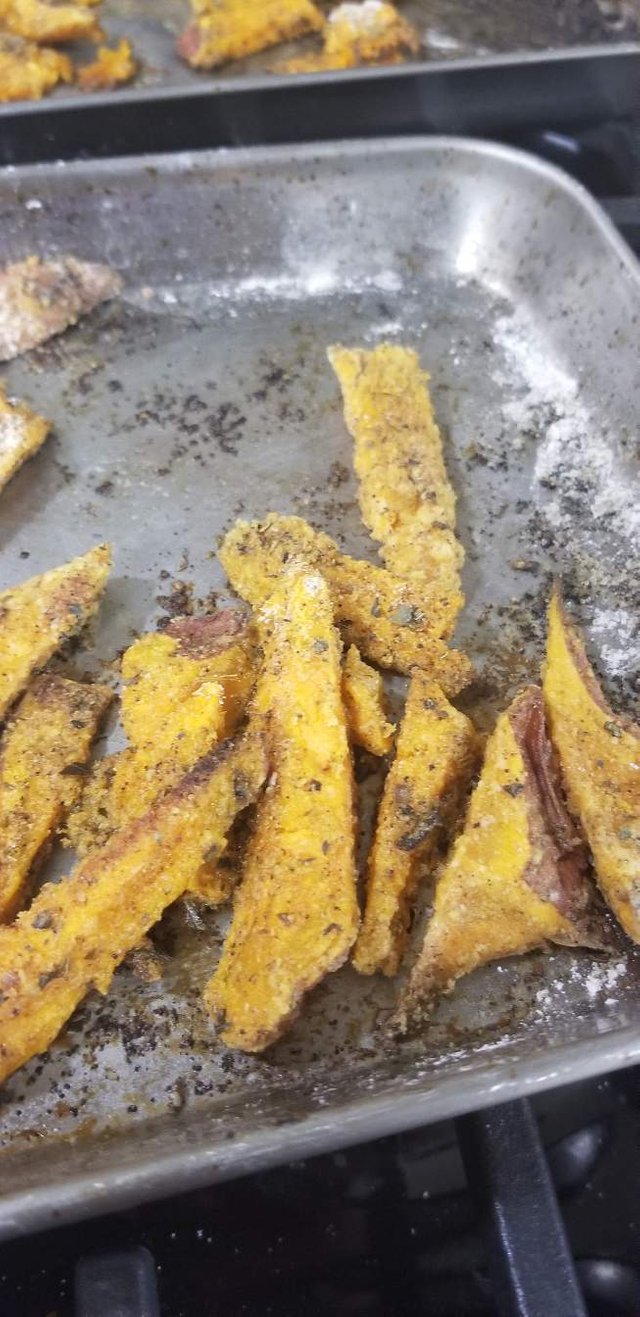 We are them within a day, so tasty. I want to make more but on a bigger scale since I still have alot of spuds.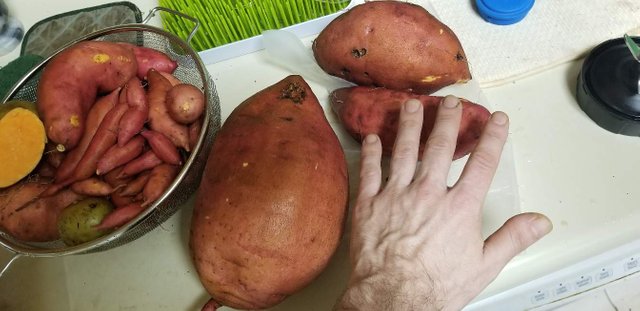 The big potato is the one I used, and only a quarter of it was used for the fries. I also made some Thai dessert with coconut milk and had some mashed Sweet Potatoes that was boiled.
Posted using Partiko Android