I missed serving the homeless meal last month because we were sick with coronavirus, at the house. Even though I have recovered I'm moving my wife from the hospital to the nursing home tomorrow, and I will be forced to miss cooking for a second feeding.
I had to pass the turkeys on to some of my volunteer cooks that I intended to cook and slice for this Sunday: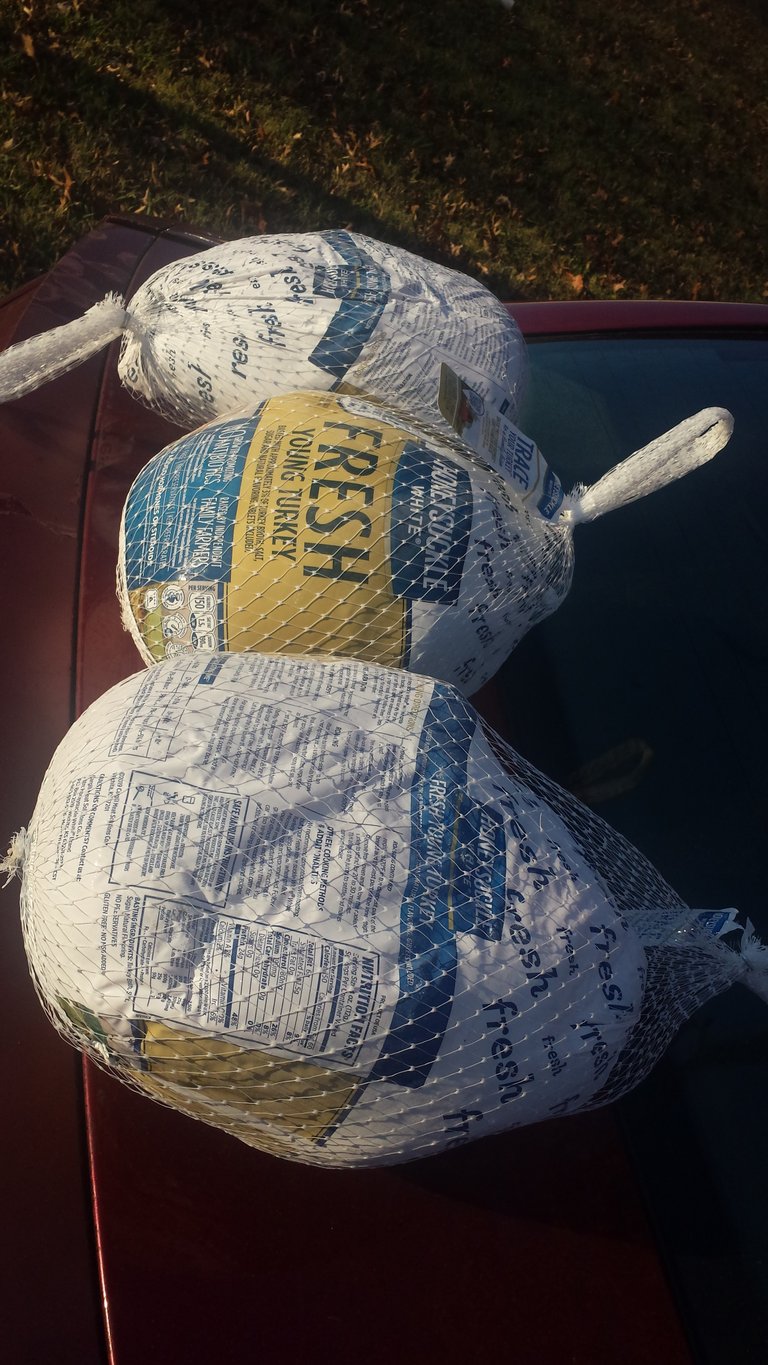 We will have 15 turkeys with all the fixin's dressing and cranberry sauce and the absolutely required macaroni and cheese. They will eat well although I don't have time to help cook this time I may manage to get over there and help serve! That's My Hope anyway. We have a nice location now close to the new homeless shelter that Tulsa just opened. We still feed outside because that way the people would come to eat don't have to be screened.
This means that the homeless that are at the greatest level of risk can come and eat with our food, and not worry about any problems that the screening might cause! We expect at least a hundred and eighty people to show for food. We've also arranged to serve hot apple spiced cider and hot coffee.
This is the hardest and most expensive meal we do every year but the homeless really love it! Will have about 60 degree weather, and hopefully no rain. But last November it was 20 degrees and blowing snow so I'm not complaining! Please pray that this comes off without problems and then we get everybody fed, thanks a lot.