Stews are easy dishes to make and a delight to eat during cold days.
Stews do not take much time to prepare especially if the main meat ingredient is chicken which takes a shorter time to cook as compared to beef or pork.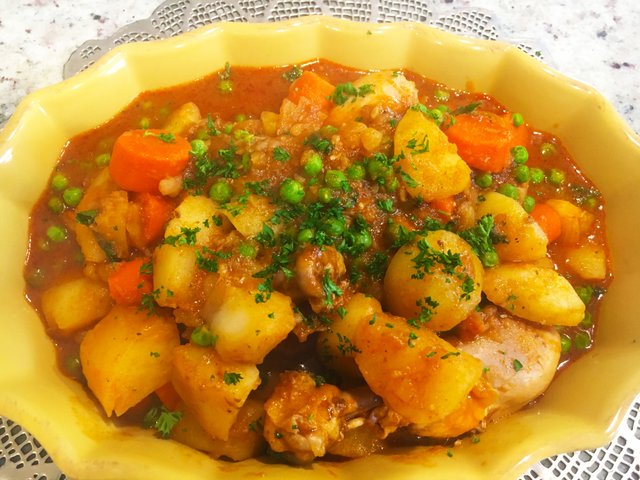 ---

The ingredients for this stew are:
1 tablespoons cooking oil
2 - 3 lbs Chicken, cut-up
1 onion, chopped
2 Potatoes, quartered
1 carrot, cut-up
1 cup of frozen peas
A bunch of parsley
1 small can of tomato sauce
salt & pepper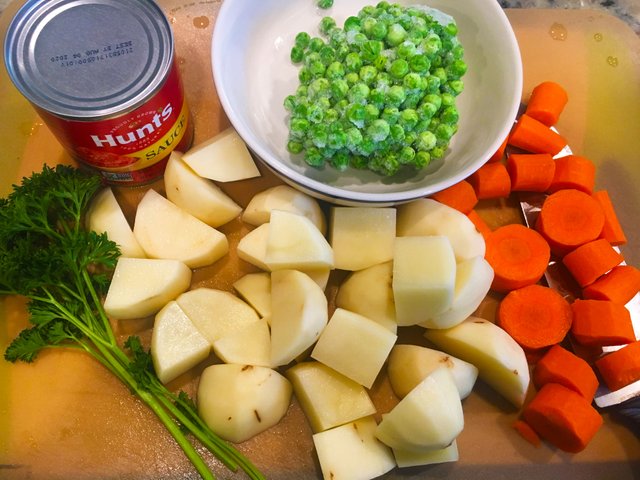 ---

1. We start by heating a pot to saute the chopped onions in vegetable oil.
2. Add the raw chicken pieces to brown. Season with salt and pepper.
3. Cover the pot and let the chicken cook in its own juice at medium heat, for 3 minutes.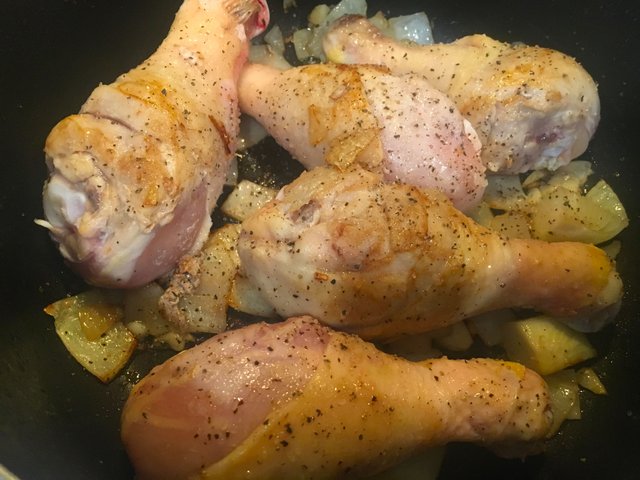 ---

4. Add a can of tomato sauce. Stir then cover the pot.
5. Bring the tomato sauce to a boil, then continue cooking the stew for another 30 minutes in low to medium heat.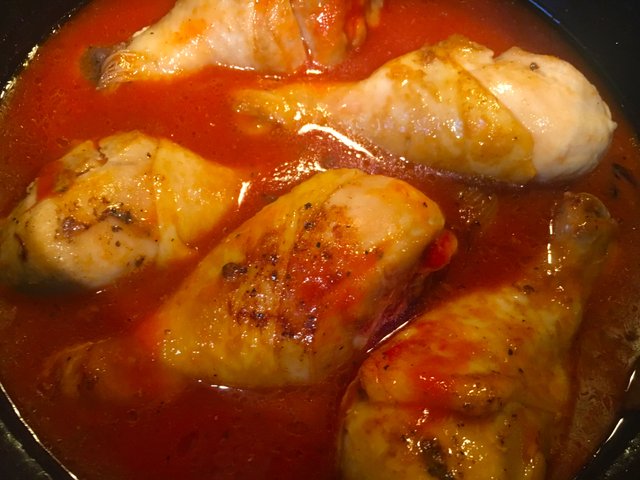 ---

6. Add the potatoes and carrots. Cover the pot. And cook for another 15 minutes or until the potatoes are tender.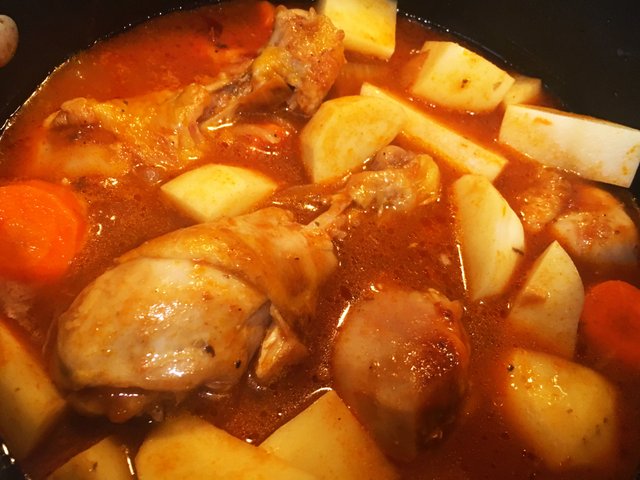 ---

7. The key to cooking delicious dishes is in tasting the food throughout the cooking process. Taste the stew. Add salt and pepper, if needed, and seadon to your taste.
8. Add and stir in the green peas and parsley. Cover the pot and cook for another 3 minutes.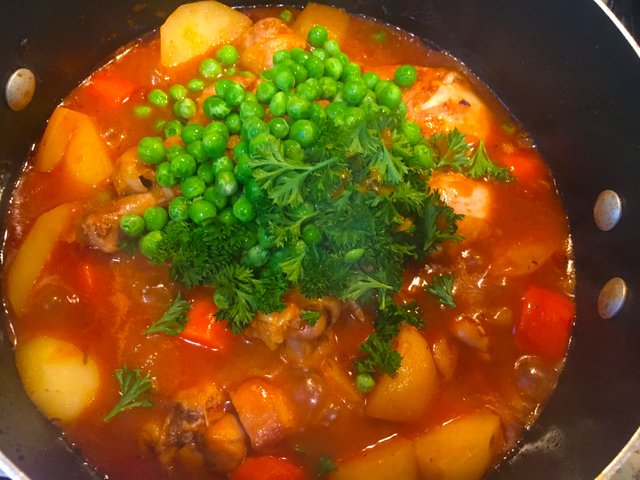 ---

9. This is done!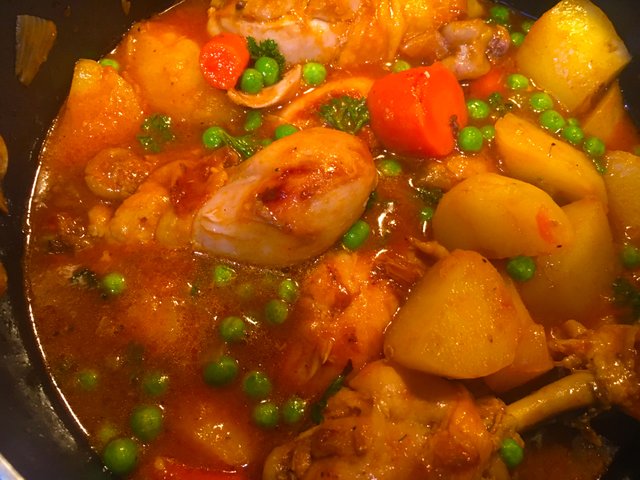 ---
10. Serve with Steamed Rice or French Bread.
---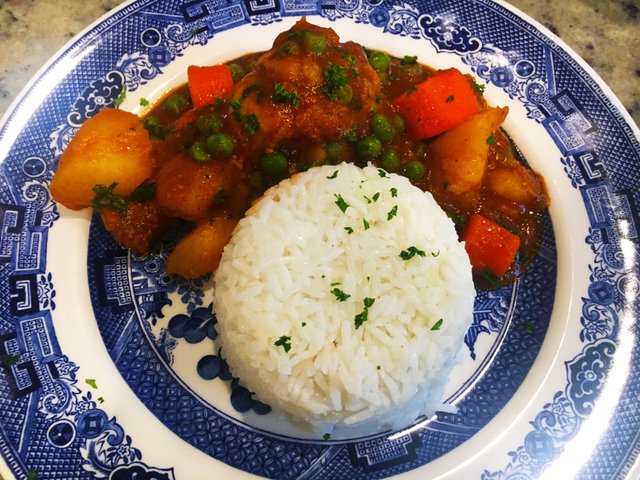 YUMMY!!!
Do you like stews? What is your favorite cold weather food?
---

I have a passion for stacking silver & gold, home-cooking and travel. Follow me in my life journey.

Thank you for viewing this article. I will see you again soon!

@silversaver888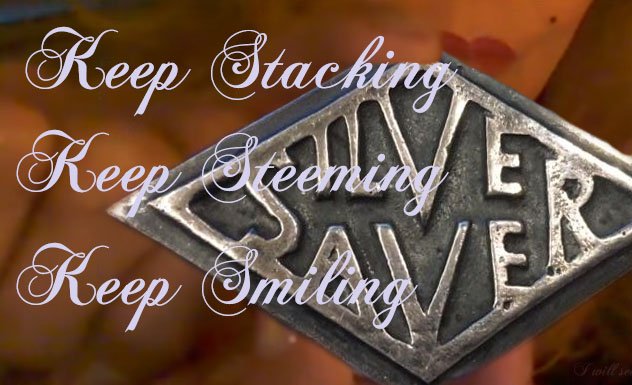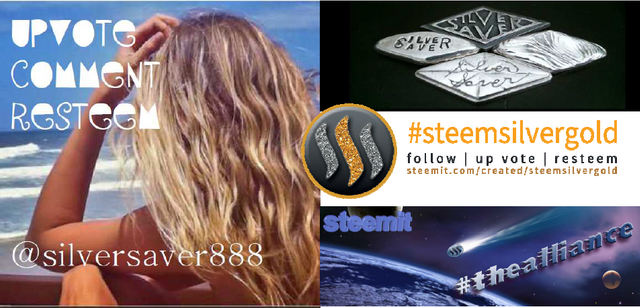 ♥.•:¨¨:•.♥.•::•.♥.•:¨¨*:•.♥
The Silver Saver Channel Bar, ltd. ed.
1 troy ounce, .999 fine silver, hand poured by MK Barz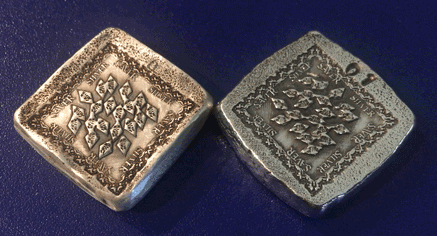 available from MK Barz and Bullion,
click the link here.
Use discount code: SSA10 to get a 10% discount for the Silver Saver Channel Bar. Thanks for your support! Thank you to the
silver savers
of steemit who have added the hand-poured Silver Saver Bar to their collection and stack.
Do you have a Silver Saver Bar? Please let me know if you do the comment section below.
♥.•:¨¨:•.♥.•::•.♥.•:¨¨*:•.♥
---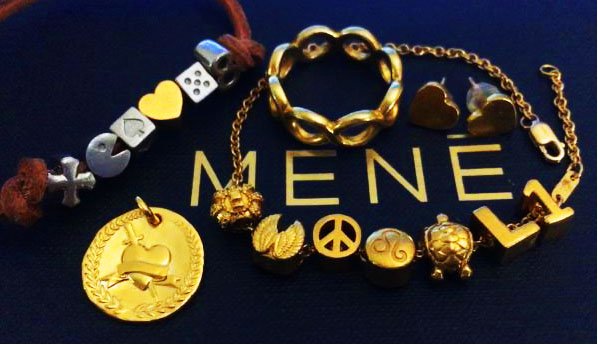 Mene 24K jewelry is a great way to build a gold and platinum stack.
Earn $5 in Mene credit for signing up for Mene with this invite link: https://Mene.com/invite/cK5BKh
---
♥.•:¨¨:•.♥.•::•.♥.•:¨¨*:•.♥
@silversaver888 is a proud member of #ladiesofssg4eva -a club comprised of the beautiful female stackers of SSG.
Make it a Tasty Thursday!!!
Hugs and Kisses 🤗💕💋!!!!
---
Posted via Marlians.com