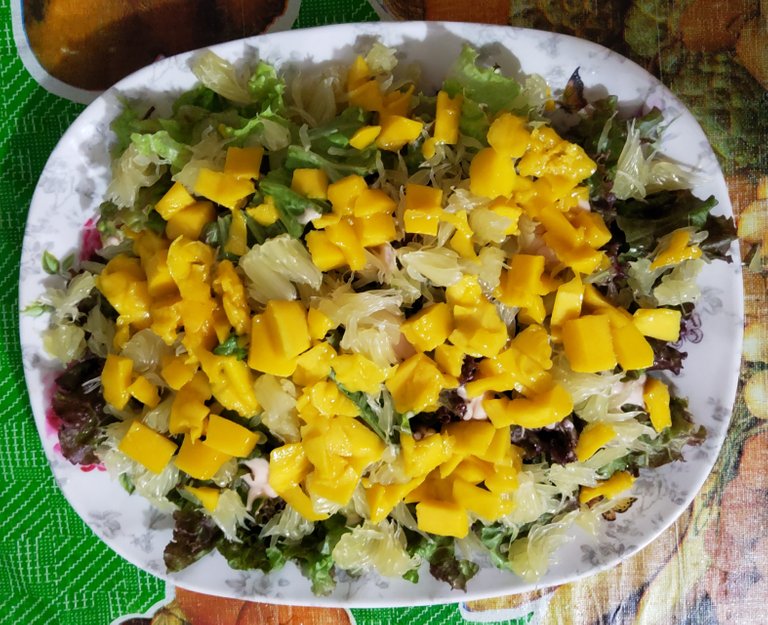 Hello everyone!
I have here healthy fruits and veggies salad that is good for my health as I am on my treatment. You may also try it for yourself. It is yummy and delicious.
Here's the ingredients I used:
● Green Lettuce
● Red Lettuce
● Pomelo
● Mango
● Mixture of Mayonnaise and Catsup
To make it more presentable I did not combine them all together. What I did, I put them on the plate one by one.
● First, I put the green and red lettuce.
● Second, I spread the mixture of mayonnaise and catsup on top of the lettuces.
● Third, I sprinkle the pomelo fruit.
● Lastly, I sprinkle the mangoes on top.
It looks awesome, colorful and it taste good.
Enjoy the healthy, delicious and yummy food I prepared.
Love lots,