Good evening steemians!
I'm going to share my recipe today. It is a kind of food that I cooked for lunch before the coming of the students from the school. The name of the recipe is MAGLOUBA RICE CHICKEN. This is an Arabic menu but we can try it at home.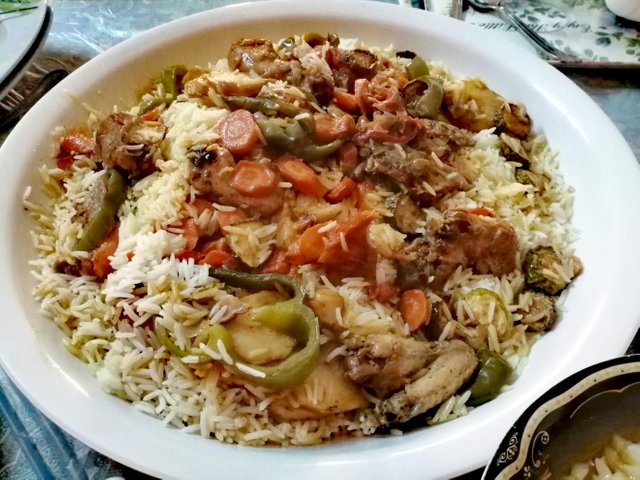 This is the finished product.
It is composed of chicken, vegetables and white rice and there are three processes in cooking between the three major ingredients.
Ingredients:
2 pcs potatoes
3 pcs zucchini
3 pcs carrots
1 pcs bell pepper
Onions and garlic
2 pcs.tomatoes
Black pepper
Cumin powder
We can include eggplant to this recipe also. Yesterday, there was no eggplant available in our kitchen.
Procedure
° Firstly, please cut the vegetable thinly and fry. Remove excess oil as well when finished frying.
° Whole chicken 1000grams.
Saute the onions ang garlic then add the chicken and normally cook until tender.
° On the other casserole, cook the 3 cups of rice.
° When the first procedure was done, we have to put all the ingredients to a bigger casserole.
First layer must be the bell pepper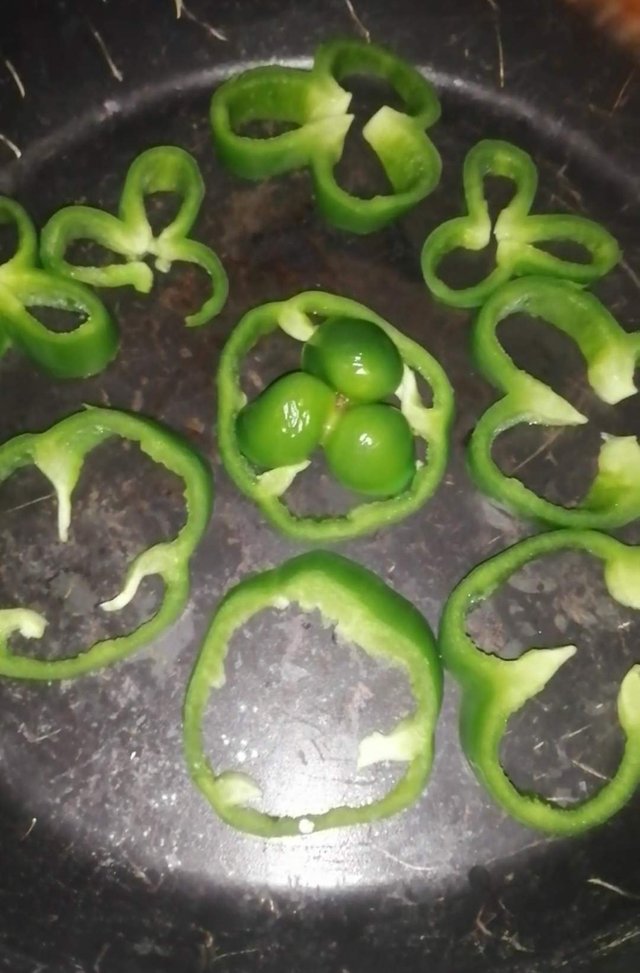 Add the chicken with the sauce itself for the second layer. It was cooked with tomatoes onions and garlic.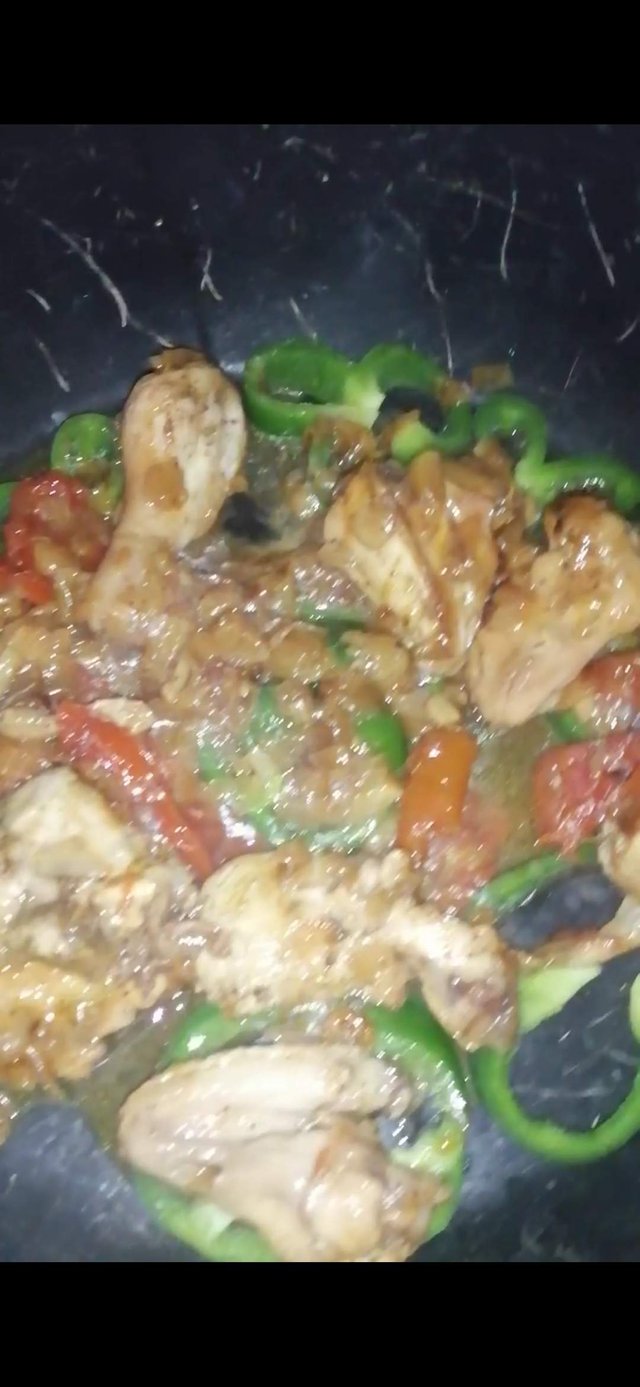 The third layer will be fried vegetables. Put it one by one to have a good result upon flipping for the final cooking procedure.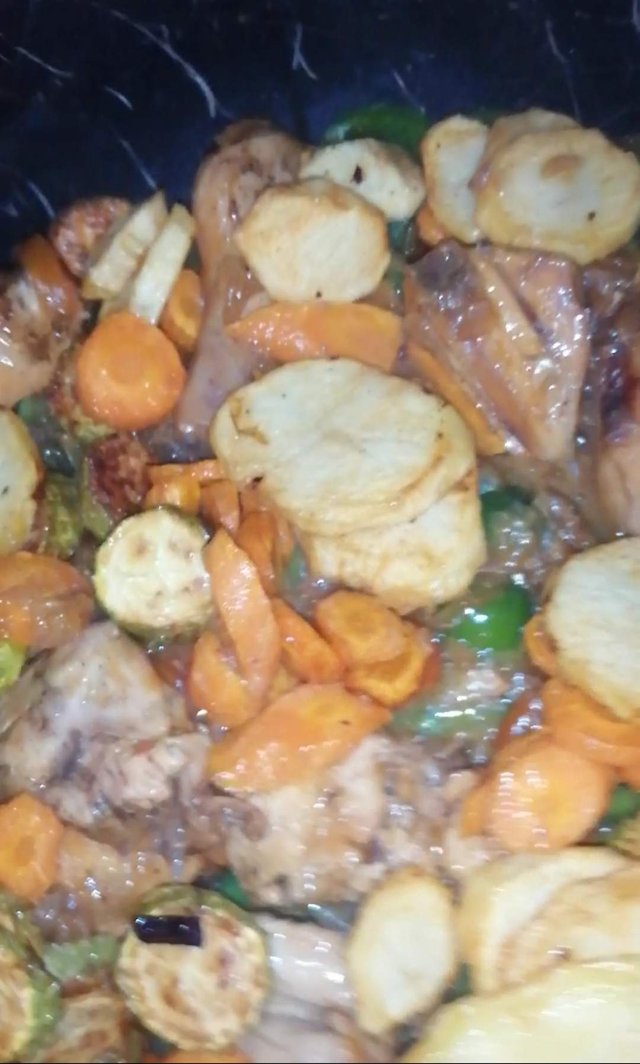 And the last layer will be the half-cooked rice.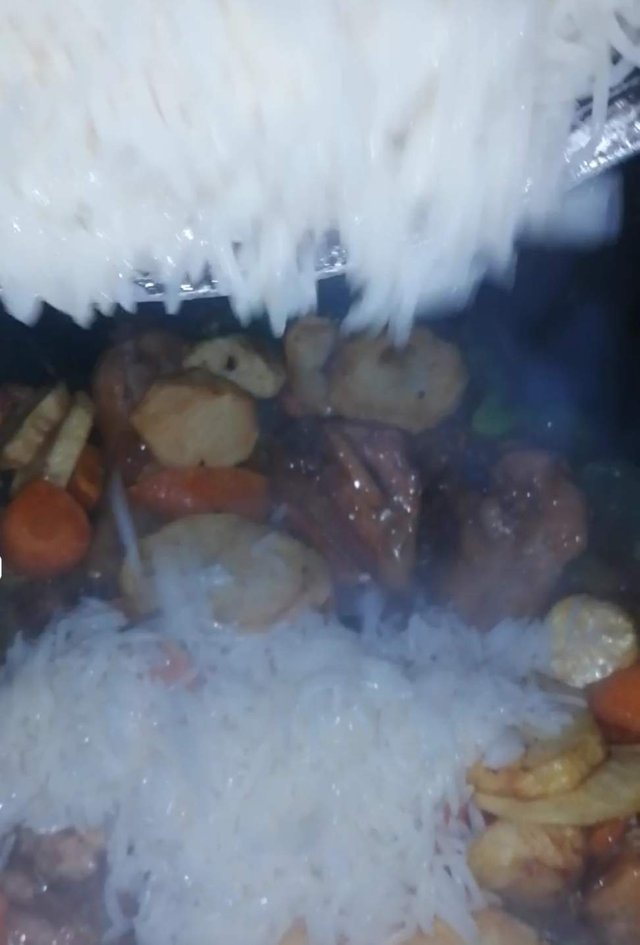 Add on all the rice on the top of the three layers evenly. The rice must be half cooked and add more minutes after getting along together in very low heat.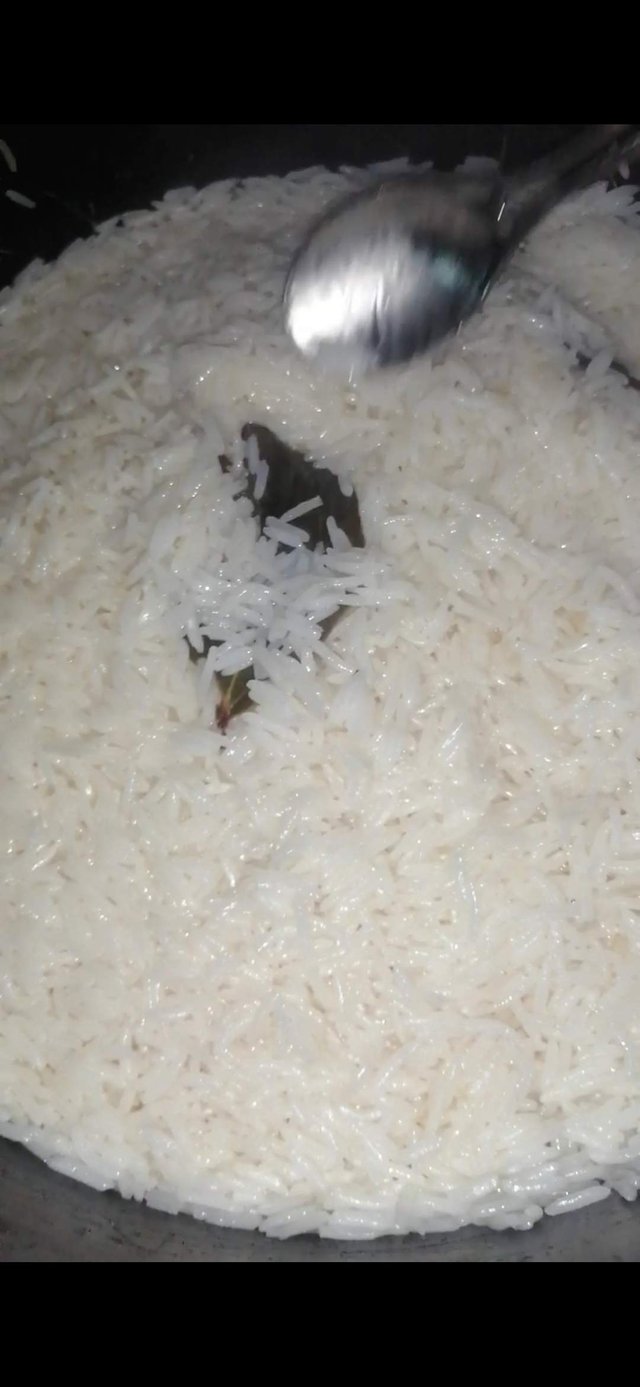 After getting along to the big casserole, it will be time to heat it for 10 minutes and serve hot.
And the last procedure will be the flipping of the casserole. Put on the edge of the big casserole upside-down to the plate and flip it instantly.
This is one of my employer's family favourite. They enjoyed their lunch and tomorrow we will have the new recipe.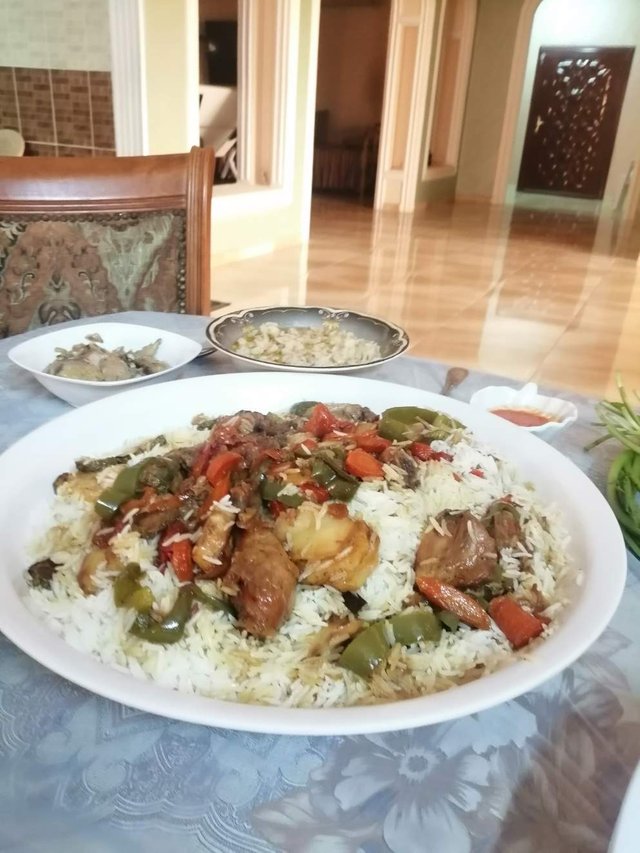 This will feed enough for 7 persons.
If you have any questions try to comment below and I will gladly answer it.
I remember long time ago, I don't know how to cook.But now I tried my best in cooking. It's too funny because I knww more in cooking Arabic foods and not my Filipino food.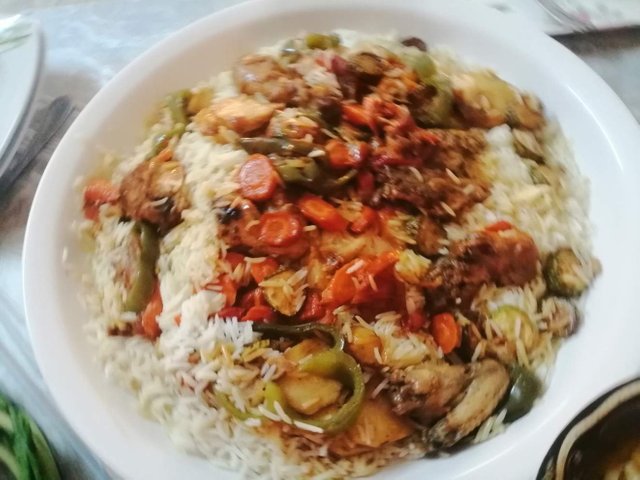 Thank you so much and steem on!
WATCH MY VIDEO IN MY YOUTUBE CHANNEL