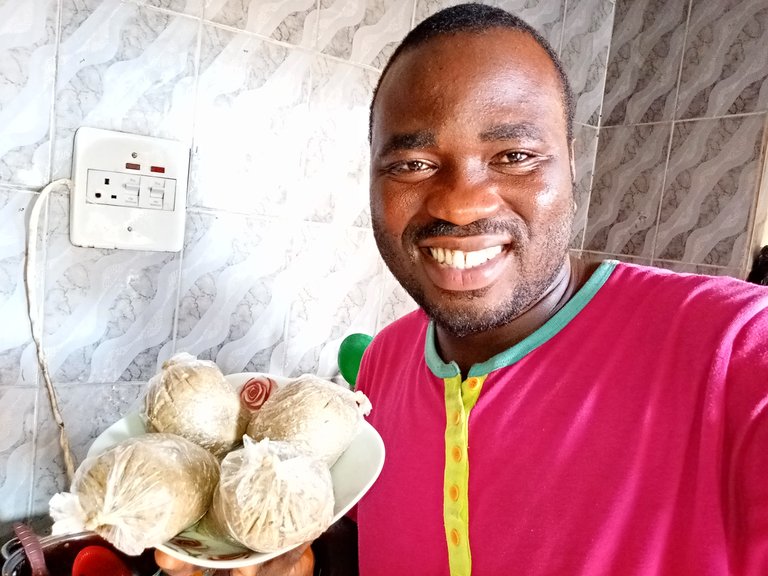 Hello Everyone 💕💞,
Good evening, Good Afternoon and Good morning to you wherever you maybe. It is very big privilege to be back on track with the food series I always bring to your doorstep which I called #FoodPorn. This is a food series session where I try to breakdown so many food types and how to prepare them in full length with step by step instructions and method. It is for both African Dish and foreign dish as well, it depends on what motivate me to act. So have your seat belt on and relax with your cup of coffee 🍵☕🍵☕.
Today's #FoodPorn series will be on this African Dish or meal called Moin-Moin. To Start with, what do you even understand by the word Moin-Moin? This is a food made from beans and it is very healthy and safe to consume. Hence, it contains huge amount of protein content and that's why it is very important and healthy to consume it in your homes, in your offices, and also include it in your daily diet. I assume that you eat more of Proteinous food this days more than the Carbonhydrate source. I truly discovered that we eat much of Carbonhydrate food this days which may not be too good and healthy for our body growth and body system. At least it should be a moderate percentage of Protein in every daily diet.
Here are some pictures of finished prepared Moin-Moin (Beans Pudding)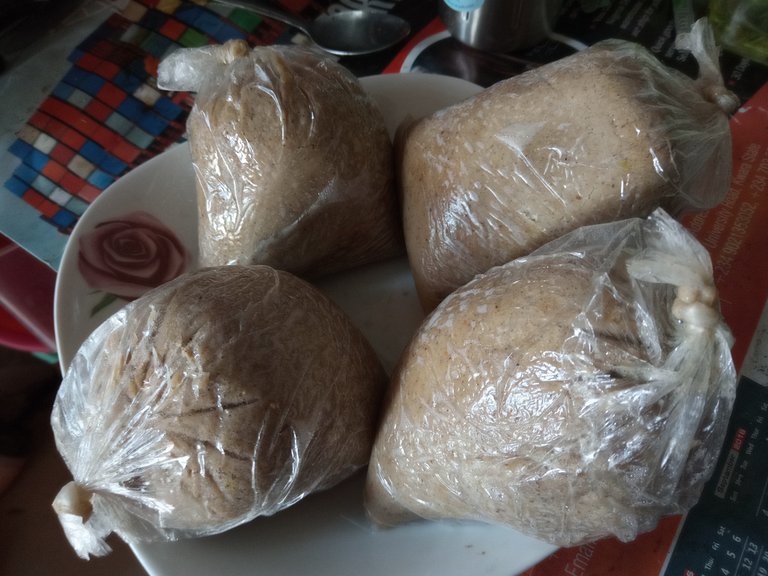 These Can Be Achieve Through This Process And Procedure.
First of all you have to get your beans readily available, which maybe the white beans or the brown beans. After which you might have sorted it out the good from the bad ones using a flat tray. You have to soak the beans inside a bigger bowl or container because it will definitely double its size after pouring in more water. Leave it for about 15minutes inside the water. The next thing to do is to remove the beans outter coat which will take much time,but as it is presently you may not want to because the Outter beans coat is more Proteinous as well. Wash well and separate them well and wash thoroughly with more water to ensure clean food preparation. Thereafter, you add your Peppers and Onions. Then grind. Check down to see more pictures of how I made it step by step ⬇️⬇️.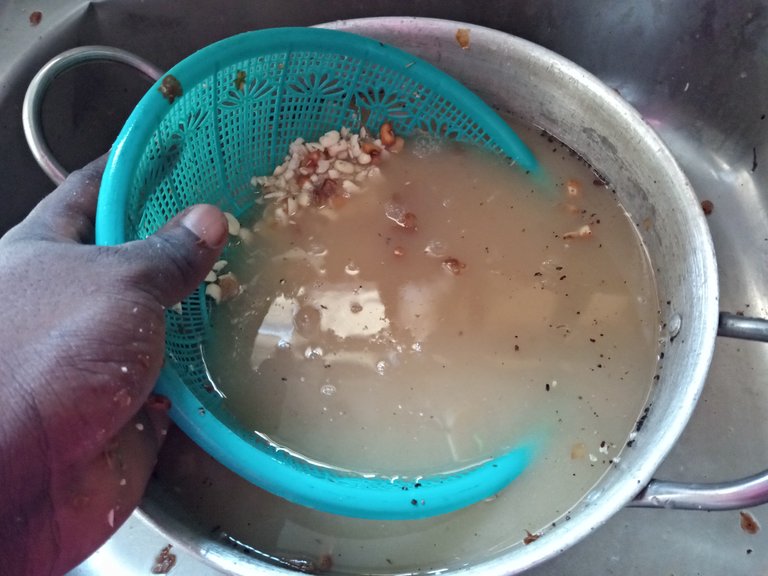 ---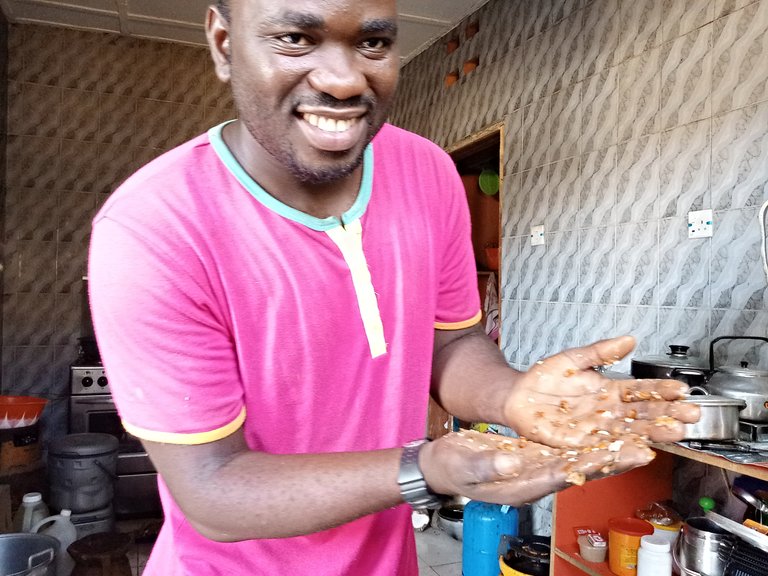 ---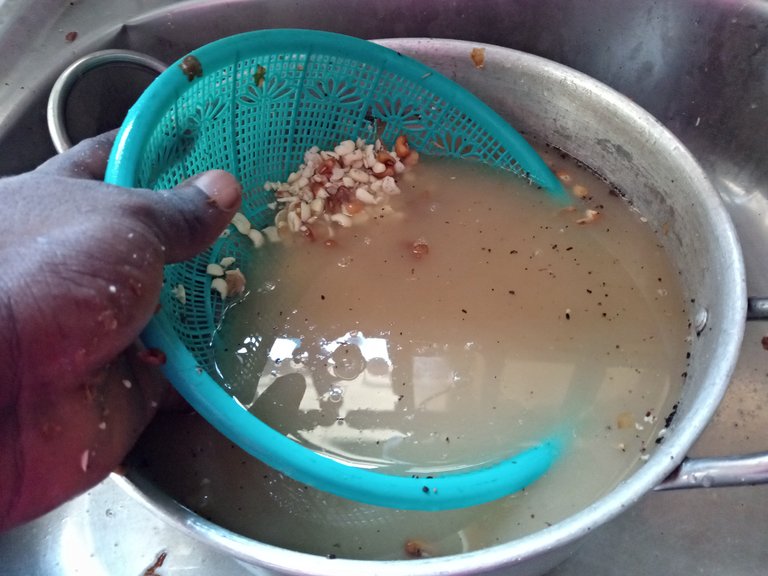 ---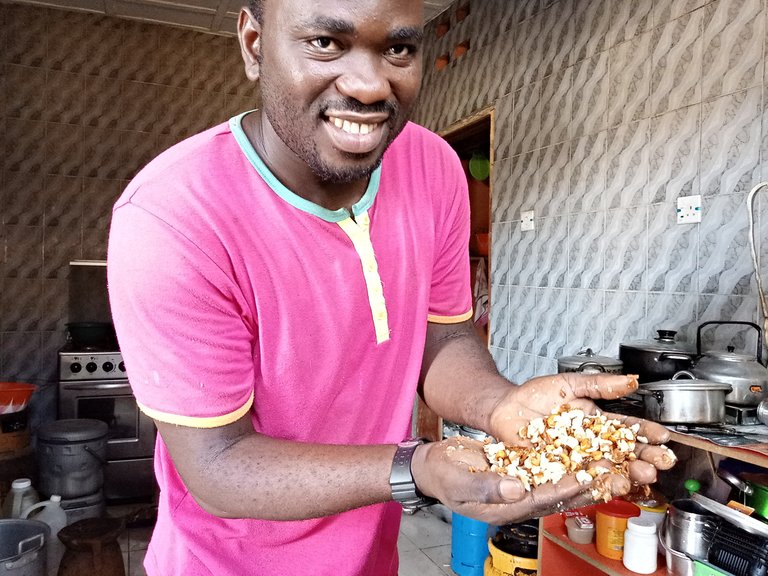 ---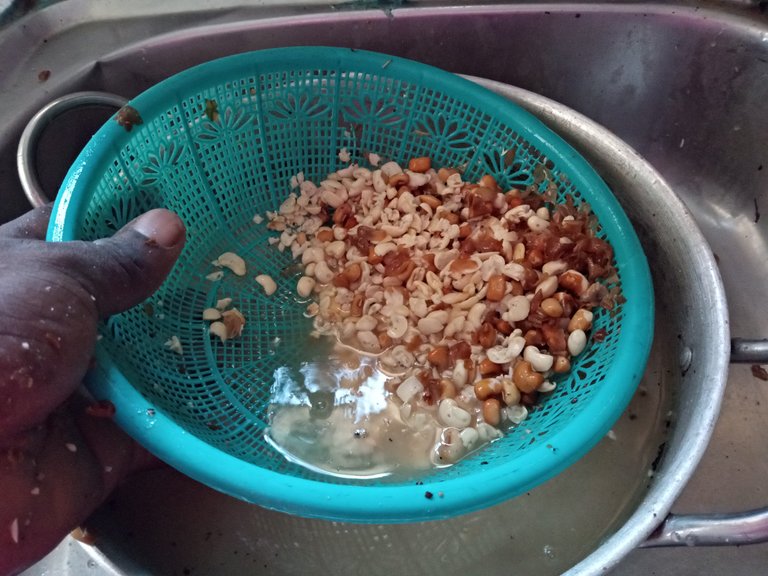 ---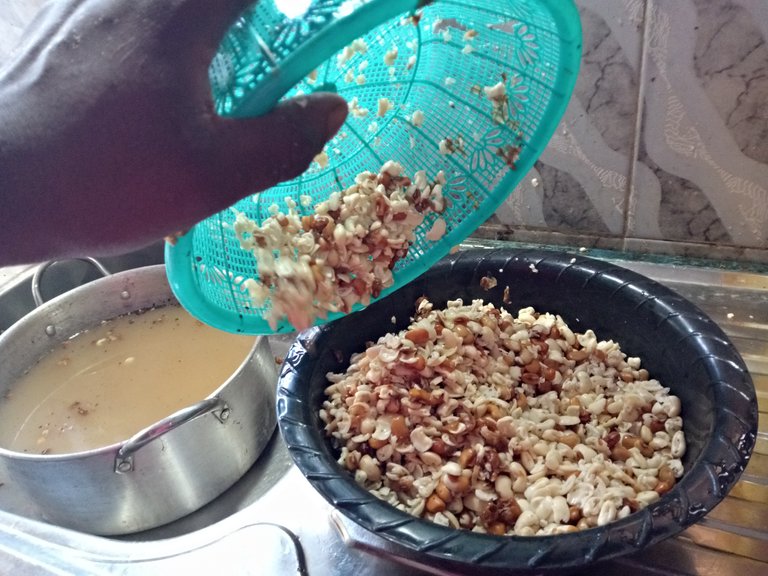 ---
---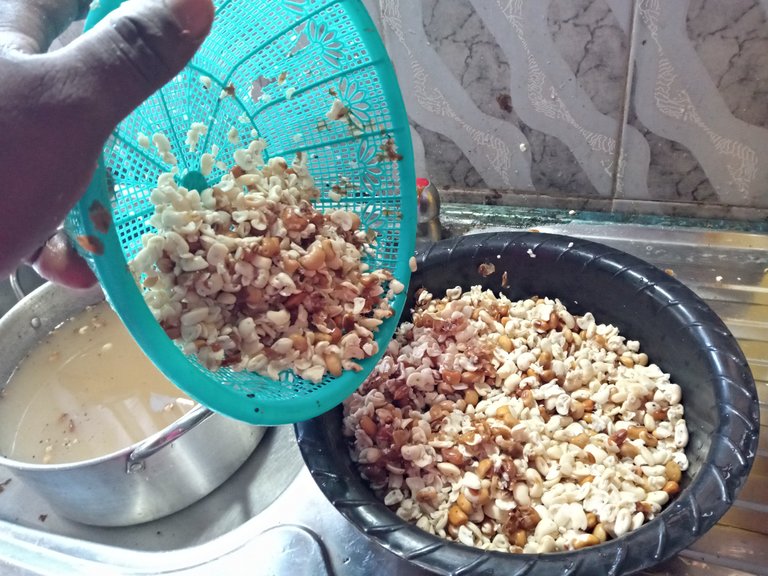 ---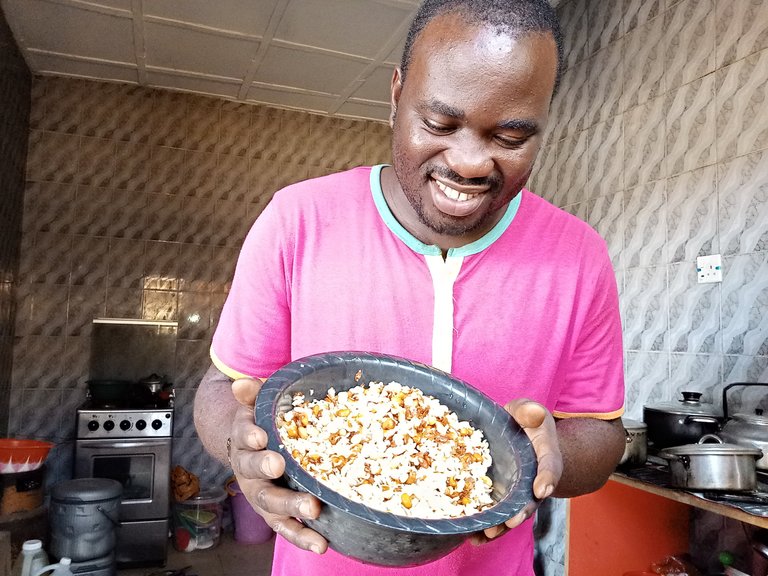 ---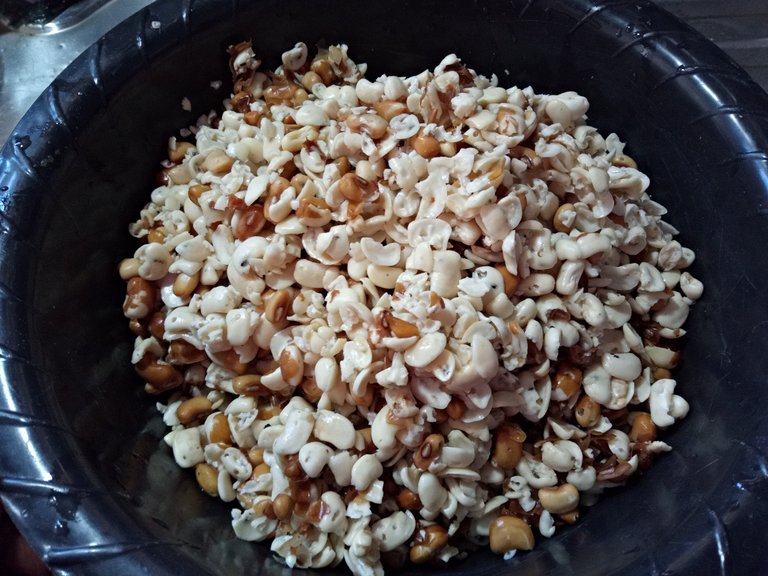 ---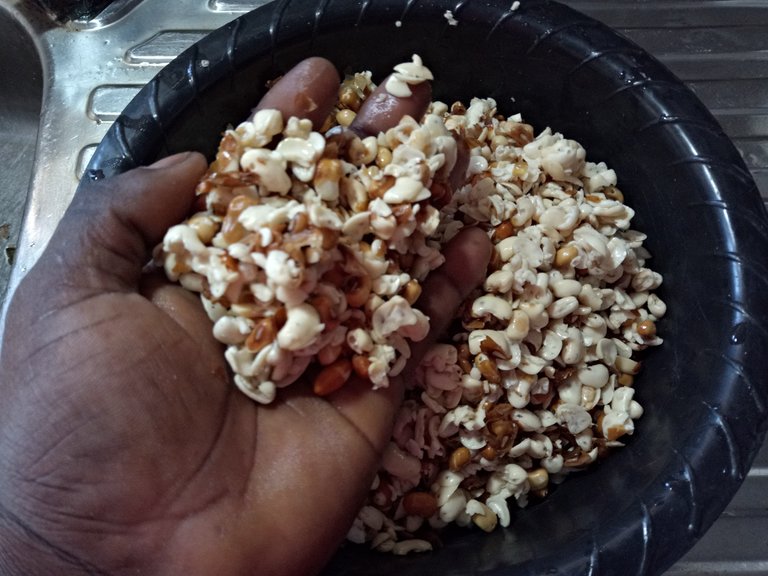 These are the steps I took myself when getting the beans outter coat removed with instructions. So afterall, I poured in my red Onions with leaves and pepper as well.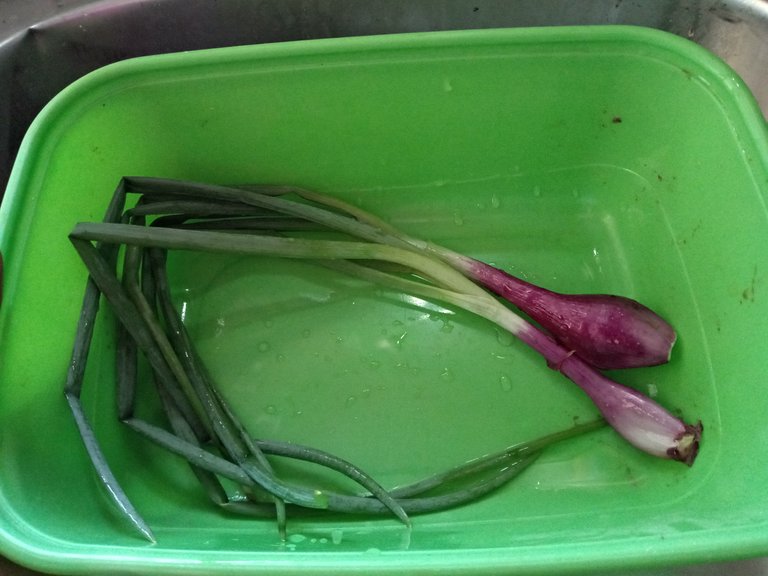 ---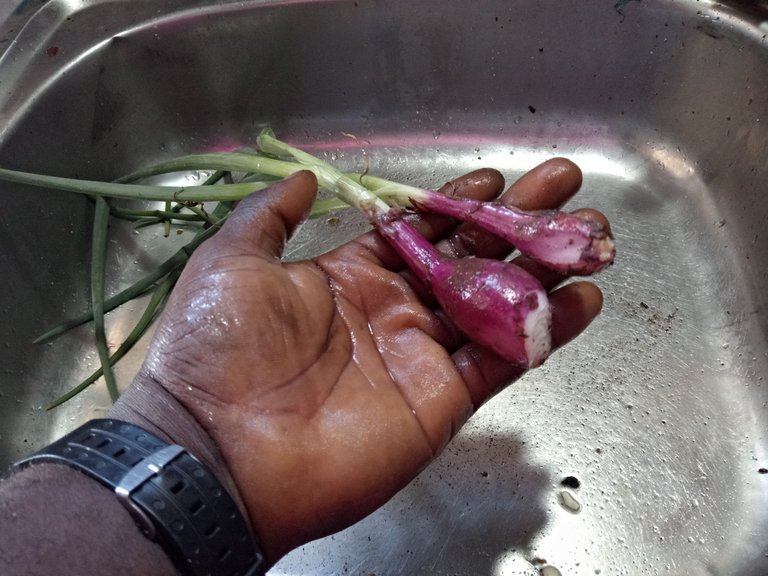 ---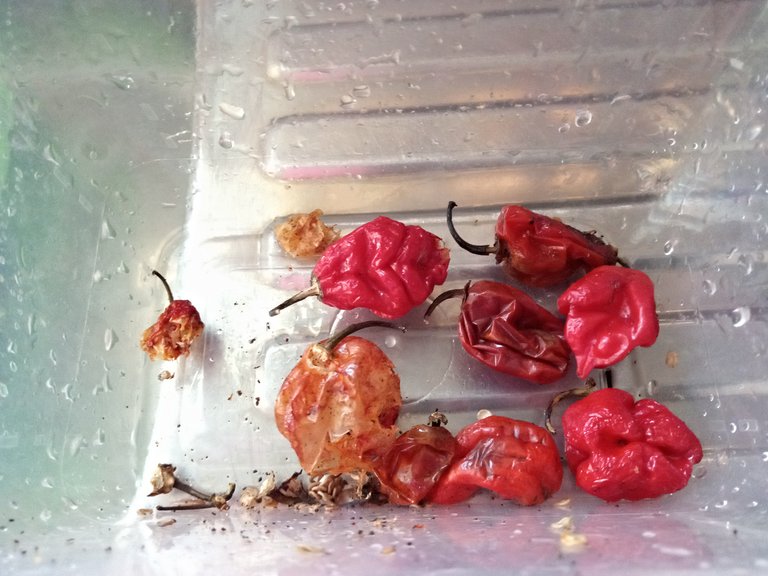 ---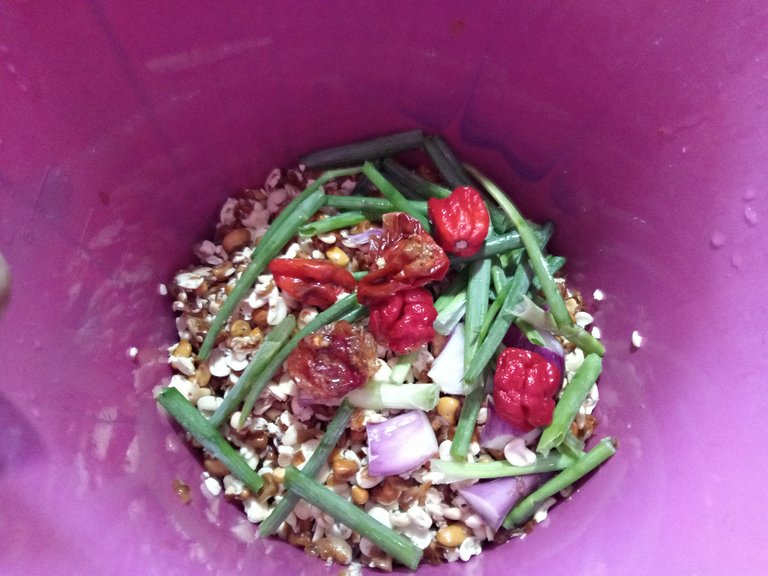 After grinding Process was made, I had to poured in somethings as ingredients like Salt, Vegetable oil, Maggi, and if you have any other ingredient you want to add like Crayfish,boiled eggs etc.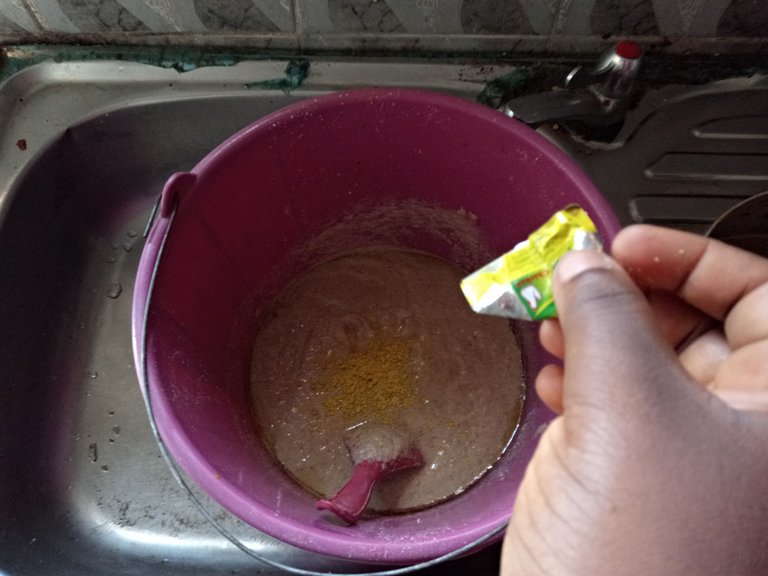 ---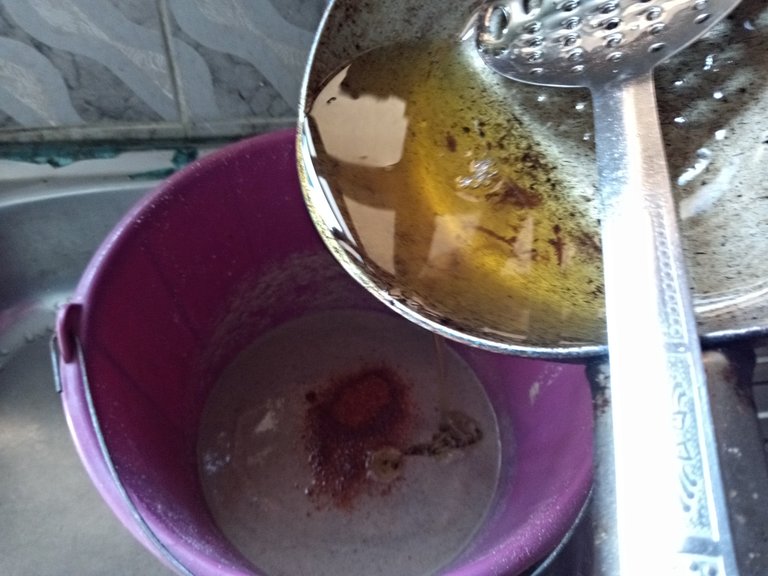 ---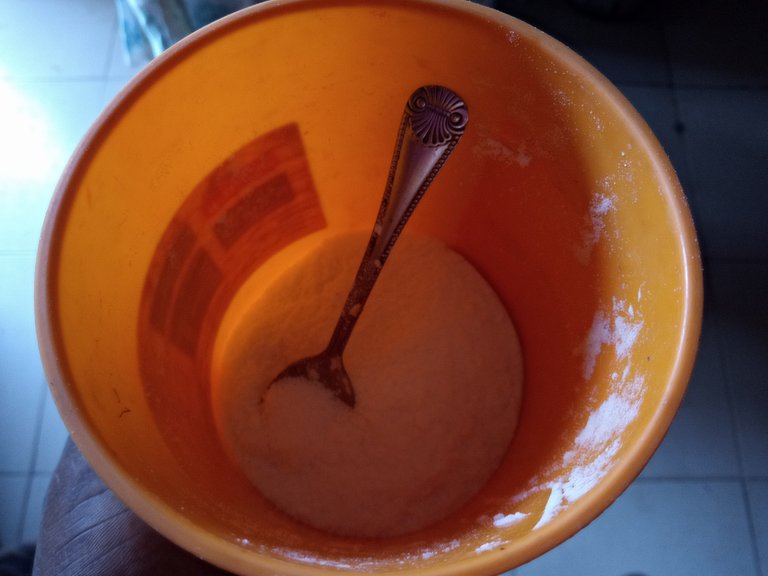 ---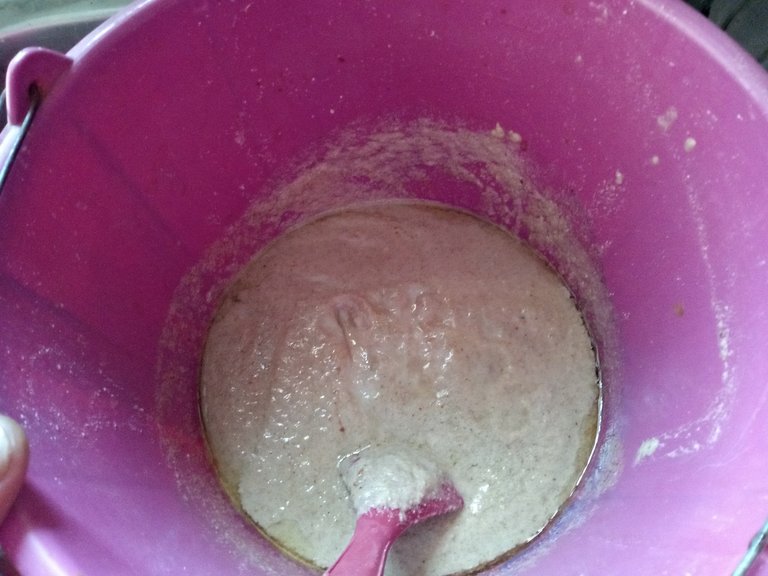 ---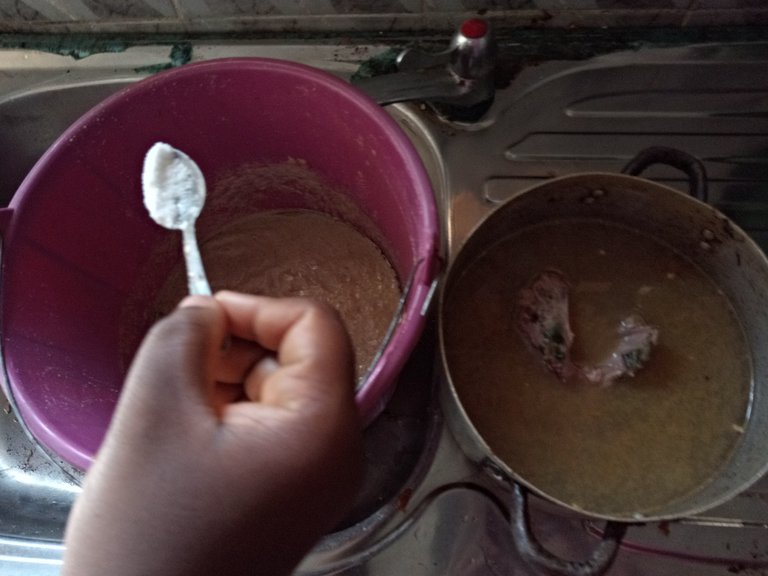 ---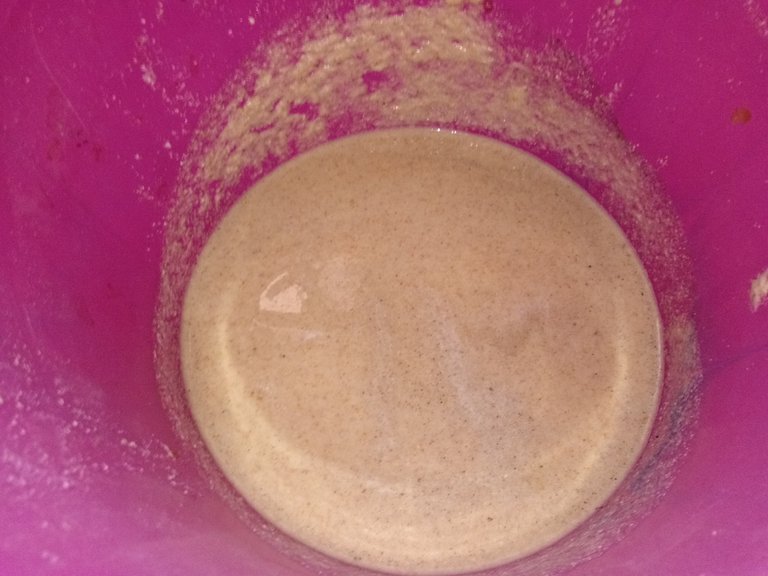 ---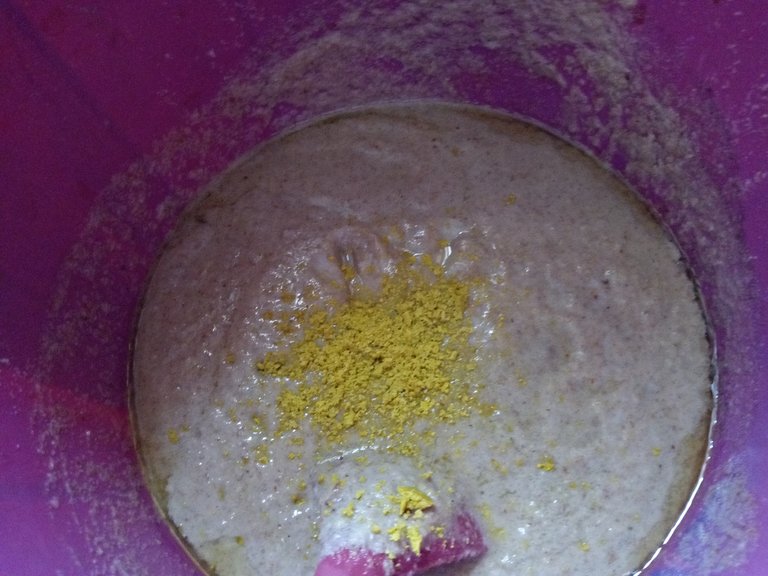 ---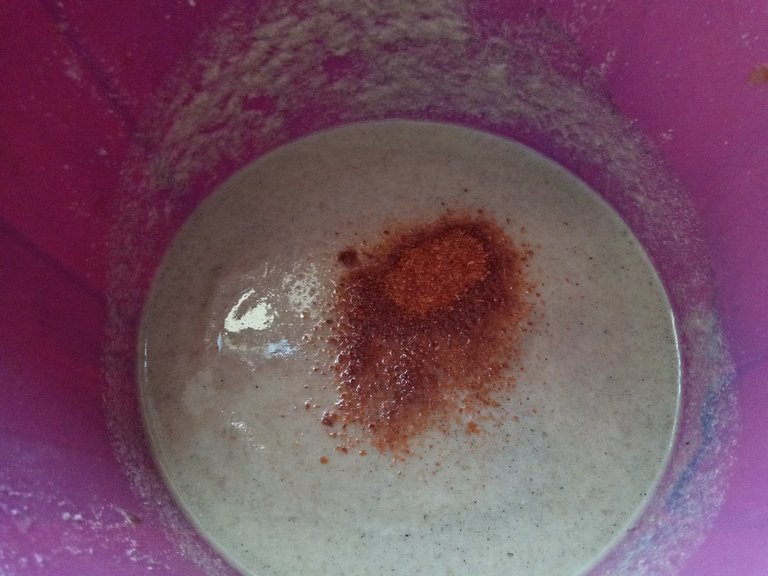 Followed by stirring up the mixture of salt, Vegetable oil, boiled water from meat and the Maggi. Thereafter, I poured the thorough mixture into a white Nylon and tie it well and drop it inside a clean pot placed on the cooking gas.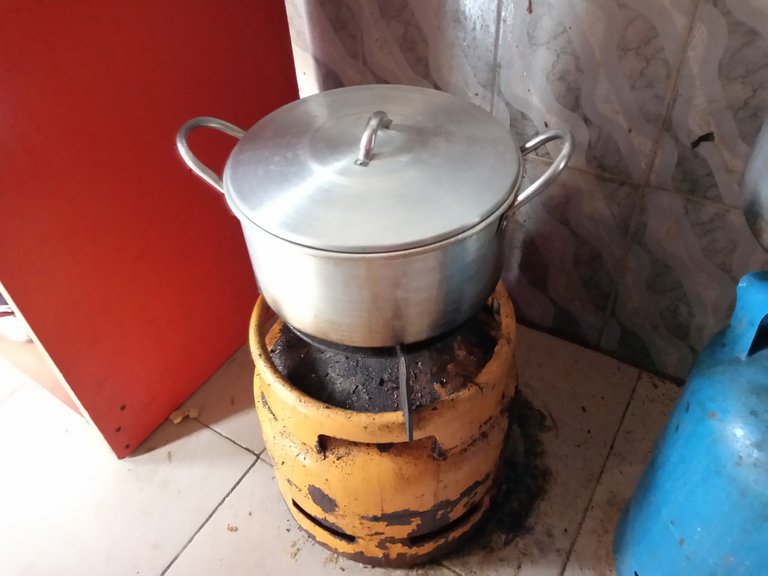 ---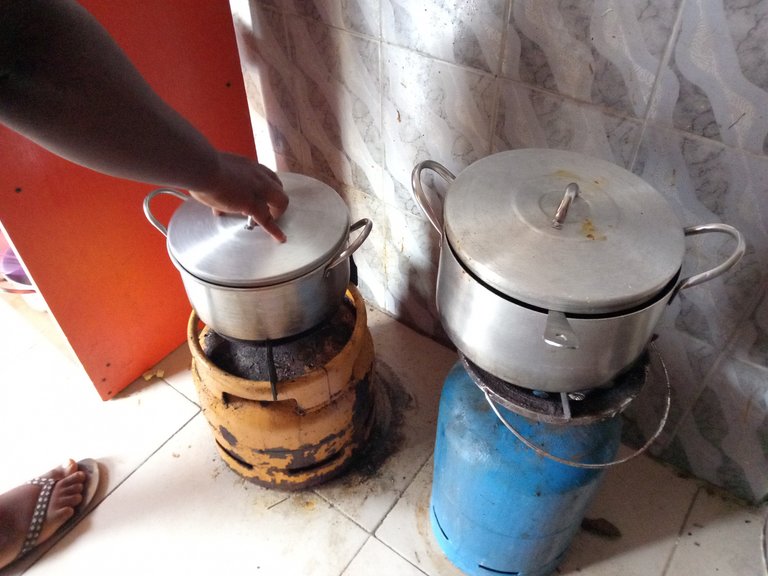 ---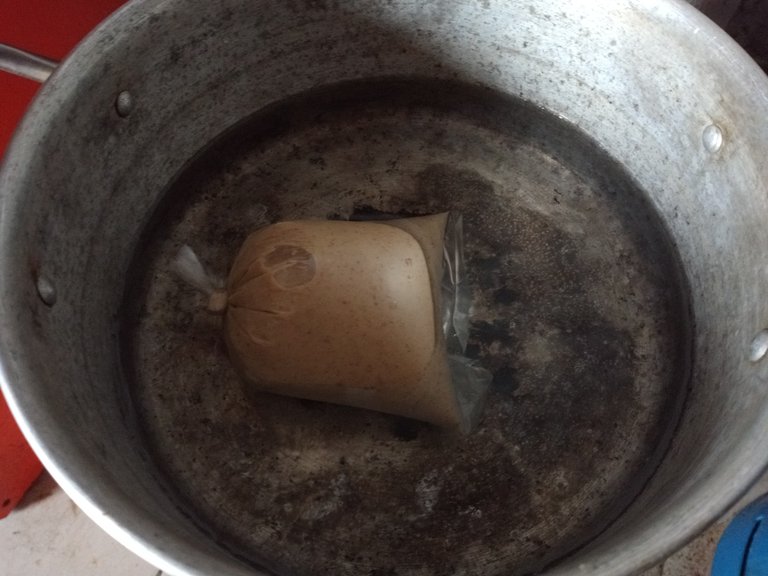 ---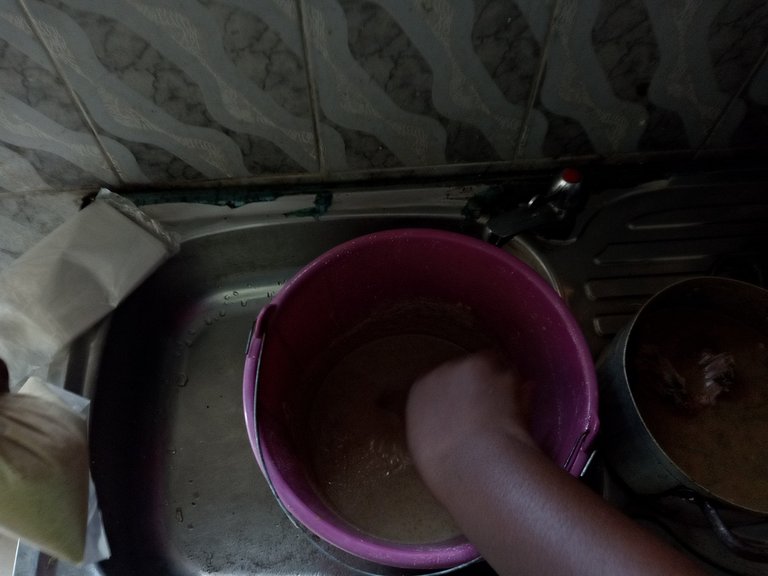 ---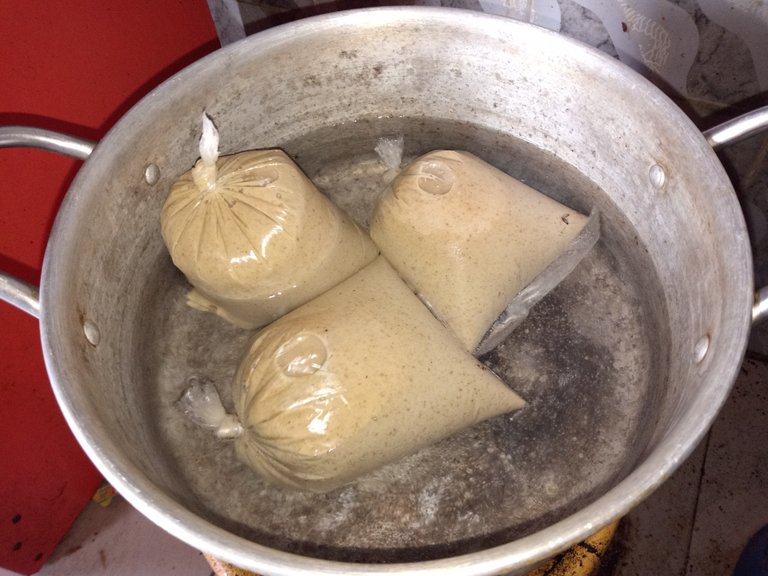 ---
---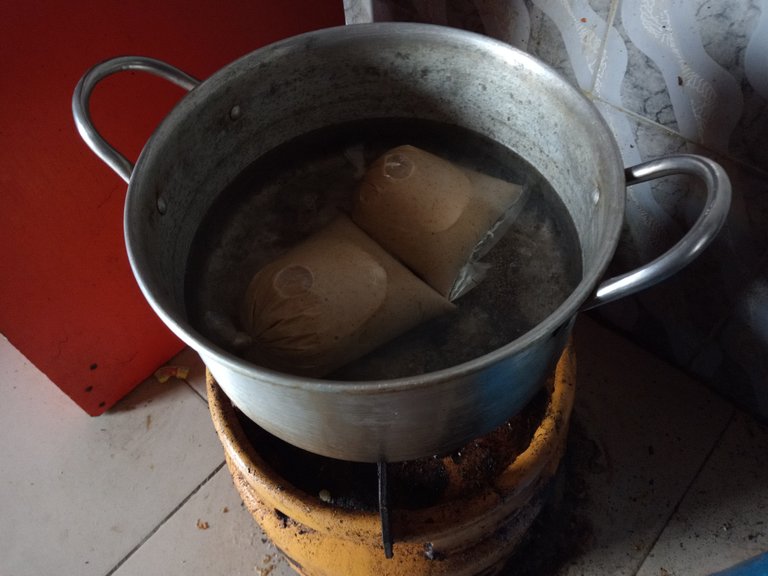 ---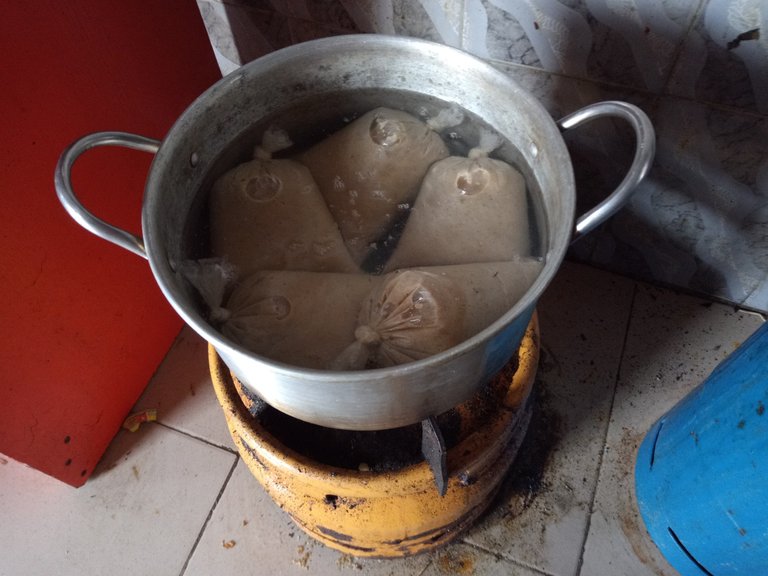 ---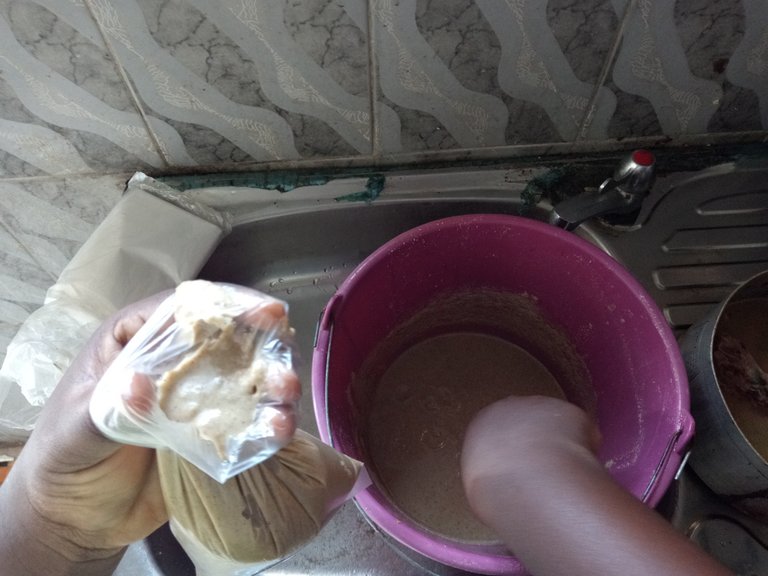 ---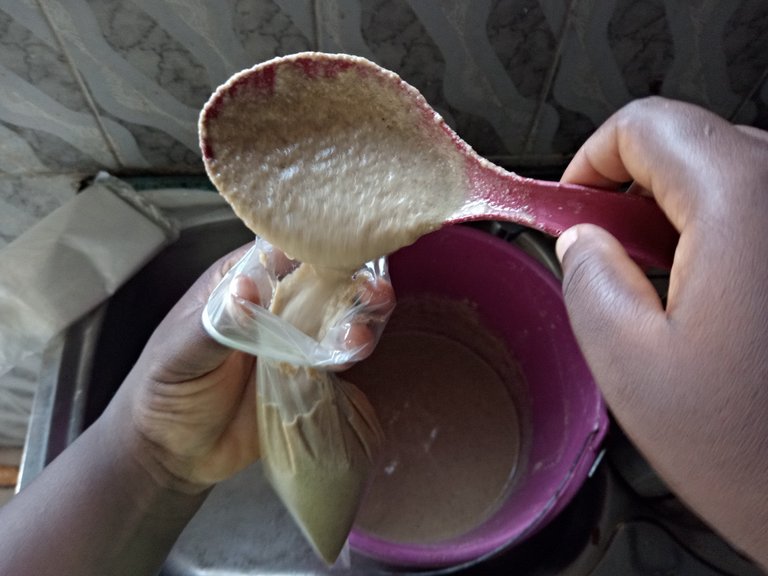 At exactly 15minutes I went back to check the beans pudding on the fire to see and observe the cooking rate. And also if it needs more water to be added.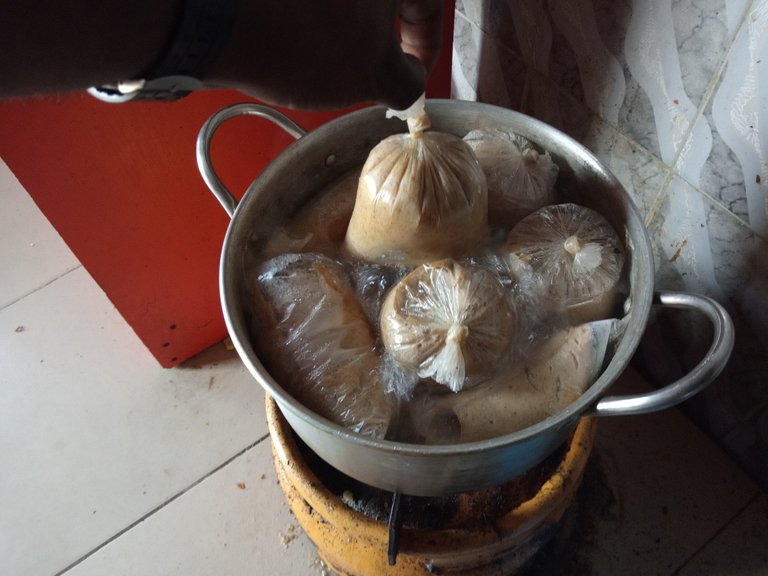 ---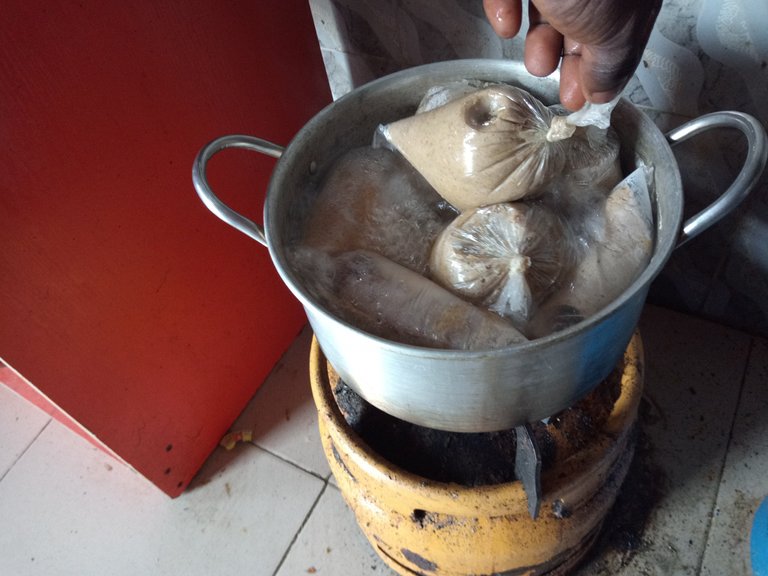 ---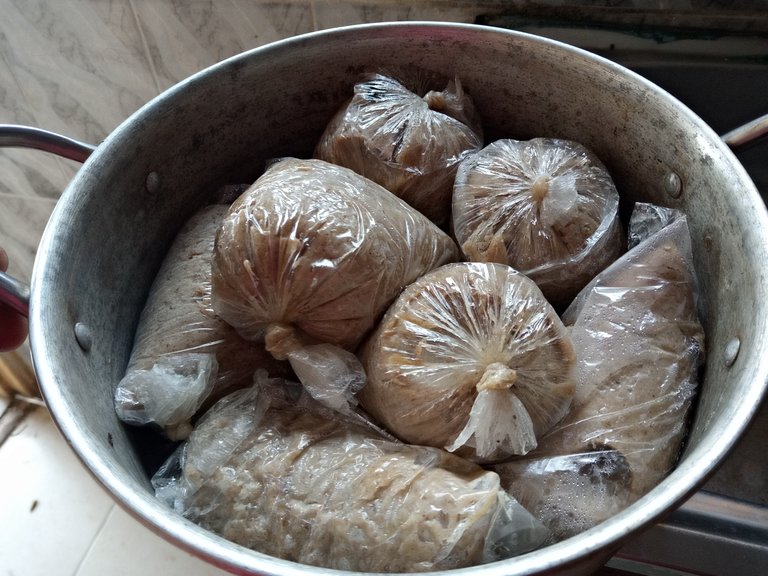 ---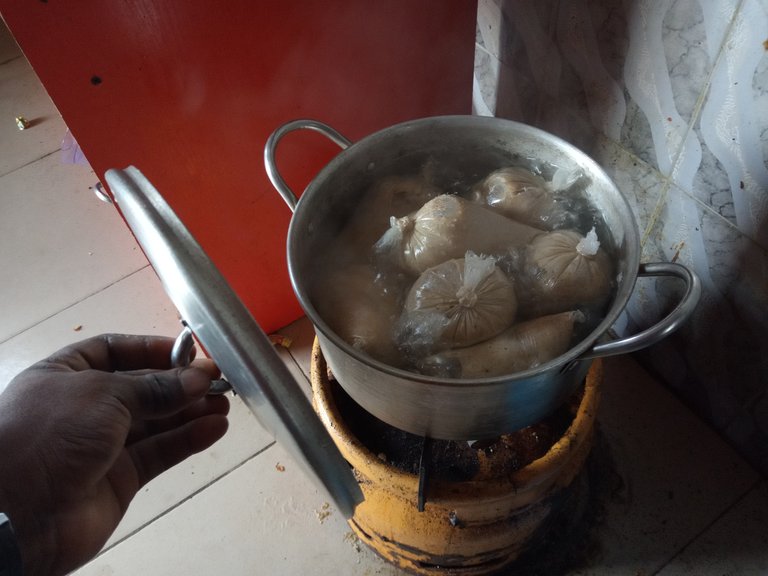 Guess What? It finally done after spending 50minutes on the fire at 100degree boiling point.
The beans pudding is very good and healthy to consume because it is highly satisfactory and contains mainly protein. It can be used as added portion to white rice, fried rice, pap, garri, bread and custard.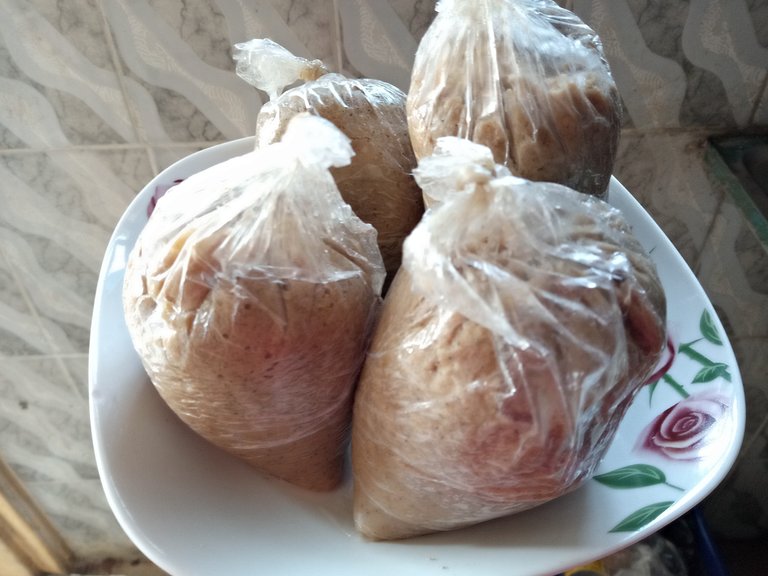 ---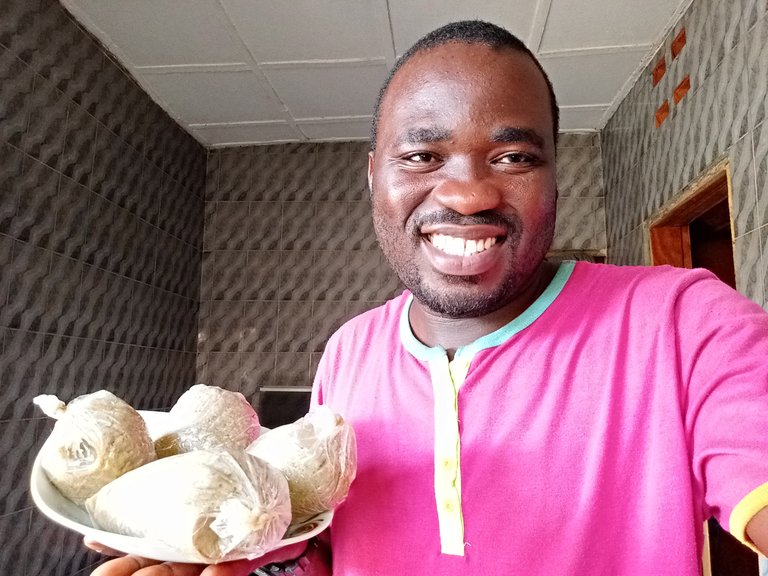 Original content by me, @mattsanthonyit
Please important note▶️, order than any stated link in my post otherwise every other photographs used in my posts are originally taken and owned by me @mattsanthonyit, if you like them and wish to use any of my images please contact me privately. Thanks🔛.
🗓️Date Capture: 4/12/2019. 📸Medium capture: Infinix Note5 Smartphone. 🌍Location: Ilorin.Kwara State. Nigeria. 🕰️Time: 12:40am ⚡Posted with: steempeak.com
If you actually like what you see😃😄😉,watch📷📺📸 and read📖📋 I would equally be grateful for an upvote♥️⚡ a very cool comment under my comment box or a resteem 🌀😏 for everyone to see ... and perhaps maybe you would like to follow me for more of my Post to show on your own feeds. Don't miss any of my Post.🔝
Thank you for visiting my blog.
You Can As Well Join Me On Other Social Media Platform.
Twitter:
Check out Matthew O. Akinlotan [steemit @mattsanthonyit ] (@mattsanthonyit): https://twitter.com/mattsanthonyit?s=09
Instagram:
https://instagram.com/officialoluwagb...
YouTube:
[https://m.youtube.com/channel/UCPBPk8al3dnLy5xAWnbWT1w
Facebook:
( https://mobile.facebook.com/akinlotan...)
Steemit:
⬇️⬇️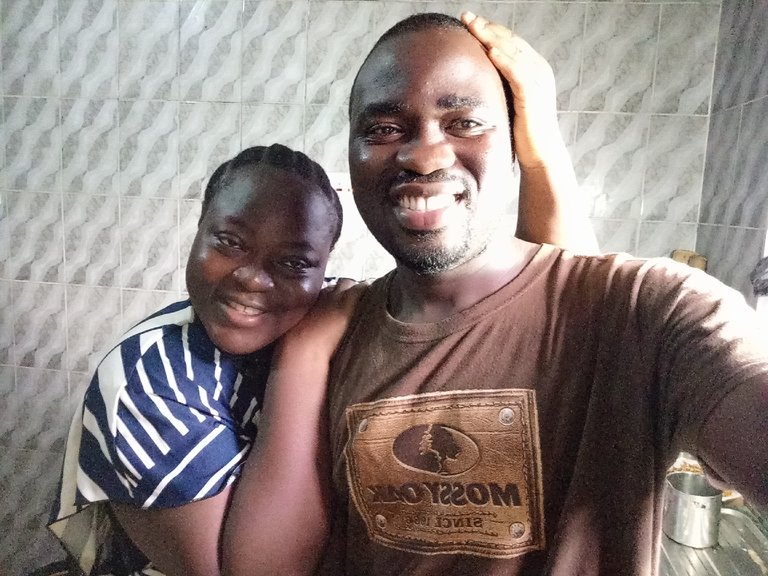 Matthew is a farmer and lover of steem. Steem has really helped my life to grow more healthier than I was, Steem testimony. I'm a Dad, husband and a hustler. Farmer who loves animals, he practice what he preaches . He is also a Photographer, Traveller , Mr Chef ( Loves Cooking) and above all, he is a blogger and a vlogger♣️♠️